With the introduction of Grid Rating, we have had to make some significant changes to the process of results in order to protect the validity of the results and ensure that the Grid Rating calculations are correct.
The biggest change is that once results are published, they cannot be deleted or edited in any way. Therefore it is very important that you ensure all results are uploaded and correct before publishing.
If you attempt to publish results with errors in them, such as duplicate drivers or teams, you will receive an error message, and publication will not be possible until the errors are fixed.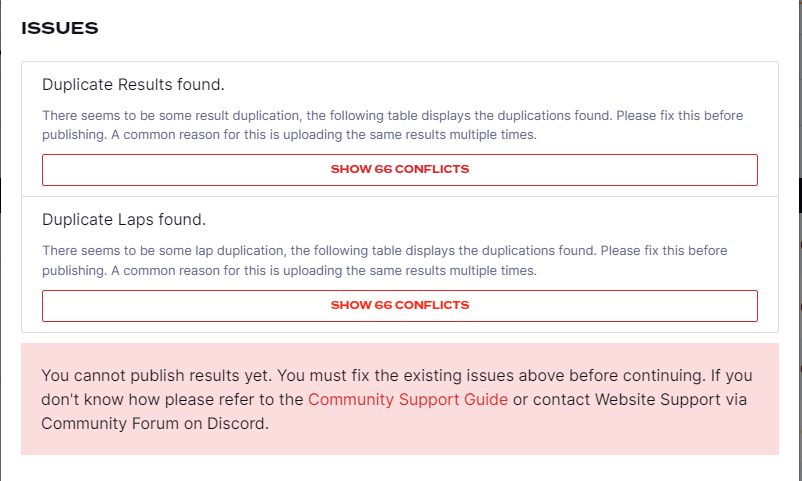 The fix will vary depending on the cause of the error, but we first recommend that you delete the results and start over again.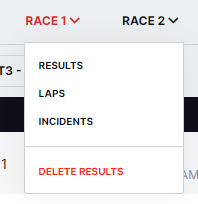 After re-uploading the result files, if you are still getting errors when trying to publish the results, then the issue is likely contained in the result itself. An example of this would be an Assetto Corsa Competizione or iRacing driver swap event where a team has broken their entry and ended up having two different cars rather than sharing one.
In this example, the team would show up more than once in the result, but this cannot be allowed. If this is the case, to ensure that the errors are handled correctly, please contact website support by submitting a post on the Community Forum on Discord and ensure that send a link to the result page.
A member of the website support team will then view the results and fix the errors to allow your results to be published and the grid rating processed.