This week F1 2023 was released under early access, with the full launch happening today, Friday 16th. So it won't be long before you are looking for a league to race in but don't worry, we got you! Here at SimGrid F1 2023 has full implementation for hosts to create championships and for users to sign up and race. See what F1 2023 events we have on the SimGrid platform today.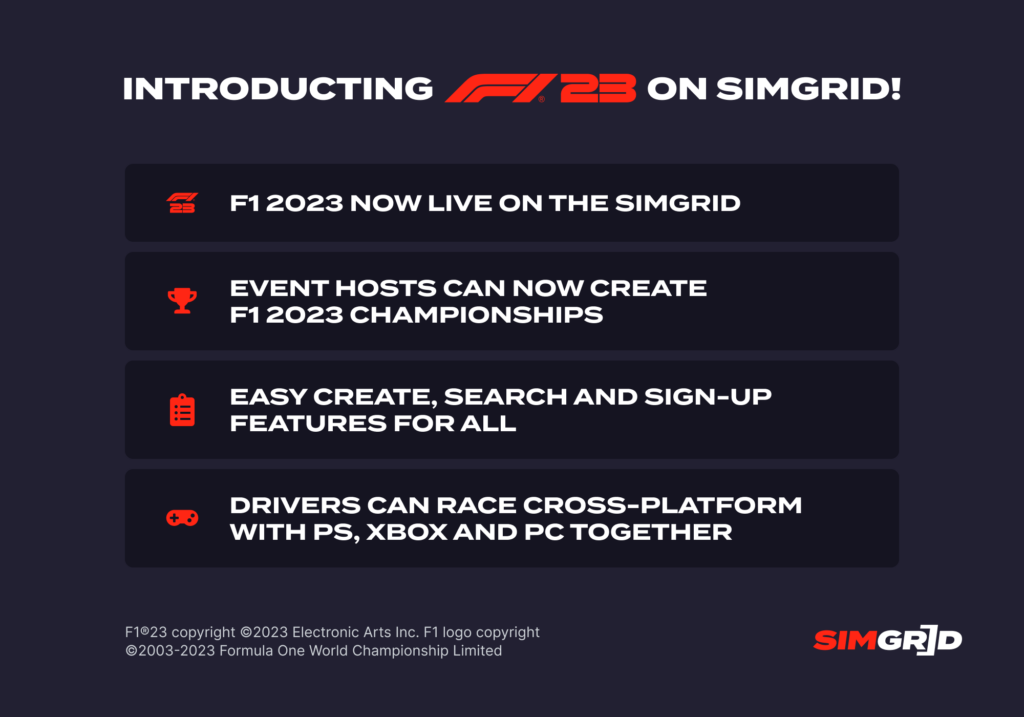 What's Changed For SimGrid Hosts
For our hosts nothing is any different from before, they simply need to select the F1 2023 game from the drop-down menu during their event creation, and then they will have a championship made quicker than Verstappen can win a race. There will be no more PlayStation, Xbox or PC separation due to the games' cross-platform compatibility. Instead, just one simple option that makes it easier to create events and championships rather than needing a new championship for each platform.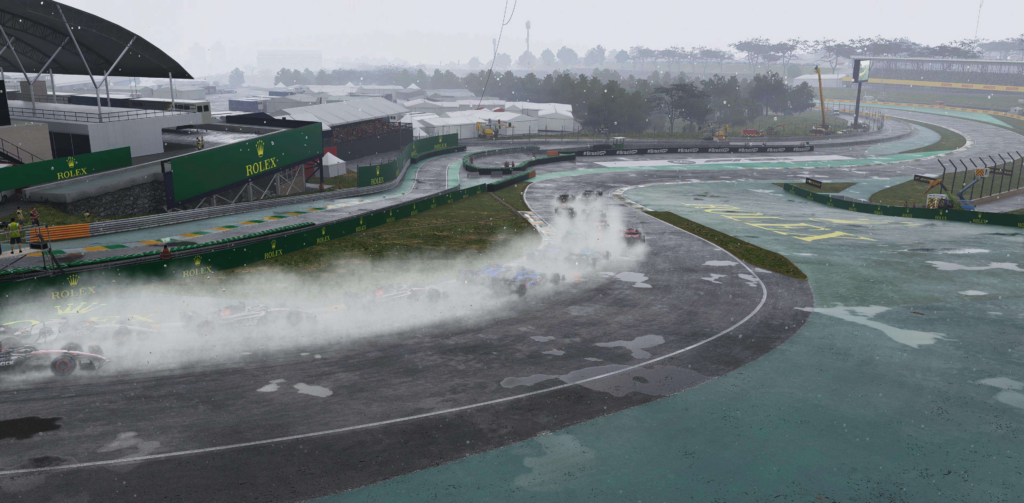 What's Changed For SimGrid Users
For our users, everything is also much the same as before with the one difference being that when they sign up, on the registration form, they'll be asked to select what platform they're going to be racing on, even though it is cross-platform. It will then be time to wait for the lights to go green and show each other which platform has the cream of the crop, and which platform can prevail above all others. Just remember to keep it fun.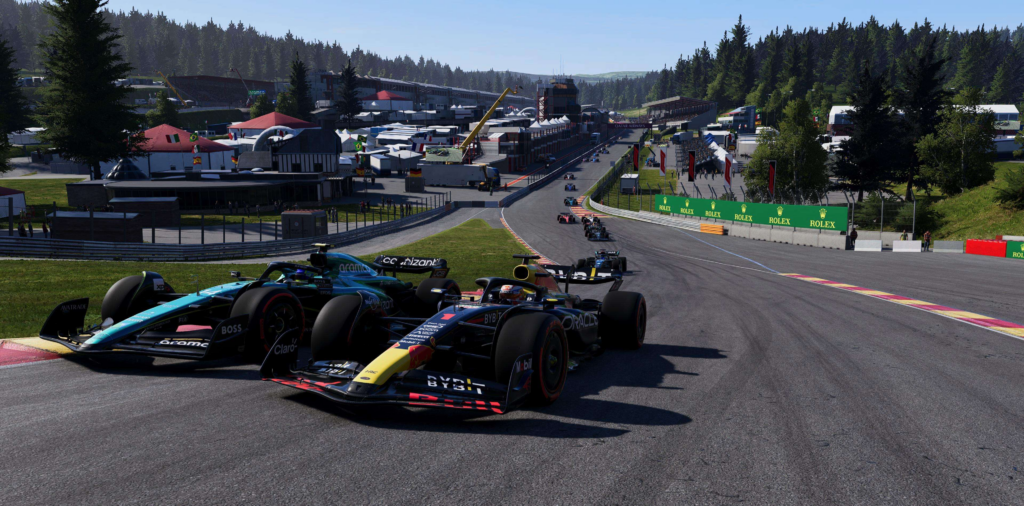 The Benefits Of Cross-Platform
The main benefit is that all F1 2023 events and championships created by our hosts, will be listed in the same place on SimGrid for easy finding, no more filtering depending on your platform anymore! Because its cross-platform players on PlayStation, Xbox and PC will all be eligible to enter the same events to race against each other. This should yield full grids for you to compete against each other as users and full championships for hosts who create them.

A win-win in our eyes. Sign up for your next event on the SimGrid platform today!