In today's Community Spotlight, we are covering Formula Racing League. If you have ever raced on The SimGrid platform before, there is a good chance you have at least taken a look at one of their events as they cover iRacing and ACC on both PC and PS5.
The community is built over a tier system that has brought massive success over time, granting balanced fields and exciting racing which has led to their position as The SimGrid's most-followed host. Let's have a closer look at FRL with one of their admins, James Williams.
FRL's early days
As we often read, communities are founded when a group of friends feels the need to make that next step towards organised racing and away from something more casual, and Formula Racing League is no exception to this. After multiple seasons of action on F1 2020, a group of four decided to create their own league.
"We ran two seasons very successfully with the F2 cars creating two tiers on a Wednesday night", James told The SimGrid. "Then we started running F1 cars and the name changed from F2 Racing League to the current Formula Racing League". The then-current F1 game on PlayStation proved to be a good starting spot. However, the turning point for FRL occurred when James received an offer from a different community.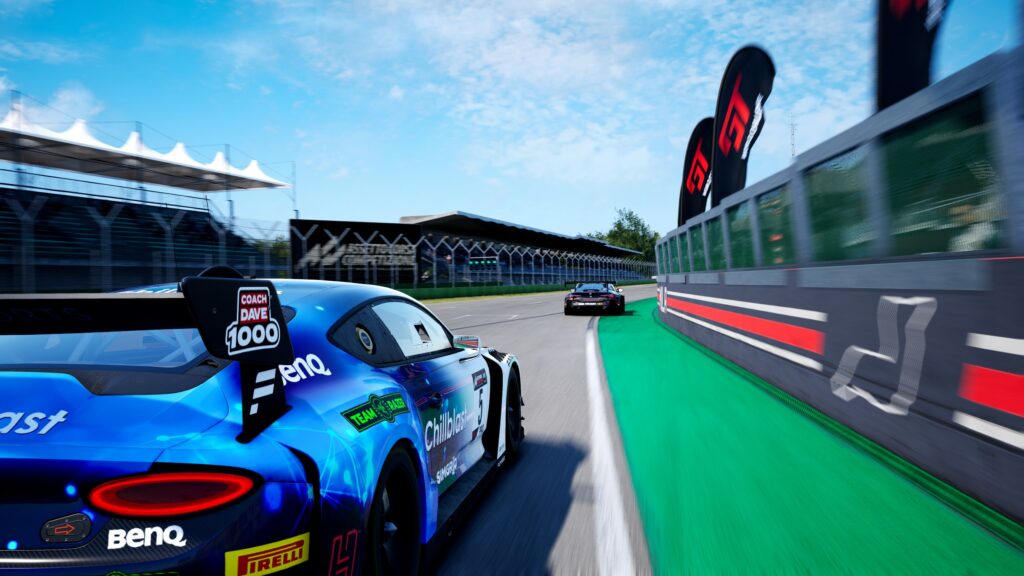 "I was offered the chance to become a steward in an ACC community known as GLR. Despite not having a clue about tyre pressures, set ups and so on, after a few seasons, I was made an admin. After the early success… I decided to take the league on within the FRL community".
Since those days, the admin group has massively expanded. Besides James, Marco Kehdi, Chris Gedman, Will Friedmann, Sérgio Osório, Neil Woodward and Kevin Baharmanesh form a strong team. We can grossly divide them into two tiers: series admins, who have more specific tasks, and the 'Masters' admins, who support the overall running of FRL across the various platforms.
Transitioning from console to PC
After a brief period on consoles, FRL decided to slowly move its operations to PC racing. But things initially did not go according to plan, and the first race only featured four drivers. At the time, admins relied on Facebook to recruit new racers.
"We realised that Facebook wasn't the place to advertise for PC racing. There had to be another way. We went searching, found SimGrid and never looked back. We have massively developed our community running nonstop events and SimGrid has been vital in the relative success we have to date", James told us.
The cooperation between SimGrid and FRL will develop even further in the upcoming months. In fact, Formula Racing League is one of the hosts involved in the Grand Finals qualifiers, hosting their own championship.
"I think it's an amazing opportunity. It gives a chance to have some of the quickest drivers around taking part in leagues/communities that they may have not previously participated in. It gives each community that additional exposure and we can't wait to see how the series develops".
Current and future plans
By taking a look at the Formula Racing League calendar, the amount of available events surely catches the eye. We asked James to pick a couple of favourites and he went for Taco Tuesday – PS5 and Rookies Series – PC, two series that perfectly embody the spirit of FRL.
Taco Tuesday is a solo series with its division into three different tiers granting balanced competition for all interested. The variety of skills that can be found across different splits means anyone can find their sweet spot and have fun. This element of inclusivity is even more evident with the Rookies Series: the name tells it all! The two series will be integrated in the near future by adding a tier at the bottom of the Taco Tuesday structure.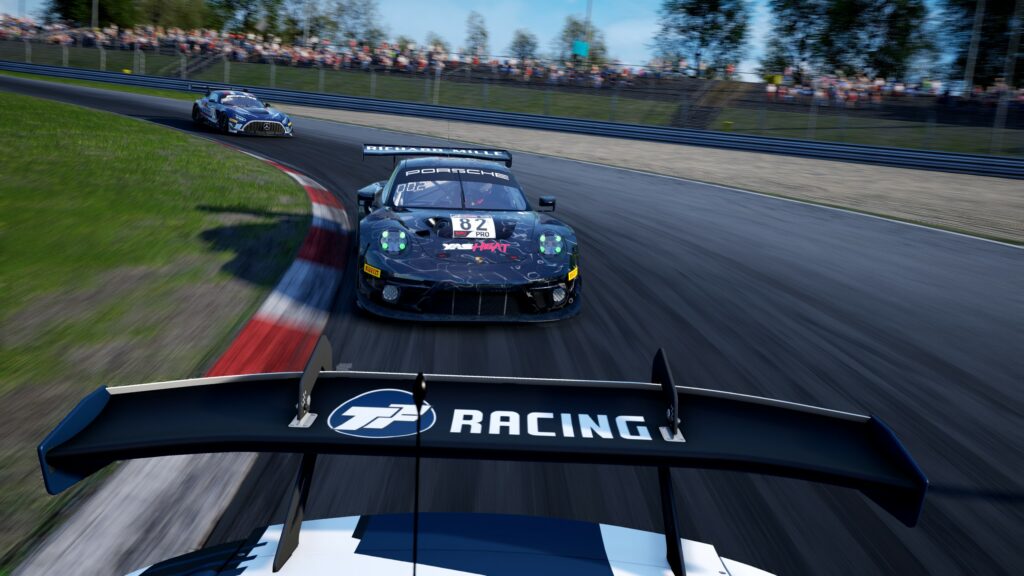 Considering the success of these series, they will surely carry on far into the future and continue to build on FRL's success.
But, there is also endurance racing in FRL's plans for 2024. Their admins do not have a lot to share as of yet, but we can expect the tier system to be carried over from the sprint series to create even more exciting racing.