Last time out at the British GT, we headed to Oulton Park for round 1&2 of the 2022 season. The event did not disappoint in the slightest, with the smell of race fuel and rubber in the air, excitement from fans packing out the grass banks and the sound of British GT roaring through the British countryside for the first time this year, everything seemed set for an incredible day. 
Balfe Motorsport & R.A.M Racing share the spoils
Balfe Motorsport Took pole for Race 1 but was beaten off the line by Team ABBAs Richard Neary who had a fantastic first half of the race before later falling back. Adam Carroll then had to fend off the hard-charging Jules Gounon for victory in Race 1 after the pit stops because Ian Loggie for the RAM racing outfit had a fantastic first stint to close the gap to the leader from 10th. Behind, Jamie Stanley kept Keen at bay to score Fox Motorsport's first GT3 podium since 2016. 
Race 2 then gave us a true British spectacle as we seemed to be graced with all the weather cycles in the 60-minutes which caused havoc on track for the teams and drivers. Jules Gounon took pole for R.A.M Racing and seemed to be romping away to victory before all hell broke loose behind. Rain fell, cars were sliding off, crashes commenced and the race had to be red-flagged right on the pit stop window. This caused even more issues as half the field had taken a pitstop already and half had not. Racing resumed with new drivers at the helm of each team with time adjustments needed after the race to consider pit stop times that didn't take place.
Thus RAM Racing's 'winning' Mercedes-AMG, which should have served an extra seven seconds in the pits for finishing second in Race 1, dropped from first to fifth on corrected times behind team Paddock, who picked up their very first victory even though they finished third on the road, Team Abba Racing's Silver-Am class winners Richard and Sam Neary, Sky Tempesta Racing's Kevin Tse and Chris Froggatt, and Team Rocket RJN's Graham Davidson and James Kell.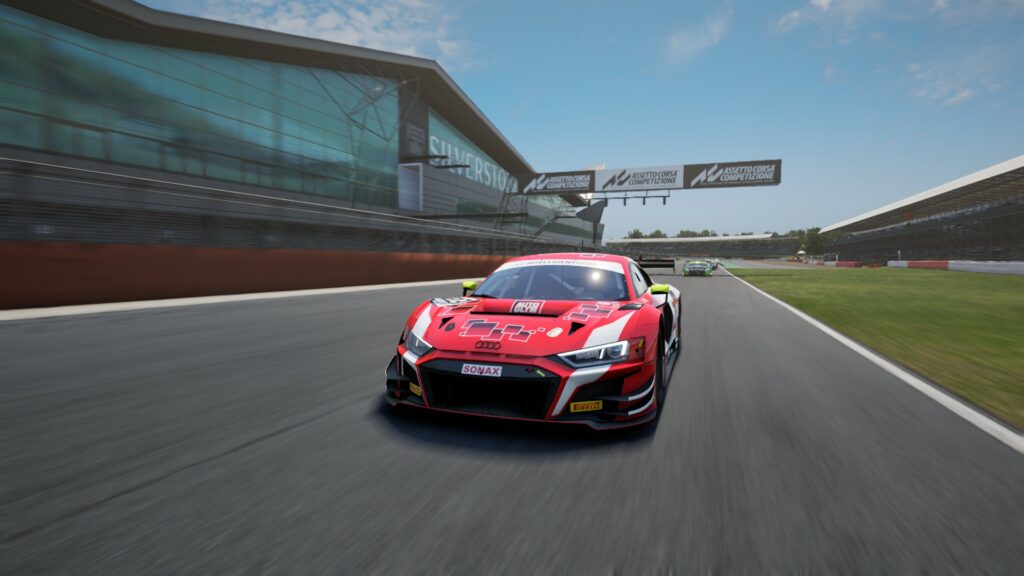 The Silverstone 500
The Silverstone 500 came to fruition in 2013 and has been on the British GT calendar ever since. The 3-hour endurance event that graces the calendar is the series' blue ribbon event of the year and it always attracts a bumper grid with many teams and drivers coming out for one-off appearances.
The 2020 race saw the likes of Jenson Button and James Baldwin race in separate Team Rocket RJN cars with Baldwin and his teammate Micheal O'Brien picking up third behind Ram Racing and Barwell Motorsport.
The 2021 race saw 2 Seas Motorsport take the spoils finishing 7s ahead of the duo Barwell Motorsport Lamborghini machines who were separated by less than a second across the line but 30s ahead of the rest.
2022 looks to be a bumper event
With rain forecast all this week Monday through to Sunday we could be in for some surprises during the practice and qualifying sessions on Saturday, although we may have a clear sky for the 3-hour endurance race on Sunday which is due to get away at 11:30 am. Either way, it's going to be spicy!
As I said many teams and drivers come out to play for a one-off outing at the Silverstone 500 and it's no different this year with a whole host of talent lined up.
-We have the 2018 Intelligent Money British GT champions Flick Haigh and Jonny Adam, who are reuniting for a partial campaign with 2 Seas Motorsport this season, starting at this weekend's Silverstone 500 (May 7-8).
-Optimum Motorsport makes its Intelligent Money British GT Championship return at the Silverstone 500 on May 7/8 with Nick Moss and McLaren factory driver Joe Osborne heading the team
-Alex West and Marvin Kirchhofer will contest the Intelligent Money British GT Championship's blue-ribbon Silverstone 500 this weekend after confirming a one-off entry with Garage 59.
-Staying close to home is the 2013 and '15 champion, Andrew Howard who will make his first Intelligent Money British GT Championship start without Aston Martin since 2007 this weekend as he deputises for Kelvin Fletcher at Paddock Motorsport, hoping to score another victory for the team.
-Two new GT4 entries will be present also in the form of Motus One in a Mclaren and Century Motorsport in an Aston Martin
Of course, these all join the current teams and drivers consisting of 15 GT3s and 12 GT4s who took to the grid at Oulton and I can assure you they all want to win this event also!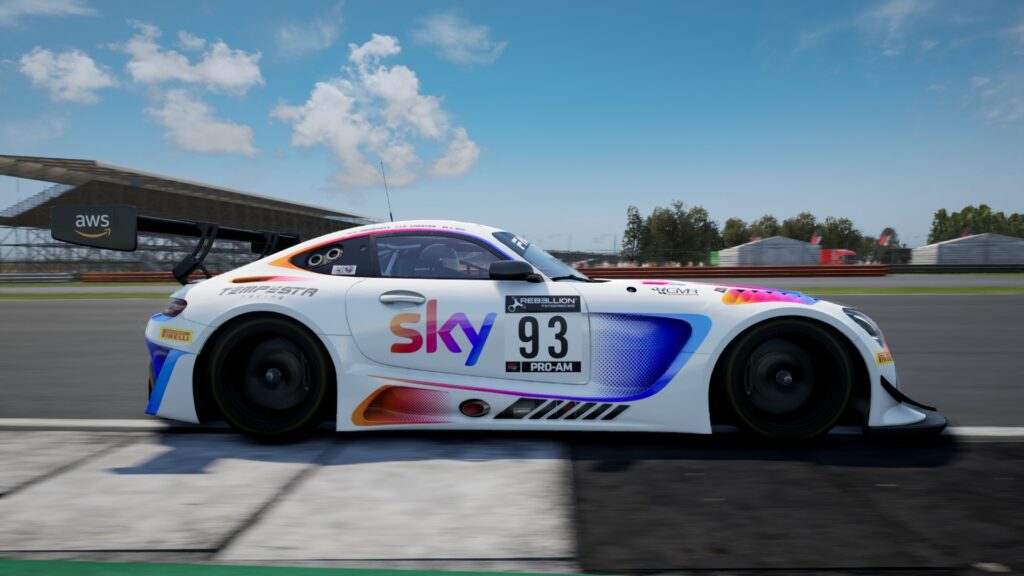 See you at the track or in the sim
I for one cannot wait to make that trip up the road from Wales once again to see these beautiful supercars in action and so, if you are also heading to the British GT Silverstone 500 please do come and say hey, it will be great to have a chat with you all and its always great putting faces to names. Until the weekend and the write-up review next week, I shall settle for seeing you out there burning rubber on the sim!