3 weeks of hotlapping competition complete and it all came down to Misano, the 4th season of the Coach Dave Time Attack coming to a close at the Italian circuit on Thursday night. With the drivers yet again absolutely inseparable in the finale, 26 entrants fought it out across 3 different sessions to set the fastest lap time in Superpole and earn a share of the $1000 prize pool.
A new name at the top, Vojtech Fiala emerged as the master of single-lap pace, but victory didn't come easy to the Czech driver.
Half a tenth separates the Top 3 in Qualifying 1
The busiest part of the evening, Qualifying 1 saw 26 competitors head out on track in an effort to advance into Qualifying 2. With just 15 minutes on the clock, the drivers all had limited time to set a lap good enough to reach the Top 15, of course not wanting to fall at the first hurdle after securing their spot in any of the 3-week hotlap stages.
Not only was traffic working against everyone, but so were the track limits – that would set the tone for sessions to come as drivers struggled to set valid lap times early in the session.
A grid dominated by Porsche 991 II GT3 R and Honda NSX GT3 Evo drivers, it was clear what the fastest car at Misano was, as the relatively low and medium speed corners of the track played into the characteristics of these cars.
Come the end of Qualifying 1, just 3 drivers in different cars would advance, but in what was almost becoming a dual spec series, Luke Whitehead topped the timing tower. Followed by Vojtech Fiala, who trailed the Brit by just 0.008 seconds, Whitehead also had Tinko van der Velde to contest with, only 0.048 off his benchmark.
Right on the cusp, however, was Reegan Mitchell, sneaking into the Top 15 by 0.020 seconds to knock out Niklas Hirt – a heartbreaking way to end the finale so early on. But, the action was only just hotting up.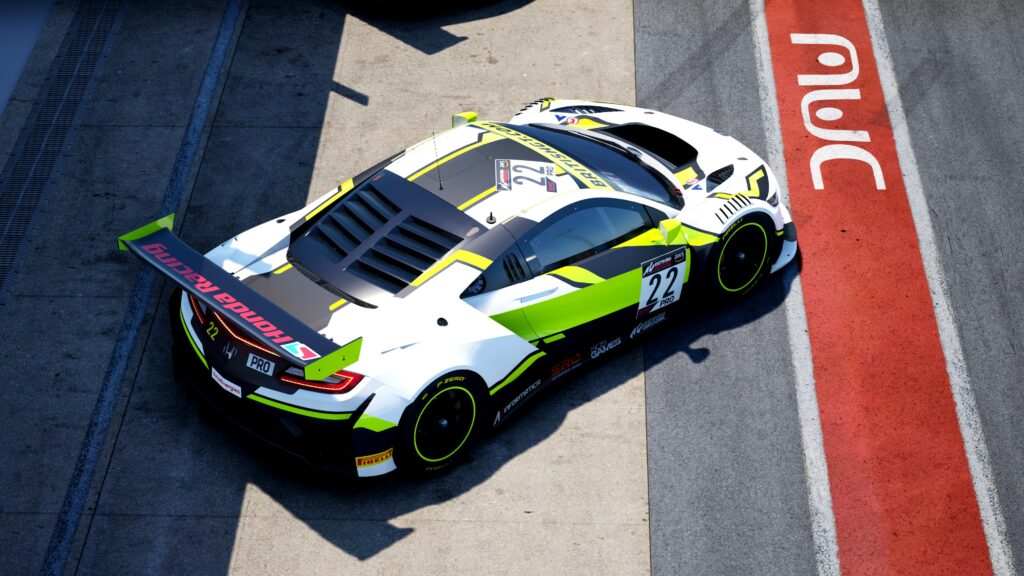 Fiala leads Qualifying 2 as 10 drivers advance
The pack shaved down to 15 drivers, it was Vojtech Fiala who found just enough to pull a faster lap out of his Porsche than Luke Whitehead in Qualifying 2.

Only 10 minutes on the clock and 10 drivers advancing, the pressure was mounting and with it the volume of mistakes. A track renowned for being strict on track limits yet oh so inviting to the outside, the invalidations came thick and fast at the start of the session, although that would calm down as the clock ticked downwards.
Luke Whitehead would set the time to beat early on, boasting an impressive gap of over 0.3 seconds to Tinko van der Velde who sat second at the start of the session – the Williams Esports driver of course teammates to absent reigning champion, Daire McCormack.
However, with Whitehead back in the garage after the halfway point, it was all eyes on Fiala, who would go faster by 0.033 seconds by the flag.
Behind them and there was a strong showing from Robbie Stapleford, the only BMW M4 GT3 driver in the session, and Grantas Kareckas, the only McLaren 720s GT3 driver present. Both performed incredibly well considering a potential vehicle deficit, Kareckas even going P3.
Looking to the bottom of the Top 10 and Reegan Mitchell would once again advance by the skin of his teeth, setting an identical lap time to Leon Berndt, coming out on top only because he set his lap time first. Meanwhile, Giannis Chourdakis would be eliminated, the TF Racing driver not making it to Qualifying 3.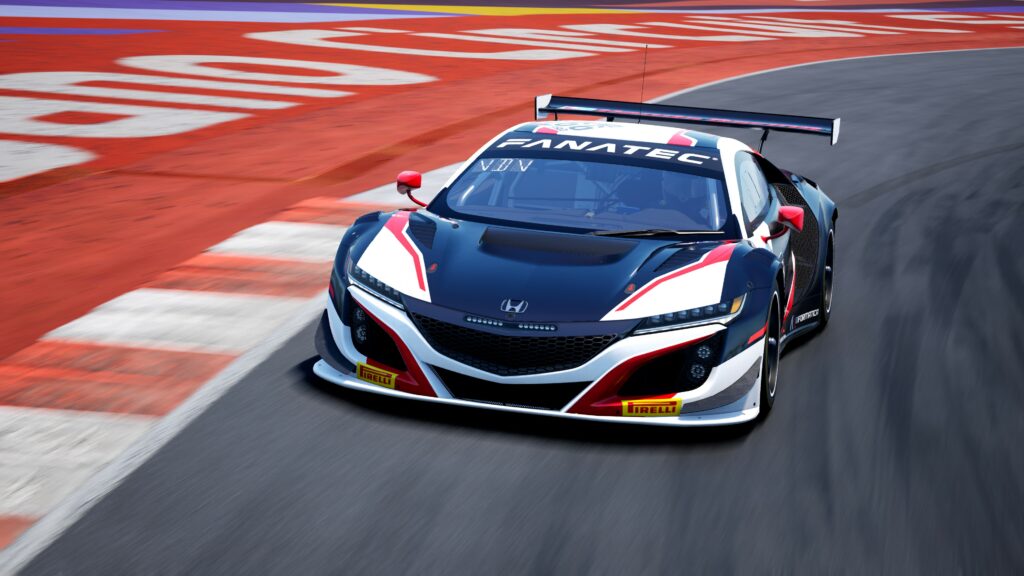 Whitehead leads Qualifying 3 as Stapleford sneaks in
10 drivers on track, 5 advancing, and only 8 minutes on the clock. Qualifying 3 was the final step towards Superpole and with that the final chance for drivers to show what they're capable of before the laps really matter.
Making it two topped sessions out of three, Luke Whitehead returned to the top before Superpole, securing his place without setting a lap time in the dying minutes such was his confidence. Looking supremely fast but also tidy, Whitehead was going to be a tough cookie to crack come Superpole, Fiala coming in second and just 0.088 seconds down.
Joining the two drivers who'd topped every session so far was Tinko van der Velde, no stranger to the front himself but 0.225 seconds back, as well as Taariq Adam and Robbie Stapleford, although Stapleford's time was only just enough to make it through.
Sitting tenth and nearly 4 tenths off of Superpole, Stapleford needed to deliver come his last lap. With invalidations from Luca Schubert and Harry Phillips, the BMW G2 Esports driver would do just enough to reach the Top 5, knocking PRIME eRACING driver Schubert out by 0.010, a testament to the competitiveness of the field.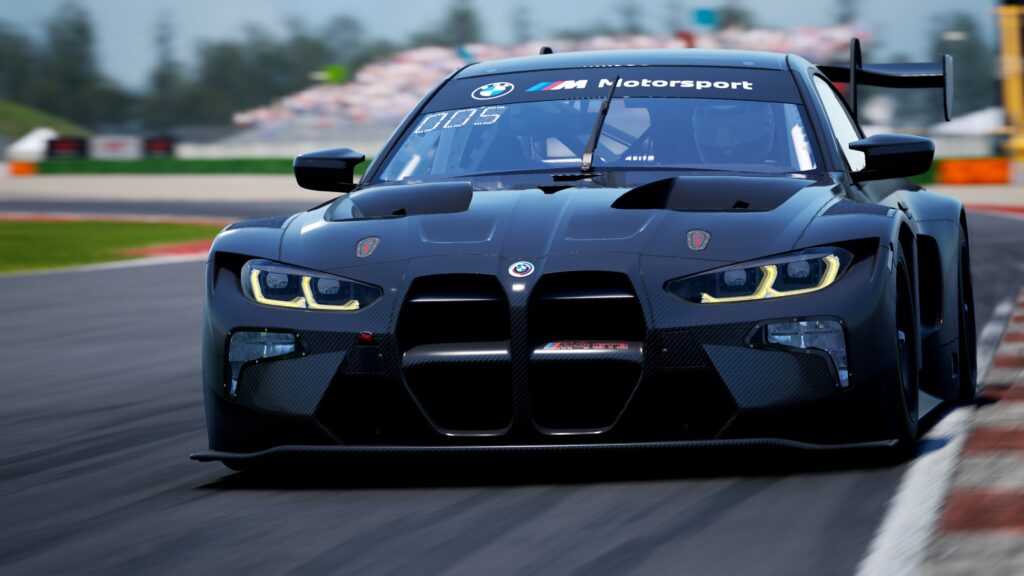 Fiala beats Whitehead to victory by just 0.058 seconds
3 qualifying sessions down, we had our Top 5, and it all came down to just two laps.
With Superpole consisting of two runs for each driver, a banker lap meant they all had a chance to get comfortable before pushing to the absolute limit and hopefully deliver an even better time. This rule, however, also gave us an early insight into who might emerge on top.
Run 1
As the first runs finished, it was Tinko van der Velde who would lead the way. Looking to keep the Williams Esports name at the top of the Coach Dave Time Attack for another season, he emerged 0.222 seconds ahead of Luke Whitehead.
Fiala, meanwhile, wouldn't get a lap in, his time not counting after running wide on the Turn 6 kerbs and dubbing his time invalid. Despite that error, the lap would have put him second if it had counted, so it was all still to play for.
Run 2
The final runs began with Robbie Stapleford, although he would see no improvement, invalidating his time in the final corner. Next up was Taariq Adam, however, he too would invalidate, and just a corner earlier than Stapleford. 3 drivers to go and could van der Velde cement his lead?
He wouldn't, making it 3 invalidations out of 3 on the final runs.
So, it was down to two. Vojtech Fiala was the fourth driver to head out for a second run, and he did exactly what he needed to do, beating Tinko van der Velde's 1:32.425 by just over a tenth of a second to take the lead. A perfect lap in his GTWR Porsche, there were no mistakes to be seen, executing everything he needed to, even without a first run.
Whitehead, with all the pressure now on his shoulders, needed to make up the difference. A clean lap with a purple first and third sector, it was looking good for him to take a second Coach Dave Time Attack crown, but a slight time loss in the middle sector saw him only set a personal best, just missing out on first place by 0.054 seconds. What a way to finish the season, and what a way for Vojtech Fiala to become Coach Dave Time Attack Season 4 Champion.