SimGrid has had yet another eventful month, as Sprint Cup S4 got into full swing with rounds three and four at the infamous Mount Panorama, and the not quite Nordschleife, Nurburgring GP track. Meanwhile, The SimGrid x VCO World Cup returned with yet another brilliant round of action, as Simracing Masterclass took a home victory at the Coach Dave Academy 12h Kyalami. This month, SimGrid is back with more of our iconic series', one-off events, and plenty of action from our much-loved communities.
Sprint Cup Season 4
After another action-packed season, the SimGrid Sprint Cup will come to a close this month. So far, we have had four rounds of highly competitive racing across all four splits, with the final two due to take place this month. In Split 1 though, a certain word comes to mind – domination. The Random Pasta Bowl duo of Maciej Malinowski and Michael Tauscher has so far scored three wins on the bounce, taking victory at Kyalami, Bathurst and Nurburgring, but can anyone stop them?
The two tracks to host the last races of the season will be two nothing short of iconic – Circuit Zandvoort, and Circuit de Spa-Francorchamps. Both always throw up a good race, but for different reasons, with Zandvoort being tight and technical, whilst Spa is known for its high-speed, treacherous lap. The Sprint Cup heads to Zandvoort at 19:45 CEST on September 9th, with Spa two weeks later at the same time on the 23rd. Make sure you tune in to our YouTube channel to get all the action as it comes.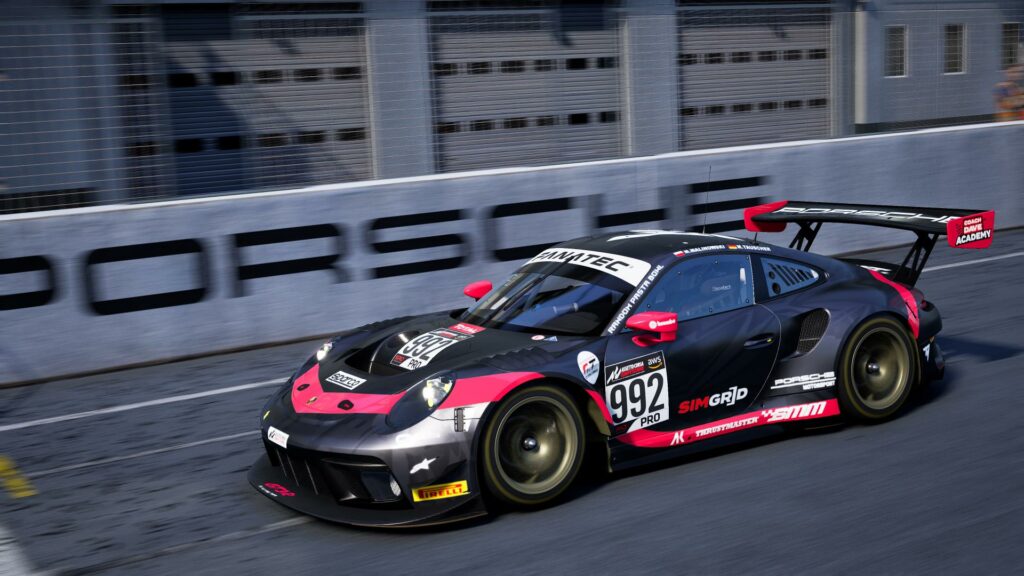 The SimGrid x VCO World Cup
Although only just in the month, let's talk about The SimGrid x VCO World Cup. For its finale, the grid of professional Sim Racers is taking to the Nurburgring. The race is set to be nothing less than a spectacle, as a very much undecided championship takes to the track for one last time for the second 24-hour race of the season. The race itself, however, is next month, but qualifying just makes it into September!
Although it may be a 24-hour race, qualifying counts for something. Big names such as Simware.Pro, DV1 Triton Racing, Racing Line Motorsport and Sidemax Motorworks are all within reach of championship victory and cannot afford to finish low down at either the 6 or 12-hour points receiving milestone, so a good qualifying is essential. We have already seen the intensity of World Cup qualifying, and for a finale with so much riding on it, this one should be worth watching just as much. It takes place on September 30th, with the action kicking off at 21:00 CEST.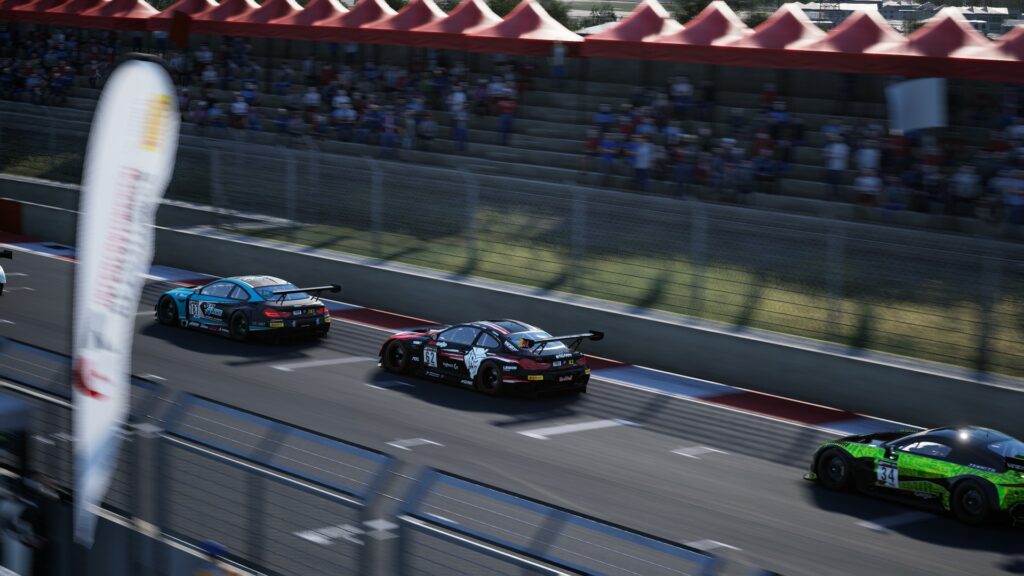 One-off events
SimGrid always offers you the chance to compete in high-pressure, top-class championships that consist of multiple rounds, where you fight each race with points in mind. However, we know you like to kick back and relax. This month, we've got a couple of pressure-free fun events for you to take part in.
Economy Challenge II
A driver-favourite is back at SimGrid, as the Economy Challenge returns. The idea behind the Economy Challenge is to see if you can make it to the end of a 75-minute, pitstop-less race, where fuel saving is crucial. But in the past, a few cars have come to the top due to their, well, favourable fuel usage. However, this time around at Imola, get your hands off the Bentley Continental GT3 and Aston Martin V8 Vantage, as you won't be allowed to take to the track with either. Not only will that add to the challenge, but you've got to race under extra cost-cutting measures, as you will only have 1 tyre set to use for Practice, Qualifying and the Race!
The Economy Challenge II won't have a broadcast as it is intended for everyone to just have some fun, but if you want to get involved, the race is tonight (September 2nd) at 20:30 CEST. All four splits of 40 drivers are full, but you can still sign up as a reserve driver!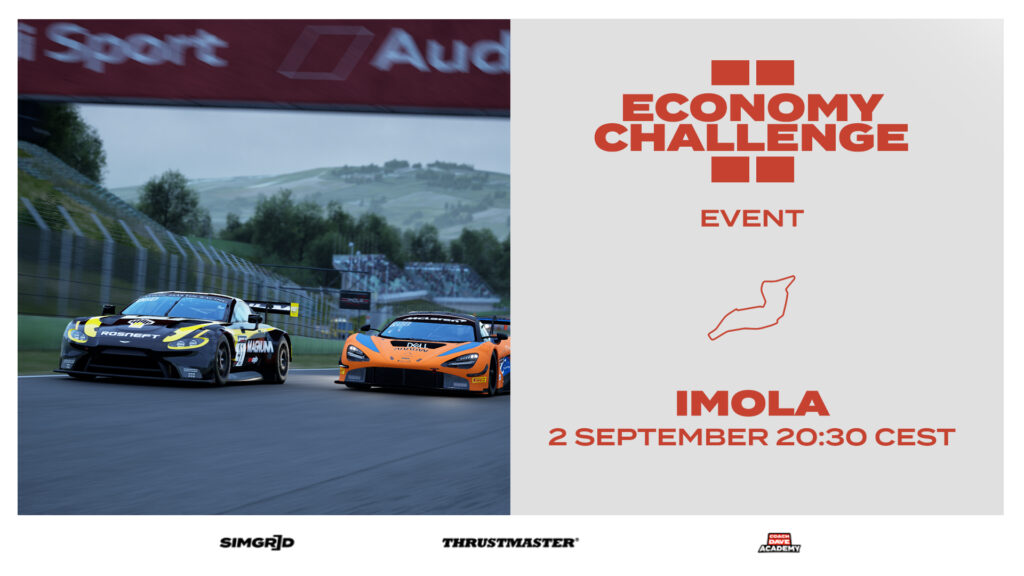 Multiclass Chaos at Monza
The second of our one-off events for the month is one sure to cause some carnage, the Multiclass Chaos at Monza! Multiclass racing is one of the best ways to enjoy Assetto Corsa Competizione, as it adds a new layer of challenges to any event. Over 60-minutes, three splits of drivers, with space for more, will take to the Temple of Speed in the Porsche Cup car and GT4s of your choice. Each split will consist of 20 Cup cars, and 20 GT4s – the perfect spread for a multiclass!
The Multiclass Chaos is set to take place on the 16th of September at 20:00 CEST and will also not have a stream, or stewarding. Remember, these events are all about having a laugh!