With the news that we are expecting a new track bundle DLC on ACC for the summer, that could potentially bring us the U.S.A tracks such as COTA, Sebring and Indianapolis, I thought it would be a good time to give you my personal top 5 tracks currently available in Assetto Corsa Competizione. Some of these might shock you. Some of these might ruffle your feathers. Just remember it's all personal preference. On my top 5 track picklist on Assetto Corsa Competizione, you will not find the likes of Laguna Seca, Suzuka, Silverstone or Spa-Francorchamps but stay with me on this, because there are good reasons. The tracks that are in my top 5 all have similarities that I personally enjoy and you can find out what they are for yourself below:
Zolder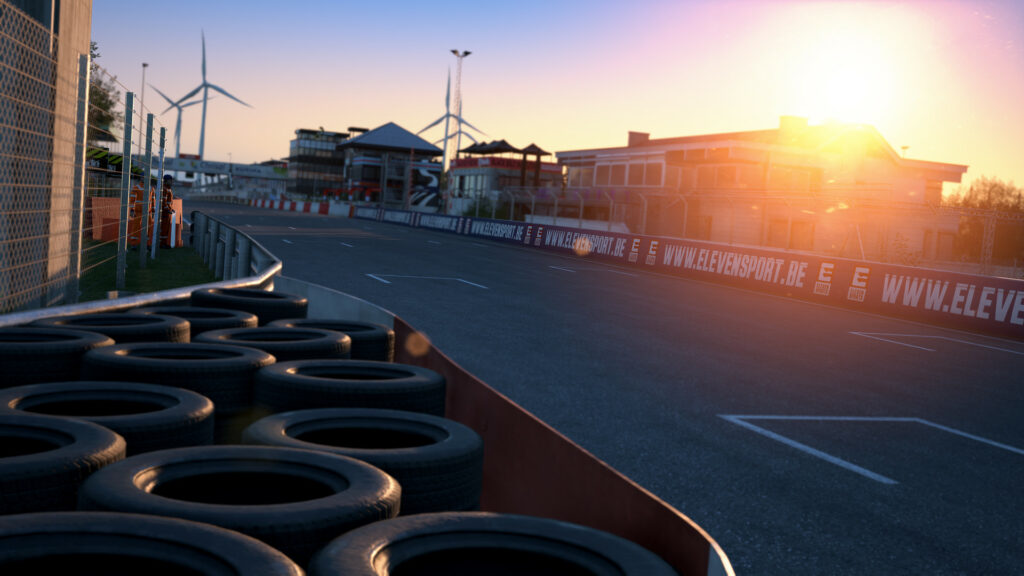 Zolder makes it first on my list and it's the only track from Belgium that will feature today. Shock horror, but here is why. It brings so much technicality to the table in terms of what you want from a race track. You just have to accept the ebb and flow of these intricate corners of Zolder which can be so rewarding yet so punishing. Within the space of five minutes, you can nail the best lap you've ever done and then pick up two track warnings a lap later. It creates fantastic racing because it's so hard to repeat a perfect lap here, meaning one mistake and you are swamped with drivers looking to capitalize. I have never had a mundane race at Zolder and I have never watched one either, have you?
Bathurst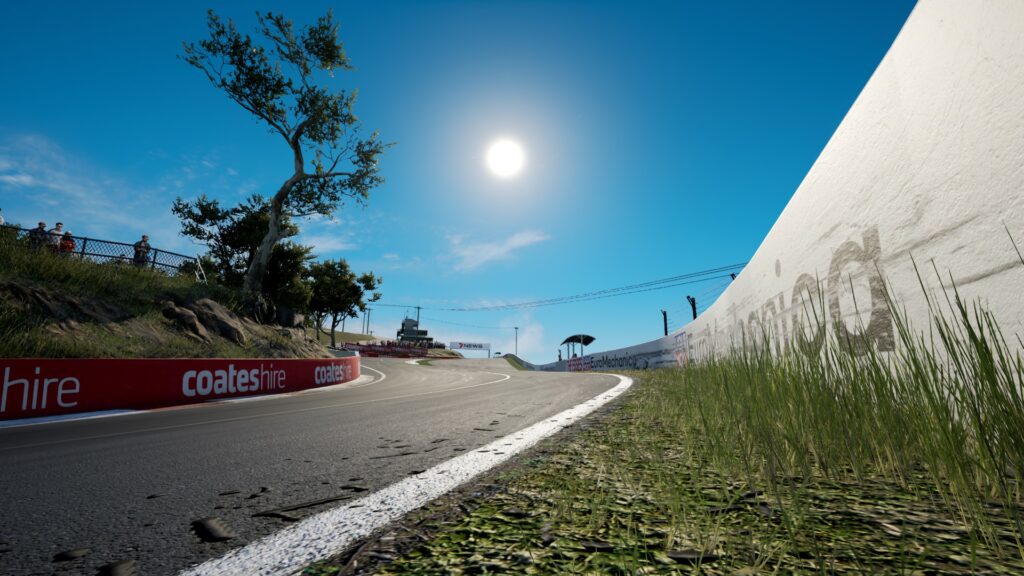 Bathurst to GT drivers is what Monaco is to F1 drivers. This is a staple circuit that needs to be on every racing calendar in my eyes, it has a rich history, heritage and glamour about it just like Monaco. It's a race track built into the side of a mountain. How badass is that! This is a track that is so rewarding and so unforgiving in the same breathe. It's something about these old school circuits that just resonates with me but also with motorsport drivers and fans. On the track, you feel every bump, dip, undulation and camber that keeps you on your toes, whilst off-track as a spectator you can see the history of battle out there. The battle scars printed on track from vehicles racing hard, sometimes too hard, colliding with each other, with walls, tarmac and barriers.
Kyalami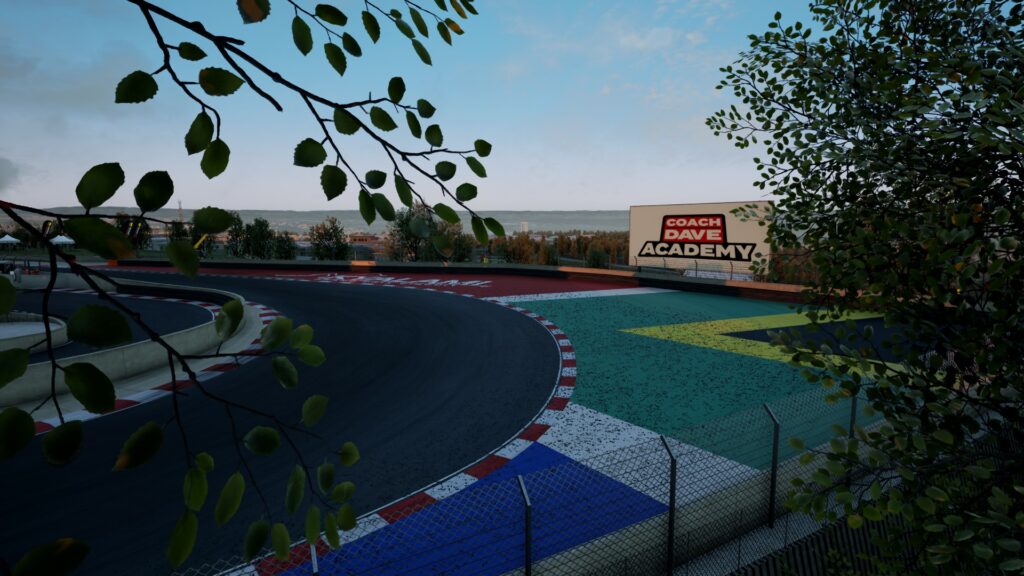 How can this iconic track not be in the top 5 list? This South African beauty is exactly that, a very vibrant and joyful circuit that everyone loves to race on, aside from the sausage curb of death at the penultimate corner that can viciously launch you into orbit if you touch it. Another technical circuit with blind corners and braking zones, Kyalami creates fantastic racing and side by side action. It is probably my favourite circuit in terms of continuous flow, every corner perfectly fluxes into the next. Interestingly only hosting GT racing since 2019, it has become one of the highlights in any racing calendar. The perfect track to see a sunset or sunrise whilst racing.
Imola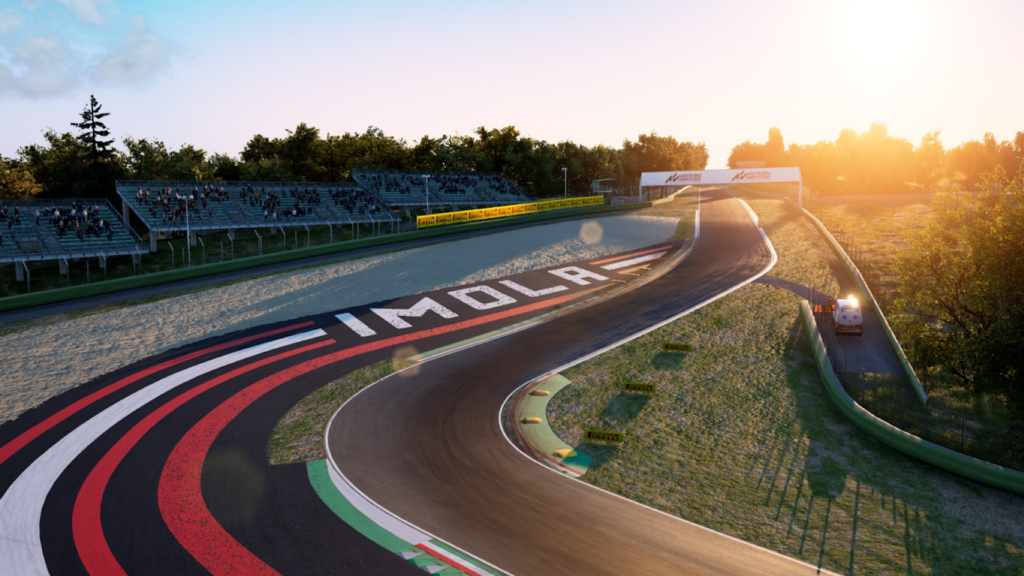 This Italian stallion makes my top 5 list, beating the other Italian circuits of Misano and Monza. The Autodromo Internazionale Enzo e Dino Ferrari is one of only a few circuits that run in an anti-clockwise direction and has replaced Monza in this year's Intercontinental GT challenge endurance. Another venue that is rich in history. It is easy for this circuit to feature in people's top 5 tracks. If you abuse the curbs you can find a tremendous amount of time on track and I love racing here in wet conditions as it becomes pretty tricky, giving you an incredible challenge to overcome because the track surface becomes super slippery, Especially on this v1.8 of Assetto Corsa Competizione.
Brands Hatch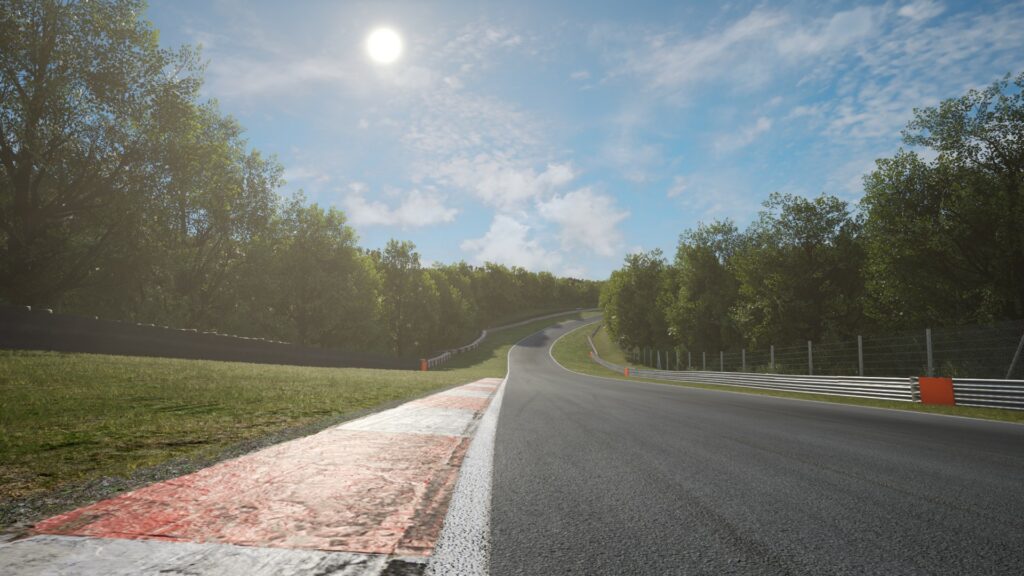 For my final circuit on this list, I could have chosen 4 other British GT circuits to be in my top 5 but Brands Hatch beats them all. Most of the British circuits you see today are old airfields used during the war periods but Brands Hatch isn't one of them. This circuit is very unique because it was formed from a grassy hollow shaped like an amphitheatre with major elevation changes. The off-camber turn 1 drop is one of my favourite corners in all of racing, its a blind apex and then you hold on hoping you won't beech it in the gravel at the bottom before climbing back up the hill. Many positions are won and lost here whilst racing. The same can be said at Dingle Dell where you drop down from Westfield and climb back up to a blind apex, something about these two corners specifically I just love.
Ok, so that is it!
Ladies and gentlemen, you've had insight into what I think are the top 5 circuits currently in ACC. I am sure this will divide opinion and create healthy debate. What circuits would you add or change here? Most of you are probably hissing, tutting and cursing at your screens because Spa-Francorchamps is not on this list, but honestly speaking I think it is well overused in sim racing now. Every single calendar I see lately has Spa, Spa, Spa and I am bored of it. I think it has lost its prestigiousness within sim racing and this is why it is not on my top 5 list, perhaps it is also because I am slow there but let us not talk about that.