This year I have the pleasure of attending the entire Intelligent Money British GT Championships season (apart from Spa, sad times) and so it is with great contentment that I will be producing some slightly different work for your gleaming eyes to read in the pit stop news after every round of this championship.
I will look to bring you exclusive interviews with drivers within the paddock, not only in GT3 but with drivers from GT4 too and the newly named GB4 and GB3 championships. I will also be bringing you my perspectives and experiences of each round from the British GT in a blog-style format and I hope that during this season I will also be able to meet some of you at the race track too.
We are in for a bumper 9 round championship this season
Once again the Intelligent Money British GT Championships will be heading to Oulton Park (doubleheader), Silverstone, Donington Park (twice), Snetterton (doubleheader), Brands Hatch and of course Spa Francorchamps. If there was ever a time to get excited about this particular GT racing series it is now. My Oulton Park tickets are staring at me as they sit on the mantlepiece ready for round 1. 
The new season is packed with a vast array of world-class manufacturers, drivers and teams all coming back stronger than ever for revenge, redemption and championship victories. The 2021 GT3 season saw 7 different winning teams from the 9 rounds, with Barwell Motorsport winning the overall crown, as the GT4 season saw 5 different winning teams from the 9 rounds with Century Motorsport taking that overall crown.
Oulton Park – Round 1&2
Rounds 1&2 of the Intelligent Money British GT Championships are now just 15 days away. The Oulton Park event returns to Easter Bank Holiday Weekend for 2022, following two years away from its traditional date to launch this year's season.
As well as all the main feature races with the GT3 and GT4 championships the support race action will be just as fantastic here and will include the brand new GB3 and GB4 championships as well as racing from the Ginetta GT5 Challenge, TCR UK Championship and the Northern Saloon & Sportscar Championships, so you can be sure you are getting a bumper day at the races.
I know I will enjoy every bit of the action at my first race meeting of the year as my senses will be in overdrive at the sight, sound and smell of these supercars battling for glory. If you can't wait until Round 1 in 15 days like me, below you can watch the highlights from last year's main feature races to wet your appetite.
All this talk of the British GT Championships and its got me back on my rig practicing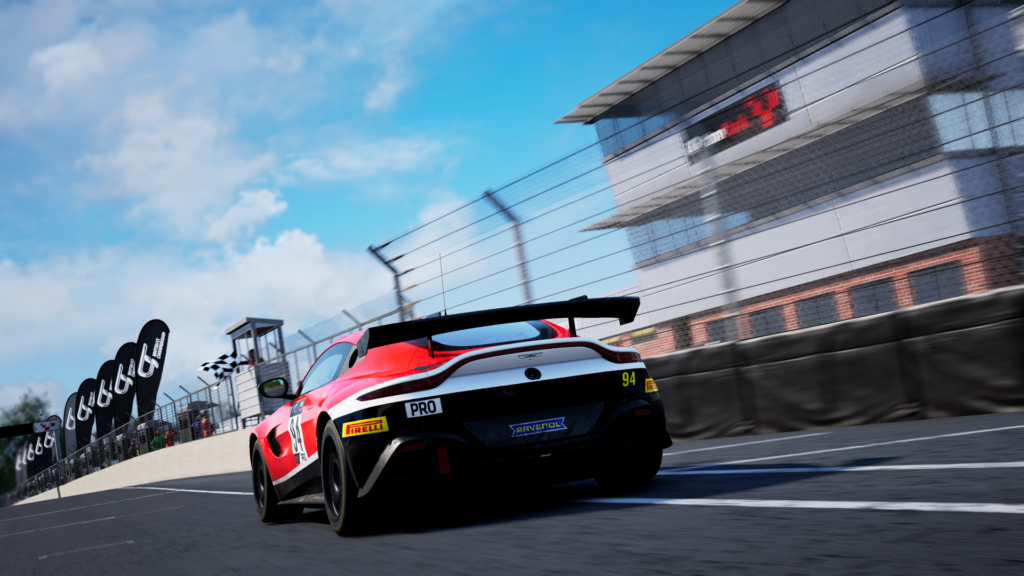 I am back on my rig getting laps in at Oulton Park and all the British GT tracks in fact as if I am going to be competing myself. Can you believe it haha! Having not been to any of the British GT circuits apart from Silverstone for the F1, It will be interesting to see how close ACC has been able to replicate these places with the laser scan technology they use. Its going to be great to see how bumpy Oulton Park truly is, because its one tricky track to navigate on ACC.
Whilst I cannot wait to see all these fantastic machines in the flesh, the one car I am salivating over the most has to be the Mercedes-AMG GT3 Evo, it's no secret it's my favourite car to race in the sim and the roar and grunt of this beast in real life is just incredible. Whilst ACC tries to replicate it, it doesn't do it justice.
Talking of navigating Oulton Park, you should try the Coach Dave Academy setups for ACC. These are what I use to help me navigate all tracks on the sim. The CDA3 setups are the best setups to come out of Coach Dave Academy by far and they have different bundles to suit all your needs from the British GT, GT World Challenge and Intercontinental GT!
In other news, Machitski and Lind return for GT3 title defence with Barwell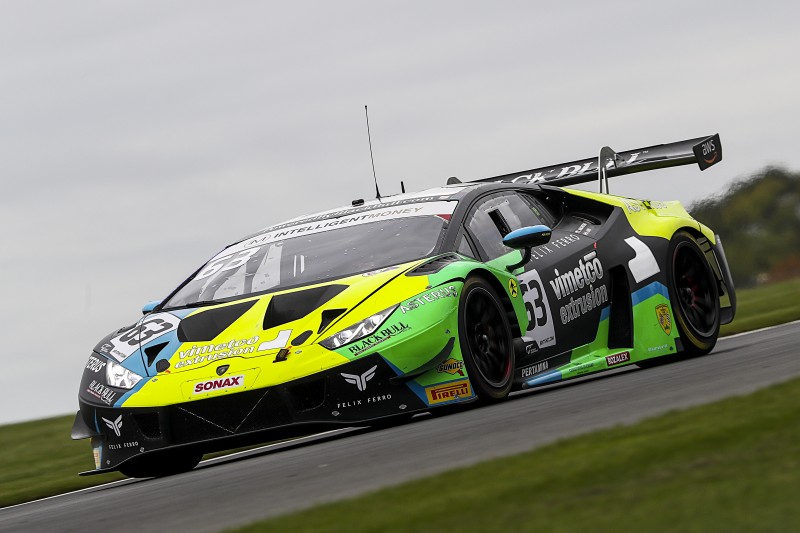 Reigning GT3 drivers' champions Leo Machitski and Dennis Lind are returning to the Intelligent Money British GT Championship in 2022. Their Barwell Motorsport squad will also be hoping to claim a fourth teams' crown in as many years after confirming 2021 title challengers Adam Balon and Sandy Mitchell aboard a second Lamborghini Huracan.
Factory star Jules Gounon bolsters RAM's GT3 title bid
RAM Racing's reigning two-time Pro-Am champion Ian Loggie will have a new Intelligent Money British GT Championship co-driver this season after linking up with Mercedes-AMG factory star Jules Gounon. Ram Racing are hoping this star-studded lineup brings them the title this year.
Balfe Motorsport brings new Audi to British GT3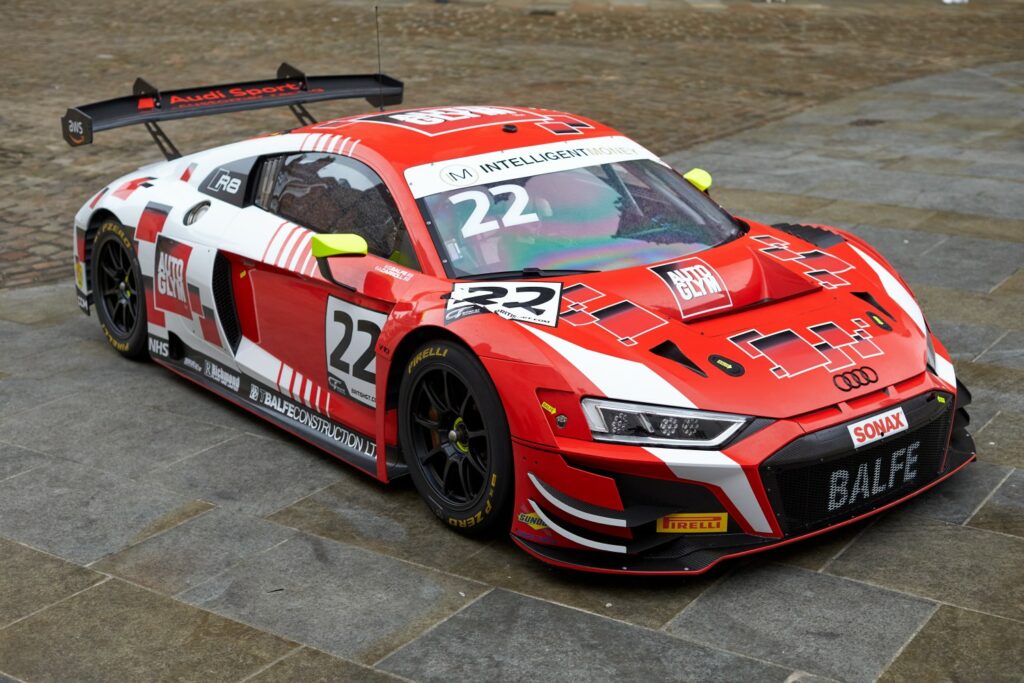 Audi's brand new-for-2022 R8 LMS Evo II which has also just been released on ACC will contest this year's Intelligent Money British GT Championship in the hands of Shaun Balfe and Adam Carroll for Balfe Motorsport.
Century and Burns reunite for GT4 title defence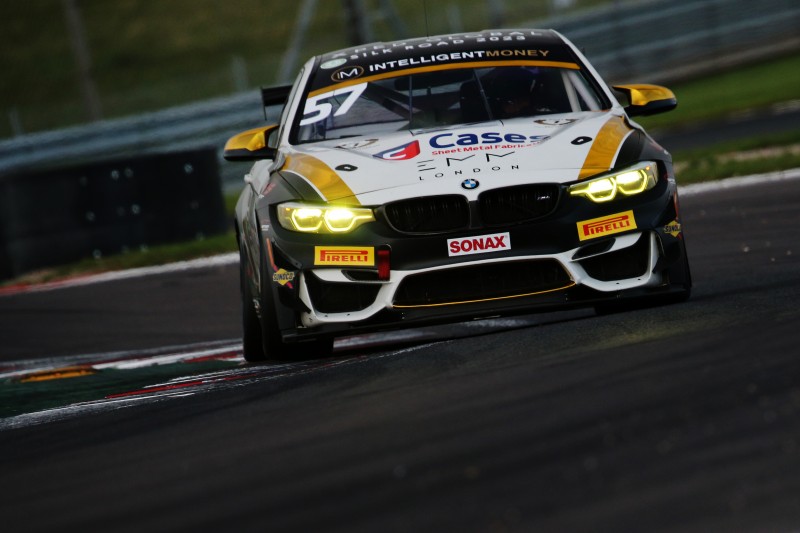 Century Motorsport and Will Burns return to the Intelligent Money British GT Championship this season in a bid to defend their teams' and drivers' titles. Burns and Gus Burton dominated last year's GT4 class en route to the Overall and Silver Cup crowns, while Century wrapped up their second teams' success with BMW after first triumphing in 2018.
Newbridge's Topham and Turner targeting the overall GT4 crown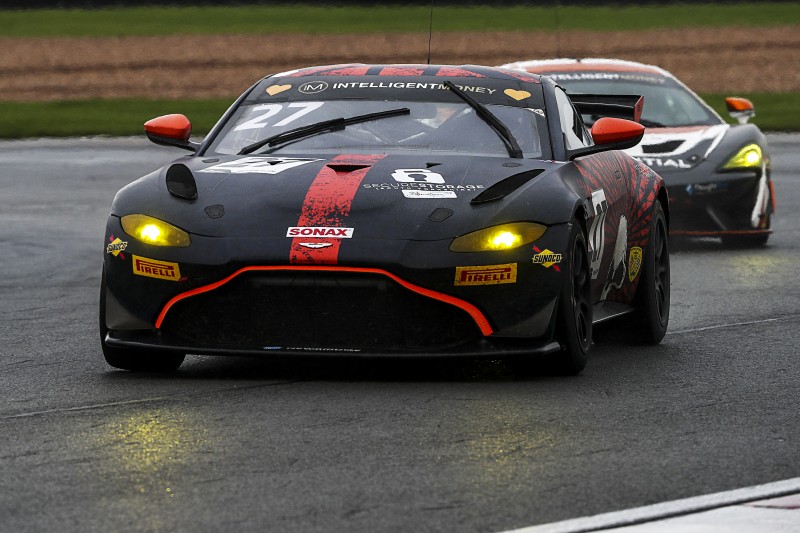 Reigning Pro-Am champions Matt Topham and Darren Turner are returning to the Intelligent Money British GT4 rank with Newbridge Motorsport this season. Last year's performances suggest the Aston Martin duo will be amongst the favourites to lift GT4's overall crown, a feat last achieved by a Pro-Am crew in 2016.
Team Rocket RJN make full-time GT3 return
Team Rocket RJN are making their full-time return to the Intelligent Money British GT3 Championship ranks this year with long-time partners McLaren and Silver-Am pairing Simon Watts and James Kell. The team was a GT3 race winner and title contender in 2020, and also entered a 720S at several events last year despite its primary focus shifting to the GT4 class.
I will be there for lights out. Will you?
So there you go, that's (mostly) everything you need to know heading into the new season of the Intelligent Money British GT Championships. I cannot wait for those lights to go green at Oulton Park! I hope to see you trackside at some point, it will be great to chat with you and the sim racing community as a whole, instead of being stuck inside a cold dark room obsessing over virtual lap times!