For the fifth round of The Sim Grid Sprint Cup, we were headed to the Hungaroring – one of the tightest tracks in Assetto Corsa Competizione. After a race of ups and downs for the championship contenders at Imola, the grid was mixed up, as season three's success ballast was to come into play. With the championship leaders starting down in twenty-sixth position and one of their rivals in second, Hungary was set to be an enthralling race.
Alleric Enslin and Amir Hosseini lead from start to finish
Starting in second place, Tauro driver, Amir Hosseini, snatched the lead before the pack had even hit turn one from #25 Carbon Simsport driver, Michal Nowakowski. He got a great launch from the clean side of the grid, swooping across the track to cover Nowakowski before he even had a chance to defend.
Once the top five had settled down, Hosseini showed his hand, pulling out a five and a half-second lead by the time we hit the mid-point of the race and the Sprint Cup's mandatory driver swap window. For Tauro, they remained untouched, as Enslin kept up Hosseini's pace, only slipping slightly back into the sights of Carbon Simsport, but still keeping a very comfortable margin.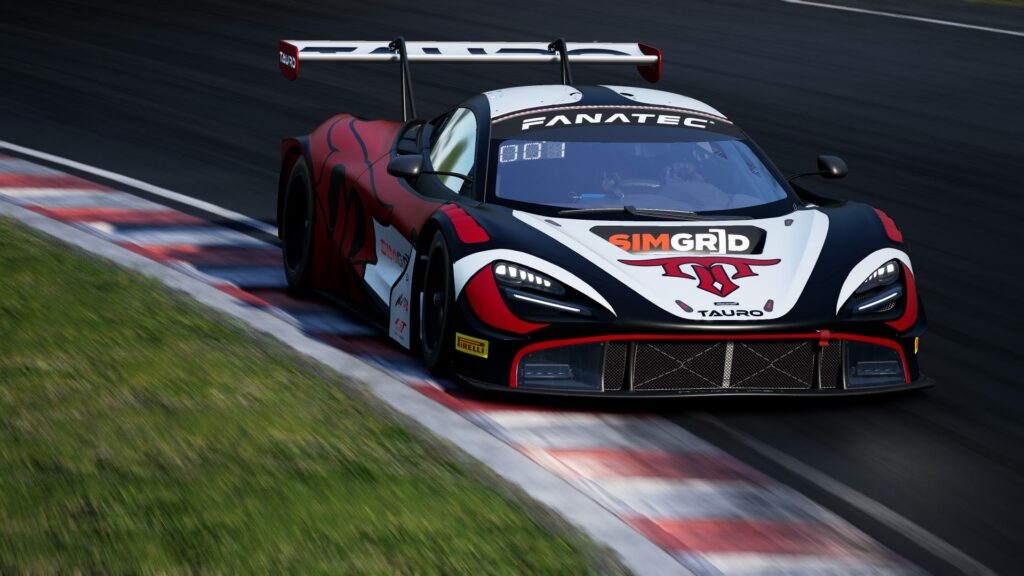 Carbon Simsport and Griphax Engineering battle to the line
Behind Tauro was Carbon Simsport drivers Michal Nowakowski and Nik Babin. The two started on pole but lost their lead almost straight away, however, Nowakowski was virtually unchallenged throughout the first stint, but as everyone swapped drivers, suddenly, that changed.
Charging behind them was Joonas Savolainen and Jesse Kauppinen in the matte black Griphax Engineering Mercedes. During the first half of the race, Savolainen intensely pressured H3 Racing driver Luke Whitehead, whilst still being under pressure himself from Omega-E Racing Team driver Guiseppe Montalbano; all the time in which Nowakowski got away. After a mistake cost Whitehead third, it was Kauppinen who was ready to take over and go on a charge.
Kauppinen showed incredible pace to pull away from the teams behind him, but it was in the last fifteen minutes that he really made inroads on Nik Babin from Carbon Simsport. Gaining at around half a second per lap, it was him versus the clock. The gap dropped and dropped, but by the time he reached Babin's diffuser, it was too late. Nonetheless, this was Griphax's best finish of the season and a very strong showing.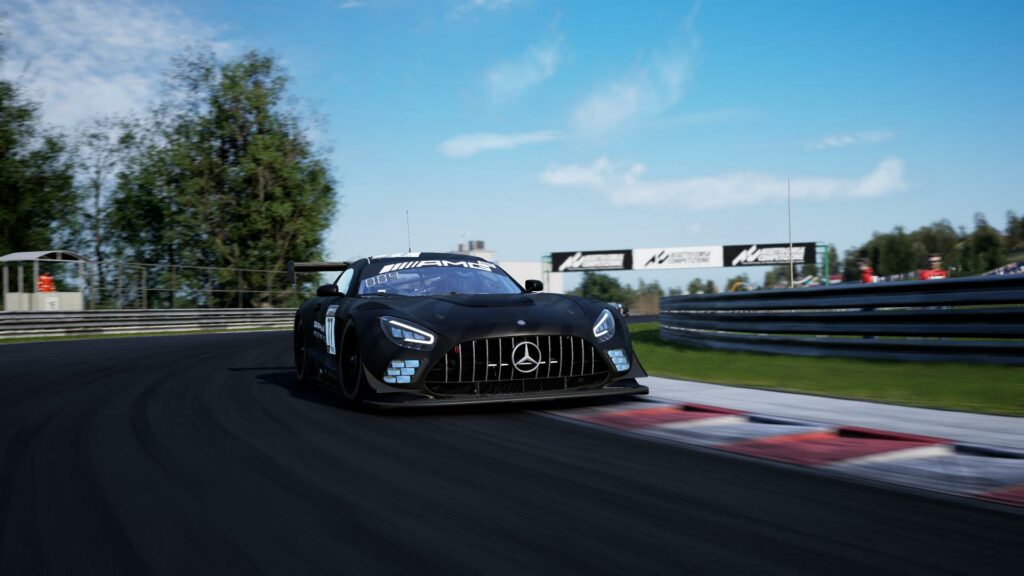 The championship swings towards H3 Racing once more
Behind the top three, the fight was on. As we reach the sharp end of the championship, title contenders are up and down the field, meaning Hungary would be important. Starting all the way down in twenty-sixth was G2 Esports, and in eighteenth was Send It Racing – the two teams who were at the top of the championship after Imola – whilst H3 Racing and Excel Racing by RennWelten started fourth and twelfth respectively. This meant that it was crucial for G2 and Send It Racing to fight back through the field.
Send It Racing stayed consistently clear of G2 Esports, as they battle their way forwards to sixteenth and twenty-second respectively. Whilst they struggled with success ballast and less-favourable cars, at the other end of the spectrum, H3 Racing looked to bounce back after a DNF at Imola, and GTWR Racing Team #1 looked to keep up their consistency.
Luke Whitehead has a solid first stint whilst battling with Joonas Savolainen, but emerged from the pits sixth. Erquizi, who took over, fought back and secured a fourth-place finish, putting them into the championship lead once more, but only by seven points.
Excel Racing by RennWelten drivers Maximilian Wohlmuth and Felix Ruppert also looked to bounce back after a poor finish at Imola. Both drove strong races, climbing from twelfth on the grid to finish fifth and catapult themselves back into championship contention – now sitting just fifteen points from the lead.
GTWR Racing Team #1 drivers Thibaud Propst and Andrea Benedetti had had a very consistent season so far, seeing nowhere near the variation of points that their rivals had. They finished in a respectable eighth place, following another race of close fighting.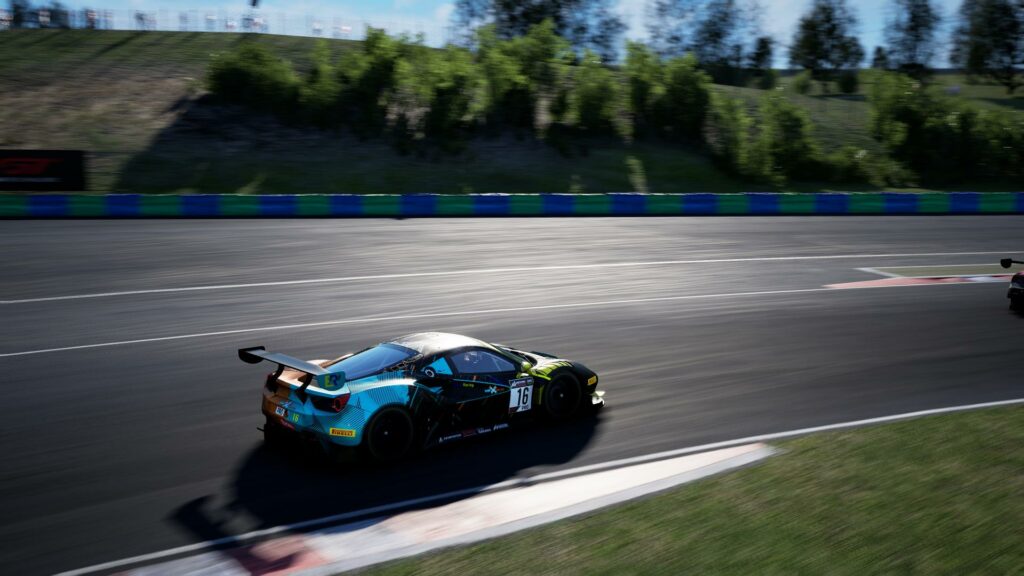 The standout drives
With such a mixed-up grid, there were a few teams who shone particularly bright through the field of twenty-eight cars. As a manufacturer, it was a great day in the office for Ferrari, coming home with nine cars in the top fifteen, but one of the leading Ferraris, and standout teams, was from Dalking Community.
In the hands of Darren King and Jan Willem Van Ommen, they secured their best finish of the season, taking the checkered flag in seventh place, following a fourteenth place finish at the previous race they completed. The pair qualified eighth and had an action-packed race, as they battled away with Carbon Simsport Blue and Omega-E Racing Team, sitting in fourth place until an incident with Damian Pawlus saw them tumble back to seventh. Nonetheless, Hungary was a strong showing from them with lots of promise.
One of Dalking Community's main rivals, Omega-E Racing Team, also had a great race. They finished sixth after qualifying in the same position, but this was also their best finish of the season by far, with their previous best fifteenth. The pairing of Guiseppe Montalbano and Francesco Pellegrini battled throughout the race, whether it be with Excel Racing by RennWelten, H3 Racing or Dalking Community. It was only championship contenders H3 Racing and Excel Racing by RennWelten that pipped them, taking a great haul of points from Hungary.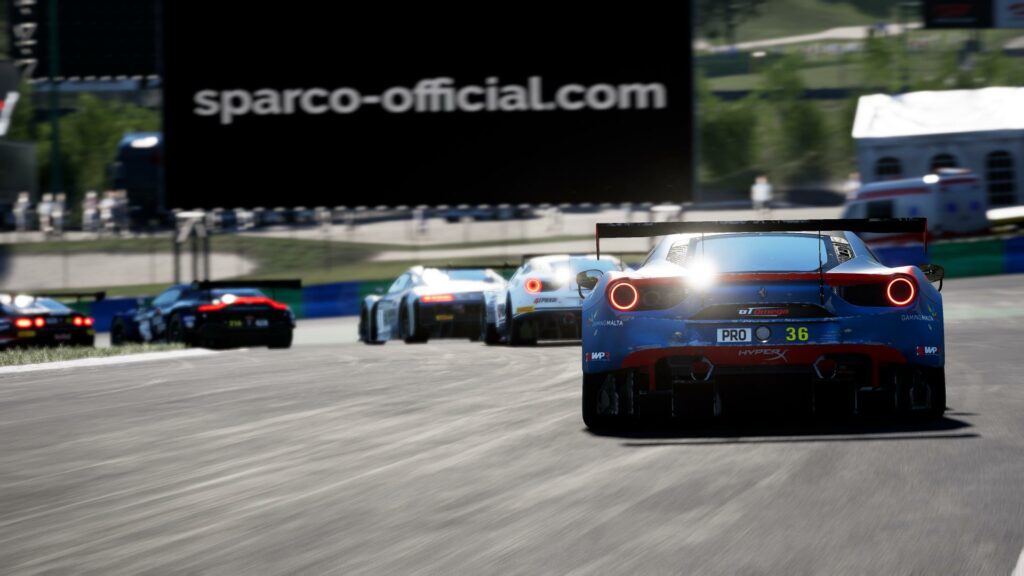 What to watch for at Zolder
As the Sprint Cup approaches the final race of the season, teams first must focus on the penultimate race at Zolder. Zolder is a very punishing track full of high kerbs and easy places to get track limit warnings, yet, it will be a crucial race in deciding who takes the championship fight to Suzuka. G2 Esports and Send It Racing will be looking to bounce back, whilst, H3 Racing will be trying to keep up their positive momentum. Of course, preparation will be key, whether it be setups or in track knowledge, but Coach Dave Academy offer high-quality coaching and setups to help you make the difference when it matters.