We are in the third season of the Sprint Cup series, and yet, every race feels like the first one. No, it's not because we have a terrible memory but because every round, every season, brings plenty of storylines for us to follow, engage in and sometimes even get lost in. This season is no exception, and after four rounds, there are plenty of sub-plots to unravel. We interviewed some drivers and teams from Sprint Cup Season 3, and here is what we found out.
Alleric Enslin – Tauro #92
Tauro didn't participate in round one but immediately hit the ground running, as Alleric explains. "Our season didn't start off well as we have missed the first round due to both drivers being absent. Going into round 2 we knew we had to get a good result so we pushed for that win and got it. Round 3 went south again as we had a big collision which ended our race, meaning we had to work hard again for round 4 also ending up in a win." Having had a pretty up-and-down season so far, Alleric had many positives to reflect on. Especially about making friends and memories.
"Yes, this is the first time driving with Amir Hosseini and it's been an absolute pleasure. I think I also got a new biggest fan in the commentator David Christie during this season," Alleric said. However, he was sad about losing his teammate to G2 Esports, and a sense of rivalry had already begun. "Going into this season I lost my previous teammate, Gregor Schill, to G2 Esports. Gregor and I won the Season 2 championship, so going into this season I would really want to finish above the G2 team in the standings, but our luck hasn't been helping with that." He jokingly added, "PS – This is nothing serious, love the G2 team and their drivers."
But Tauro are somewhat optimistic about their chances. Alleric said, "It's a 50/50, it will all come down to how much damage control we can do at Round 5 with the 35kg ballast as we would definitely need some good points, but also not accumulate a lot of ballast for the final round at Suzuka. For now, Amir and I will just be aiming at a top 5 or top 3 finish in the championship." There are a lot of retrospects, though, as Alleric mentioned their season struggles. "I think the season could definitely have gone a bit better. If we didn't miss out on the first race and didn't have to retire at Imola, we would've most likely been leading the championship."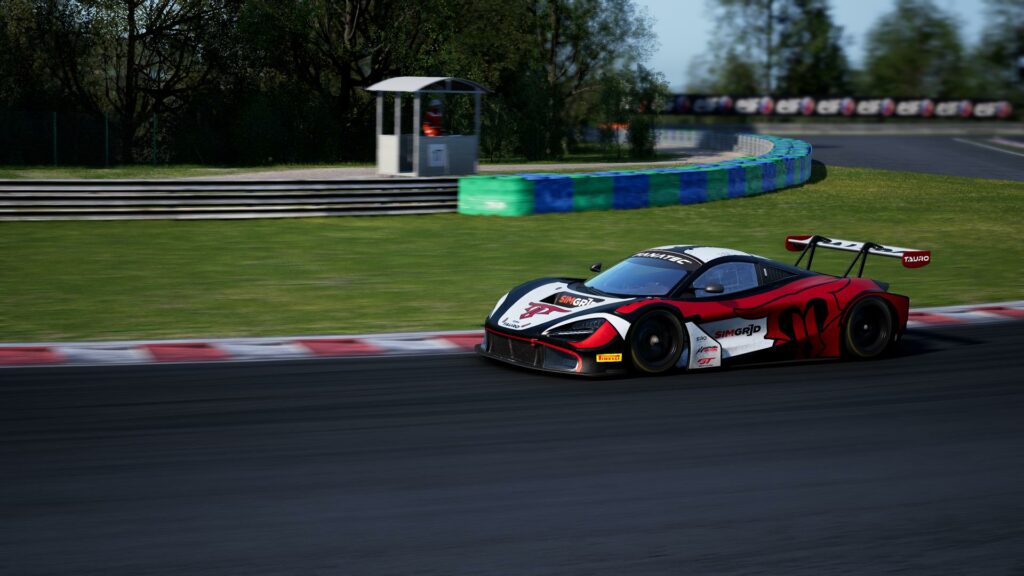 Félix Ruppert – Excel Racing by RennWelten #16
Excel Racing by RennWelten has had a fairytale run this season, according to Félix Ruppert. "Up until this point, it has been an unexpectedly good season, except for one race. We knew we would have a chance for some decent points, because of the success ballast system, but our expectations were still from what we have achieved so far… we more wanted to get into the top 10's and a top 10 in a championship was an absolute dream, but something we never believed would be possible, but to stand on P5 2 rounds from the season is very encouraging." He adds, "The journey was eventful for sure so far and we had up and downs, luckily more ups than downs, now it's about trying to keep this trend up and make the best out of the last 2 races."
Asked if they have scoped their competition this season, Félix had this to say. "I wouldn't say we made any new friendships along the way, but we know a lot of drivers in this series because we have faced them in many races across several championships. All I can say is that the respect for each other is huge which is awesome to see because you know you can trust them and have a good and fair fight." Additionally, Félix said their main rival this season is not only a team but the manufacturer itself. "Of course, it would be very flattering to end up being the best Ferrari in the championship with that many in the top split and the team preventing this from happening (at least for now) is H3 Racing. So, they are our benchmark and we are giving our absolute best to beat them."
Their season could've fared better. When asked about it, Félix said, "Of course it could have gone better, but also much worse. The race at Imola was a big disappointment, even considering that the Ferrari doesn't perform well there. But in the other 3 races, we pretty much maxed out the results with the pace we had, by keeping out of trouble, not getting any penalties be it in-game for track limits or from the stewards for causing a collision. So, we definitely can't complain about how the season has unfolded for us, and we are very much looking forward to the final races of the championship."
"I don't really see us fighting for the championship." Félix reiterates, "As I said before, we never thought we would be that far up the order anyway, so fighting for the championship just seems to be out of reach." "We are looking at the Ferrari constructors championship though," he quipped cheekily.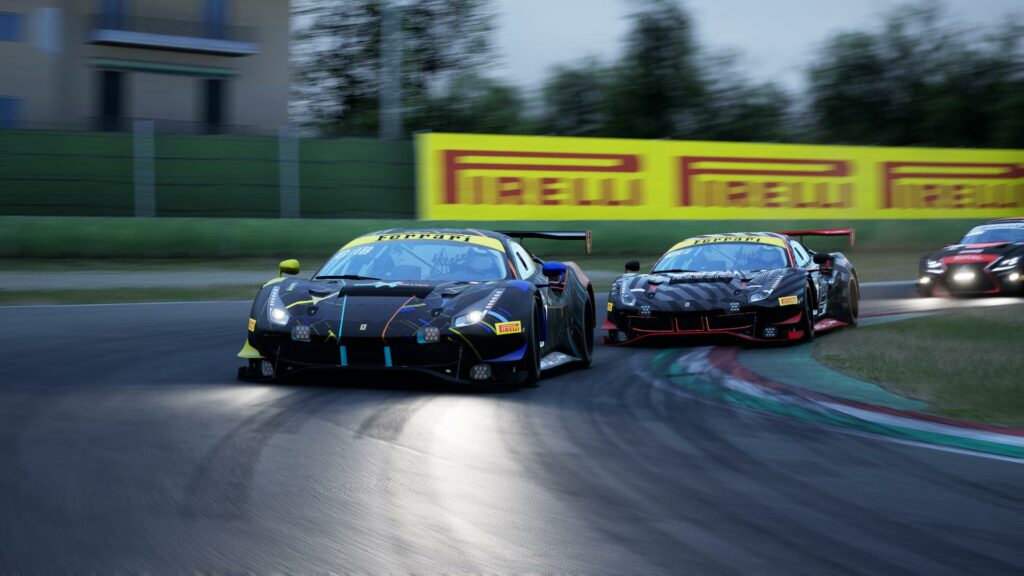 Jesse Kauppinen – Griphax Engineering BOIS #77
When asked about the current season, Jesse had only one word to say. "Rocky. Let's face it. The first half was bad for us in terms of results. The pace is there but we just gotta make it count. But if we put results aside I'd say that season has been very fun and we learned a lot." As newcomers to the championship, Griphax Engineering hasn't had much time forging alliances, or rivalries for that matter. "Me and Joonas joined Griphax Engineering about the same time as the season started, so from there I'd say yes. Some funny and helpful people there." As for the rivalries, he says, "Not yet, but our goal is to be the best and I'm sure that others will not make it easy for us."
The team has decided to stay low and gauge the other teams this season, given their debut entry. "Winning it [the championship] would be very hard at this point but if there is a chance we will try our best. Yes, it could have gone much better but same time much worse also. Good learning experience as we say." Well, we've certainly got our eyes on Griphax Engineering after this!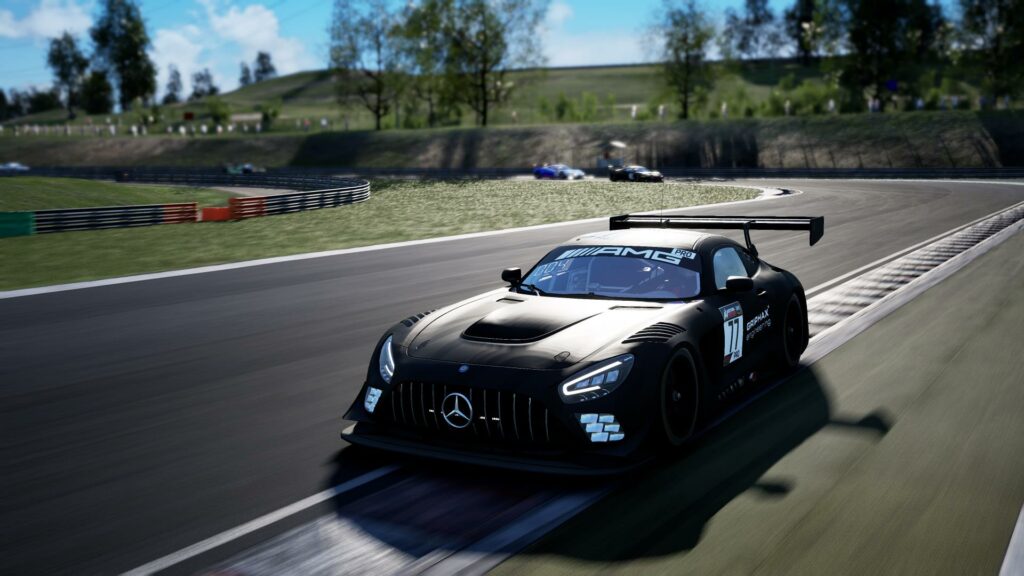 Nik Babin – Carbon Simsport #25
Last but not least, we headed over to Sim Grid regulars Carbon Simsport for a quick chat. Driver Nik Babin was busy describing the two sides of a coin. "This season is more like a rollercoaster for us. We have a very strong quali pace due to my teammate Michal Nowakowski. But in the race, every time something is happening. The funniest thing is that Michal and I got pretty opposite driving styles, but we have a common car setup, so it's always a compromise. I like the oversteer balance of the car, Michal understeer. He is mega fast on dry; my strongest side is rain."
Team chemistry makes the crux of Carbon Simsport. Nik says, "We have 2 teams in Split 1 from Carbon Simsport. Amazing guys to drive with." However, it seems that the blokes at Carbon Simsport are already at loggerheads with one particular driver. "There is a guy, Amir, he is fast but very aggressive. He often goes over the limit with his unpredictable behaviour and that can cause a big crash. And it happened with us and him at the Imola race. It was very disappointing."
When quizzed about their championship hopes, Nik answered, "Top 7 will be a good result for us. Currently, we are 11th but every race we get stronger so everything is possible. Yes, it [the season] could [be better]. It's racing, you fall and get up again that's how you get stronger, better, faster."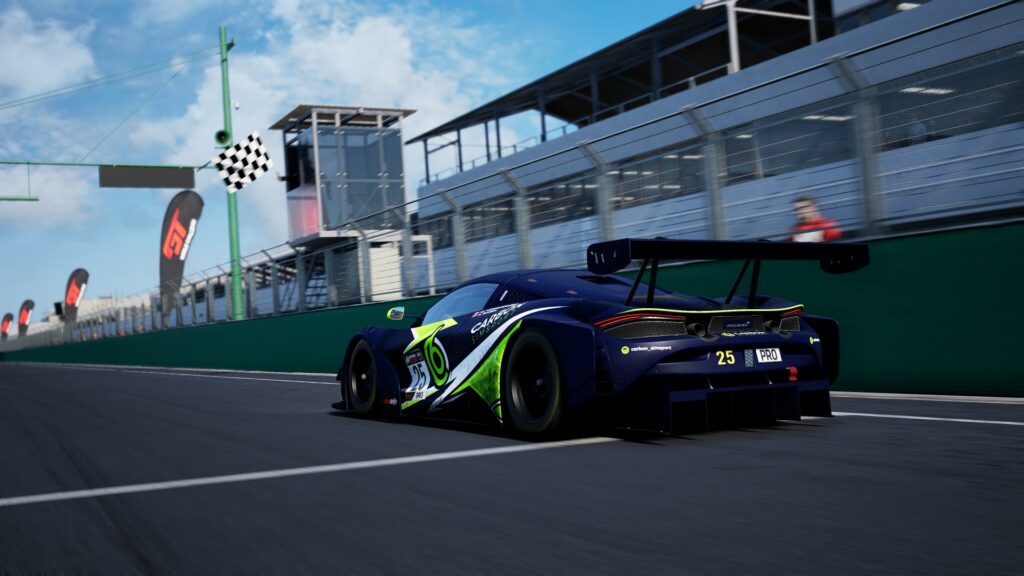 With two more races to go, the friction is only bound to increase with time. We head over to Zolder next for Round 5 before finishing the season at the fan-favourite Suzuka for Round 6. Get all the updates at The Sim Grid and follow the action live on The Sim Grid's YouTube Channel. Until next time!