The Sim Grid World Cup is a series truly like no other. Focusing on emulating the gruelling conditions of real-world endurance racing, it is a series which requires a huge amount of dedication and precision, finding hundredths of a second where others cannot.
After an incredibly popular Season 1, totalling over 100,000 views and bringing together some of Sim Racing's best Assetto Corsa Competizione players, we're pleased to announce that The Sim Grid World Cup will be coming back bigger than ever with a $20,000 prize pool.
The Format
Similar to Season 1, the format will feature a mixture of 12 and 24 Hour races across various circuits in Assetto Corsa Competizione. 2 Splits, allowing up to a maximum of 50 teams with 4 drivers in each team, will take part. Invitations will be sent to the top 15 finalists from Season 1, whilst also offering a range of Professional Esport teams and special guests additional entry to the series. This will ensure that the best of Sim Racing is given an opportunity to battle wheel to wheel.
Qualifying will be run similarly to Season 1, with each driver on the team required to set a number of laps on a selected qualifying track. From this, all the teams' drivers times will be averaged together and teams sorted based on their average time.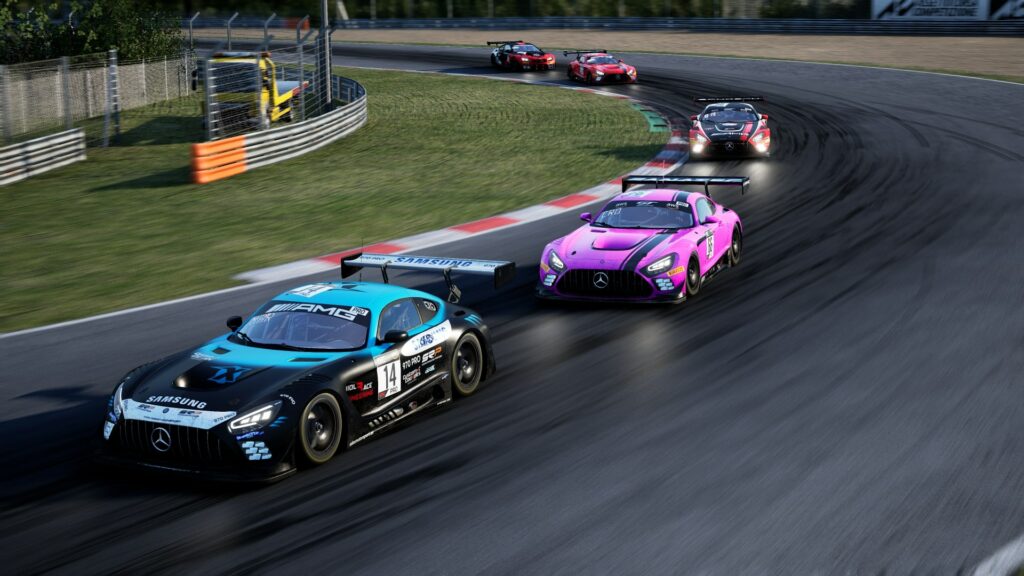 The Prizes
Season 1 saw a great variety of prizes into the series, incentivising people to push as hard as possible to be given bespoke prizes from Thrustmaster. As we enter Season 2, we've set out to have The World Cup be recognised as one of Sim Racing's key series. With $20,000 on offer to the participants, this means everyone in the top split has the chance to win a cash prize.
As we get closer to the start of the series, we can be certain there will be more prizes on offer from not only industry-leading hardware provider Thrustmaster, but a wide range of brands, so be sure to follow along closely to see what you can win! 
How to Follow & Be involved
If you want to get involved – be sure to check out The Sim Grid Website. Signups will be announced soon, alongside the series; calendar, Tracks and other key details.
If you believe your team will meet the prerequisite tier of being a professional organisation with notable results in Sim Racing, please contact Josh Martin with any evidence to be considered.
Similarly, if you wish to enquire more about series commercial partnerships and advertising opportunities, then we'd love to hear from you!