Queens' Design stole the show at Spa-Francorchamps in Pro and Silver class. Aenore Rose and April Carlsvard secured the class title by winning both races. In Am, it was Selene Witcher coming out victorious despite some scary moments through the race evening. The Belgian double header wrapped up Season 5 of More Female Racers powered by Mercedes-AMG.
Rose comes back on top
After winning 5 of the first 6 races, in round 4 Aenore Rose had to settle for a double P2 finish. With that result, Aloo Gobi kept title chances alive for the final showdown. A big challenge for sure, but one she was willing to take. In fact, Gobi went fastest in qualifying, securing pole position.
Aenore Rose started race 1 aggressively, trying to take the lead already in Eau Rouge. Gobi did a great job of keeping her behind for the first half of the race, but it was not enough. With 7 minutes left on the clock, Rose and Gobi banged tires going into the Bus Stop, with the latter forced to cut the chicane. Gobi kept the position, but not for long as she struggled coming out of Raidillon. Rose did not hesitate and completed the decisive move at Les Combes. Despite having the title almost in the bag, Rose did not relax at all in race 2 and for the second time in the evening took the flag in first and could finally start the celebrations.
After the race, the first words by the new Pro champion were for Gobi and their rivalry. "I think for half of the season Aloo has been faster than me, so I am really happy to take these two wins to get the title", Rose told SimGrid. "In the last two races we were also preparing for another championship in a different car, so that was challenging to say the least. But really proud to have done it and to end the year like this".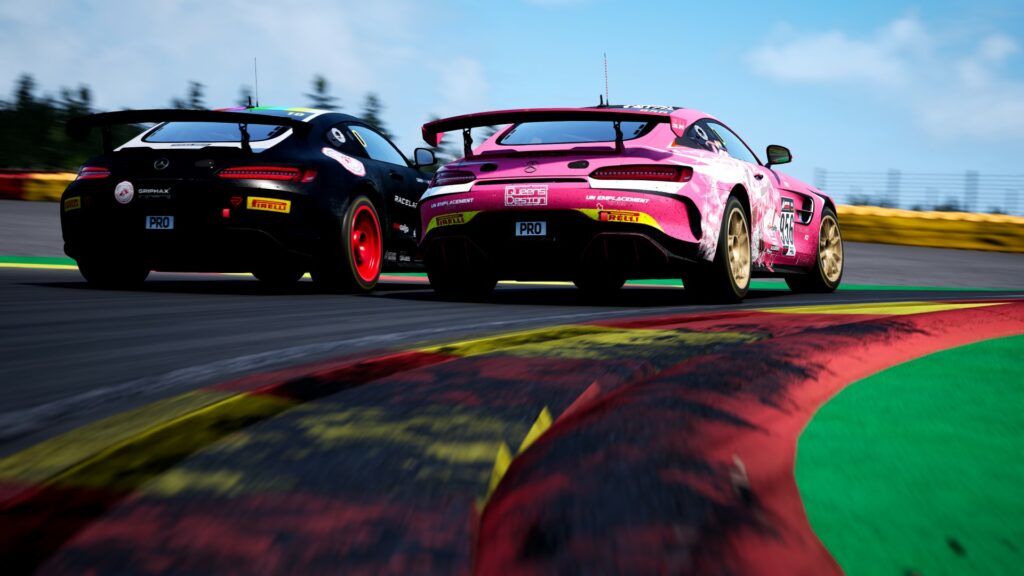 Carlsvard claims Silver title after winning an internal fight
Silver class was levelled in the first half of the season, but as the championship progressed, it was April Carlsvard gaining an important role in the script. Coming into Spa-Francorchamps as one of the title contenders, she made a statement in qualifying taking pole. Her chances to become champion became even more concrete when teammate and title rival Ruby Acosta made contact with Jenny Camugli in turn 1. Both cars lost a lot of time and Acosta received a 15-seconds penalty from Race Control too.
With Acosta forced at the back of the field, all eyes were on the leading trio formed by Carlsvard, Pope and Aeronwen, separated by less than two seconds. A tense battle, at the end of which Carlsvard finished first. A late move by Aeronwen on Pope moved her up in P2. In race 2 Acosta wasn't any luckier. Her comeback was cut short by an accident with Houffelaar, resulting in both cars reporting heavy damages.
With Aeronwen finding herself facing the wrong way in the early laps, Denise Pope and Azzy Iredale took respectively P2 and P3. But they could not stop April Carlsvard, who was finally crowned Silver champion after taking the win in the second race as well. A team success, as she stressed in the post-race interview. "One year ago I wouldn't have been able to do this, so I have definitely got to say 'thank you' to Queens' Design and especially Aenore Rose for all the support".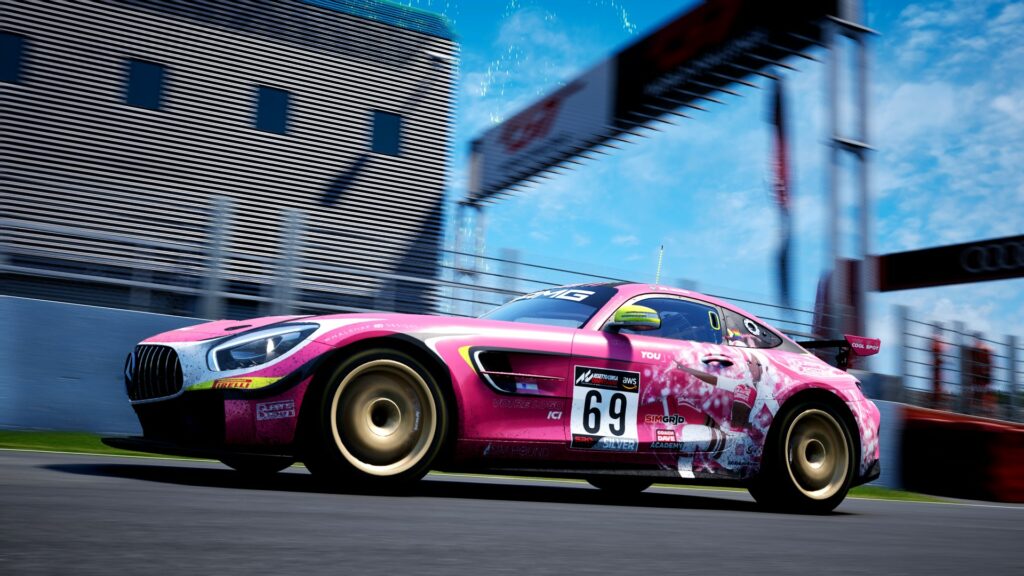 Witcher emerges from AM field after eventful season finale
Selene Witcher ends a tough racing evening with a smile. Despite collecting less than expected, in the end she claimed the Am class title and that is all that matters. After comfortably leading for the majority of race 1, a 10 seconds penalty moved her down to P2, ahead of Cosmo Marsh, but right behind Stryxnine Pulsatrix, who claimed the win.
Race 2 hasn't been any easier for Witcher. A contact on lap 1 at Les Combes sent her to the back of the field. A stressful situation that resulted in another mistake in the same corner a couple of laps later. Meanwhile, at the front of the field Aphelion, Pulsatrix and Marsh ended in this order separated by 1.2 seconds. Surprising, but not so much when we consider that this class had 8 different winners in the 10 races held.
Camoriano finished in fourth not far behind, while Witcher, who finally regained her cool, took P5 at the flag. A good enough result to claim the title. Witcher talked about the season and had to do a special dedication to her beloved late father. "I wasn't expecting to win this one, but this is dedicated to dad, Duncan Witcher".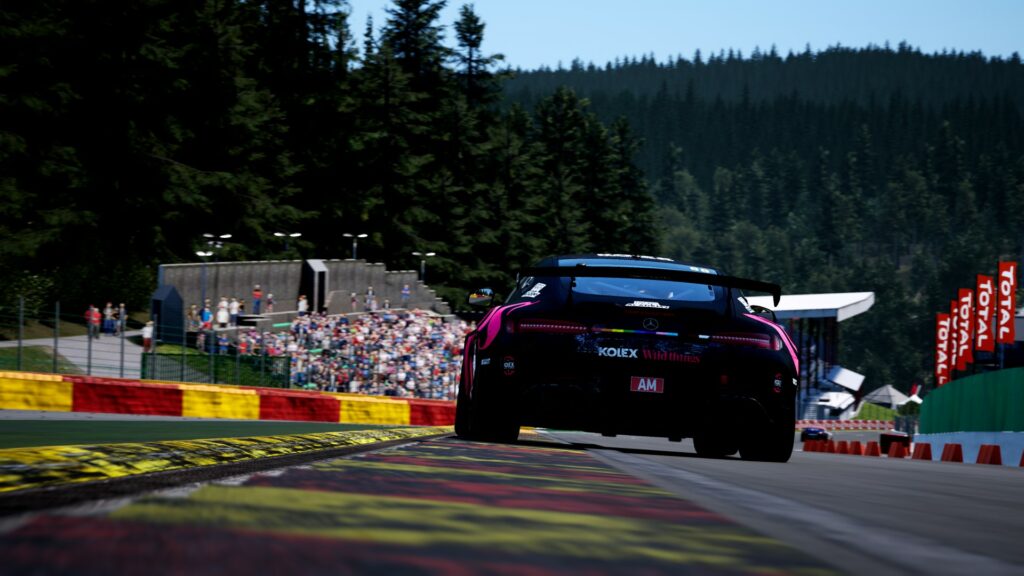 What's next?
Close fights both on track and in the standings, but most importantly more female racers having fun and consistently improving. MFR Season 5 has been a blast and we cannot wait for more! While it is still early to even think about a sixth edition, there is definitely room to see it becoming a thing. For now, we can only relive the past championship on the SimGrid YouTube channel.