Today, More Female Racers by Thrustmaster Rockets is back for Season 4! The field is bigger than the season before, and the drivers are ever more competitive. But, before we get started, we have taken some time to catch up with last season's Pro Class champions and runner up, as well as the Silver Class reigning champions.
How has More Female Racers evolved?
In season three of More Female Racers (MFR), we treated the grid to a spec series, as all the teams drove with the Lamborghini Super Trofeo. Season four of MFR is also a spec series, and this season it's with a challenging car, the Ferrari 488 GT3 EVO.
Just like last season, an expanding grid means more classes to accommodate more drivers, as there will be a Pro, Silver, Pro-Am, and AM class, giving drivers of all skill levels somewhere to be competitive. With the five pro teams only split by two-tenths of a second in pre-season qualifying, there's going to be some powerful competition.
There will be six events, all hosted at iconic tracks available in Assetto Corsa Competizione, but the sixth and final race will be held at a public voted track. You all can vote on the track that you want to see the more female racers series driving. The sixty-minute races will consist of three stints, with the drivers completing the qualifying, start, and final stint. It is promising to be a very interesting season. Let's catch up with our teams.
Griphax Engineering
Aloo Gobi, and her previous teammate Jens Kaiser, won the pro championship in season three. But now Aloo is driving with a new team, Griphax Engineering, and therefore a new co-driver in Harry Phillips.
When I asked how she would be going to deal with the pressure as a defending champion, she said "As a defending champion, I have the same problems as the other drivers. If we stick to our race planning and be well prepared on race day. I think we can perform on our best."
Aloo also said, " The Ferrari 488 Evo is nicely modelled [in the sim], I can feel the car bouncing, and I didn't have that with the McLaren. We are ready to give it all this season."
The car swap will certainly be a talking point tonight, but our reigning overall champions are ready to take on the challenge headfirst.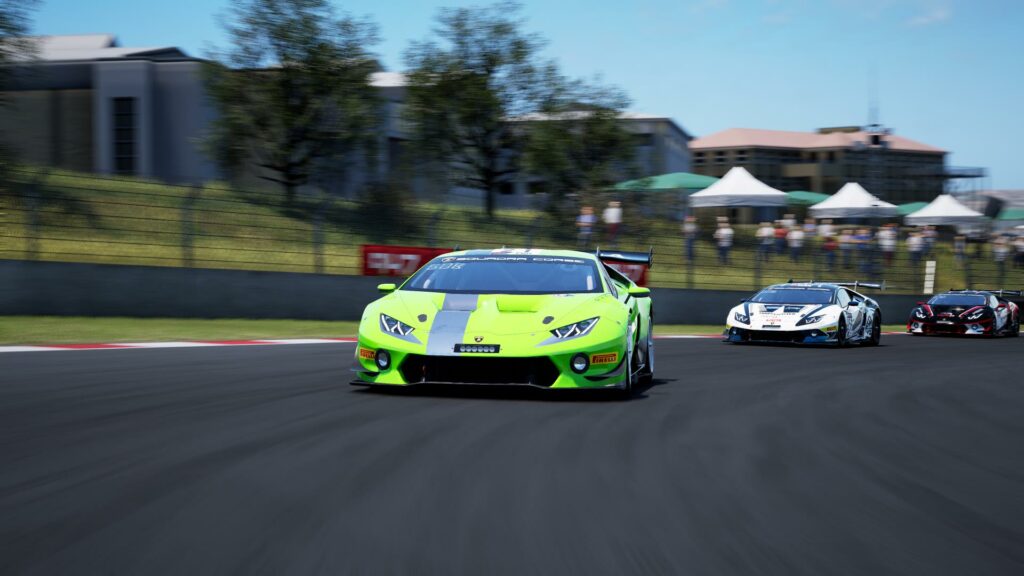 GTWR R8G Female Racing #1
Gobi and Kaiser had a strong season, but they didn't go without being challenged. GTWR R8G Female Racing 1 and Sara Dove were the team biting at the heels of them, and are also gearing up to take the fight to the top.
She drives this season together with Andrea Capoccia, which makes them a very strong team. When I asked her what her expectations are for season four, she said, " With three top-three finishes in the three seasons so far, I'm hoping that I can continue the good results, and with Andrea certainly being very speedy, hopefully, we can do even better this season. "
The pro split is very competitive – the qualifying event had only 0.2 between all the pro class female drivers. Sara Dove said, " I think this season is going to be very close, especially in the pro class but also overall. I'd say the qualifying event proved that it's going to be a great fight for everyone this season, and I hope it'll be fun to watch too. "
When I asked her how she is going to approach this season, she told us, " I'm going to approach each race with a good focus, always trying to do the absolute best I can. I made a few mistakes last season, so I'm going to work to step it up a level, and hopefully have clean races all the way, and if not I'll always be looking for a good recovery. "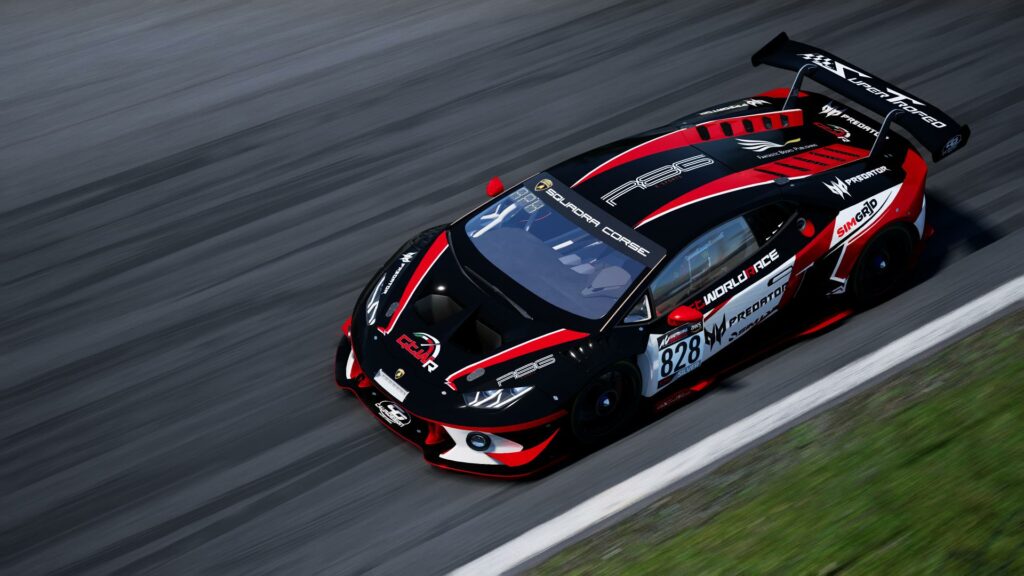 Wild things Racing – Epics.gg
Denise Pope and Rob Taplin won the silver championship in season 3, but this season, Denise drives as a co-driver for Sarah Moore in the Wild Things Racing – Epics.gg outfit. As class champions, there's always expectations on you, but, Denise isn't setting herself any just yet."Honestly, I think it's best to go into it without any expectations until we know which class we're going to be in and who we are going to be competing with. Having said that, I'm looking forward to driving with Sarah Moore this season. We've always had good races with each other in the past and seem to be fairly equal on pace, so I think we'll be a great team this season."
Now Denise is driving as a co-driver, I asked how she found it to get first the experience as the main driver, and now as a co-driver. She told us, " I did season 1 and 3 as the main driver and season 2 as a co-driver for a couple of races. I think it's a bit harder as a co-driver. There's a bit more pressure to not mess it up because you're supposed to be the experienced one, and also it's really hard to be racing directly with some of the really fast pro drivers."
This season we all drive with the Ferrari 488 GT3, and Denise is a fan. "I like the fact that everyone in the same car can show you where your strengths and weaknesses are as a driver. I found the ST last season to be tricky to drive on the limit, but the Ferrari is a little easier, and it seems well-balanced, so I'm looking forward to it a lot. Coming from someone who's driven the McLaren a lot, I'm quite pleased that it seems like a slightly safer car!"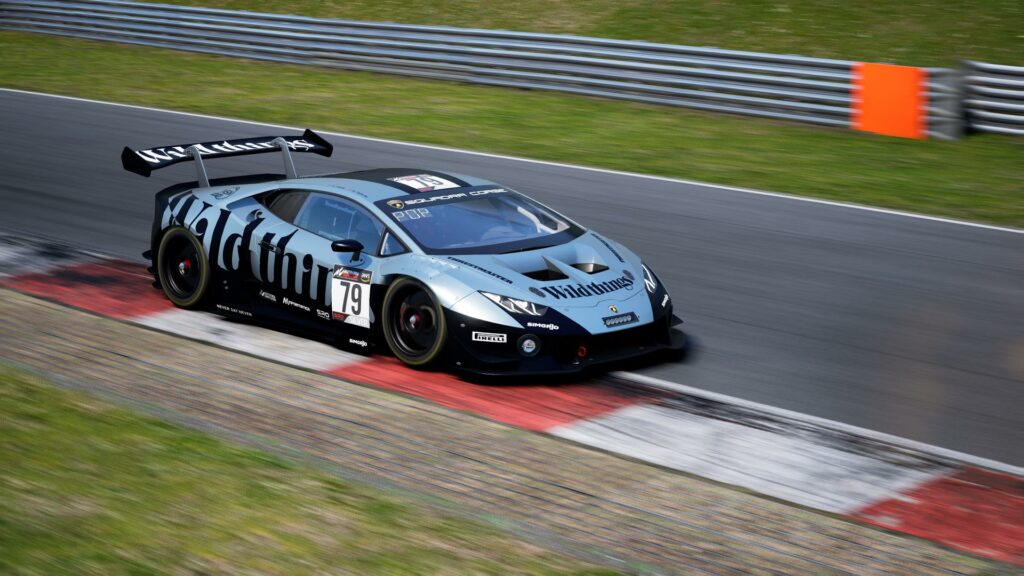 Why More Female Racers is so special
More Female Racers is a special spec series. It allows female drivers to join this sim racing world that we are all a part of, and to learn from co-drivers. It gives opportunities to drive in e-sports, and the grid is going to be very strong in every class. If you don't want to miss the action, tune in at 20:30 CEST for the sim grid live stream, for the first round of More Female Racers by Thrustmaster Rockets Season 4 Monza.