More Female Racers by Thrustmaster Rockets has seen yet another amazing season of action, with each championship sharing multiple contenders and going right down to the wire. There's been ups, downs and drama from start to end, but with our champions now crowned, let's see how they got there.
As we headed to Zolder for the first round of the new season, there was one key difference in play – the car. For season three, all drivers had to compete in the wonderful Lamborghini Super Trofeo, a difficult car at the best of times. It would pose a certain challenge to even the most experienced on the grid and play as a narrative through this and the early rounds.
Despite a mounting challenge towards the end of season two from Arnage Competition, Jean Alesi Esports Academy was hot out the gates. They took pole from Map1 Racing's Aloo Gobi by a tenth of a second and would go on to win, putting not a foot wrong all race long. Behind, there was action for the final podium spot, as Arnage Competition and GTWR R8G Female Racing #2 and #3 were fighting hard, with GTWR R8G Female Racing #3 coming out on top to start their season on a high.
In their mirrors, Silver Class was getting off to an explosive start, as NSN x Wild Things Racing drivers Denise Pope and Rob Taplin fought tooth and nail with Turn1 Diablo all race long. Pope and Taplin would come out on top, as reigning Silver champions Turn1 meets BSKIT fought through the field to third after a tough qualifying.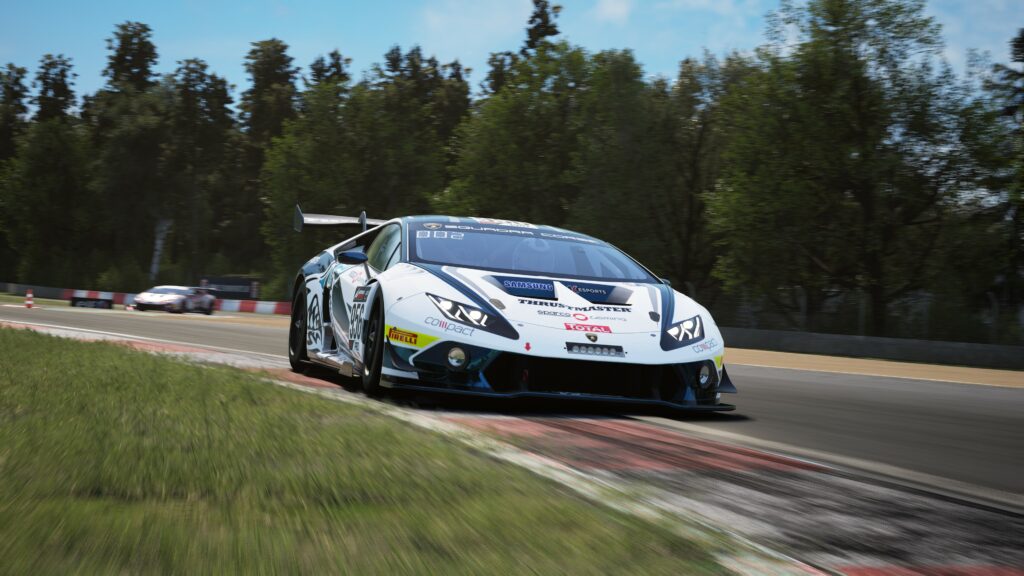 The Temple of Speed posed a very different challenge to the drivers, as compared to Zolder, the track was far more forgiving and generous when it came to overtaking. However, the car would yet again play a part for some of our big teams.
Monza saw a dramatic finish, as Arnage Competition beat Jean Alesi Esports Academy to victory after a post-race penalty dropped Jean Alesi Esports Academy from the lead, all the way to third. Prior, they had a storming race, but in the closing stages, a collision with a lapped car saw them hit with a 30-second penalty, and as Arnage Competition drivers Adam Pinczes and Timea Bencsik lay in wait behind, they would inherit victory.
Silver class was dramatic once again, as NSN x Wild Things Racing spun in the opening laps, dropping them all the way out of the points. However, an incredible comeback drive would follow, allowing them to retain the class championship lead as Turn1 Diablo finished eighth. The lead was hotly contested for, as GTWR R8G Female Racing #4 put on a brilliant drive from fifth in class to the victory.
A little further back, Pro-AM gave us a spicy battle for the win. After Team Cake Cupcakes drivers Sarah Fair and Seb Handler took victory at Zolder, they were looking to make it 2 for 2. After an intense race-long fight with TGN Ladies Racing and CMS Pro Blue, they battled right down to the wire, seeing the class lead change three times in the last lap, with Fair and Handler eventually coming out on top.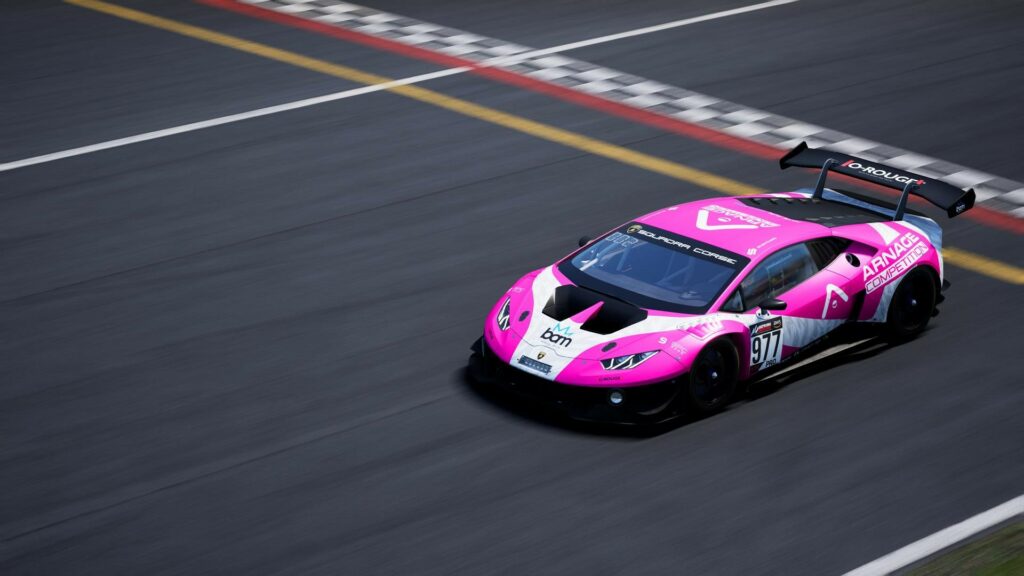 Spa is a favourite for many drivers up and down the grid due to its high-risk high-reward nature and speed corners. Areas like Eau Rouge and Blanchimont was especially a challenge in the Super Trofeo, claiming their fair share of victims, but were a fantastic location for drivers to show their skills.
Spa saw Arnage Competition take their second win in a row, as once more, the race fell apart for Jean Alesi Esports Academy. Despite a commanding first 40 minutes where they extended an untouchable lead, the track would bite, as the team slid off the road at Blanchimmont, handing Bencsik and Pinczes the win. This saw the Arnage duo take the championship lead by only a handful of points, and Map1 Racing close in on Jean Alesi Esports Academy after inheriting second place after an enthralling battle with Mia Swensen and Olaf Sawczuk from GTWR R8G Female Racing #2.
The Silver Class pendulum swung in favour of Denise Pope and Rob Taplin at Spa, after a last-lap battle with Turn 1 Diablo's Natalie Lee following a race of hurt for Turn1 meets BSKIT. The fight was race-wide, as NSN x Wild Things Racing looked to capitalise on an incident between Turn1 meets BSKIT and Turn1 Diablo – causing big championship implications.
AM Class saw a different winner at Spa, after the Team Cake Angel Cake pairing of Josie Austen and Rhydian Lloyd-Davies took victory at the past two races. Lyubov Ozeretskovskaya and Vladimir Ozeretskovskiy from LoveFortySix Team would break this run, driving a tidy race to their first win of the season.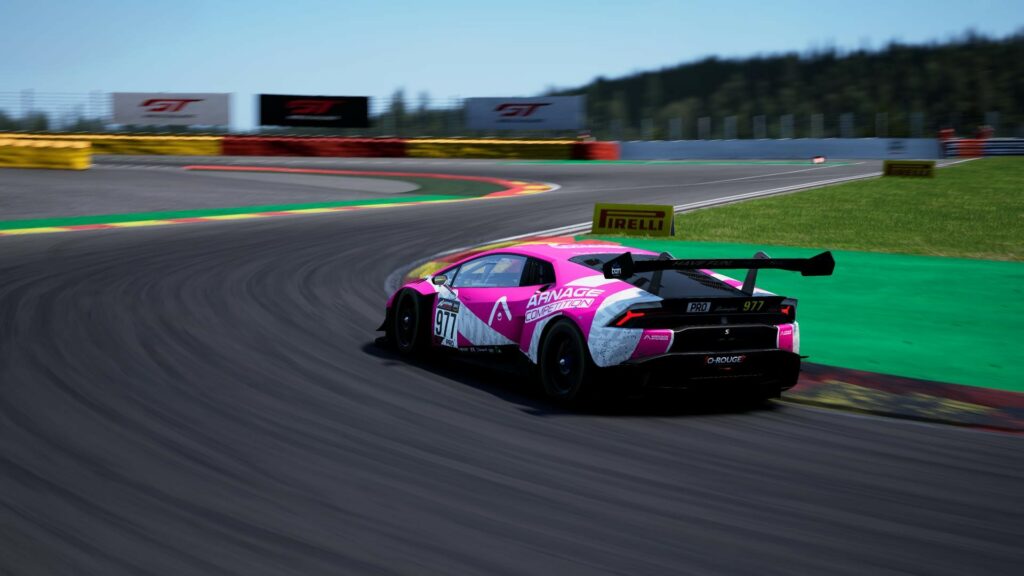 The legendary South African Kyalami Circuit would play host for the fourth round of the More Female Racers by Thrustmaster Rockets season. As we approached the business end of the championship, it was getting serious, and there was going to be yet another twist.
This time around, Aloo Gobi and Jens Kaiser emerged on top from Map1 Racing, despite Gobi being forced to drive solo. Arnage Competition had an uncharacteristically tough race, struggling to find pace and finishing outside the top ten. There would be a positive twist, though, as GTWR R8G Female Racing teammates Althea Boucq and Giorgio Simonini drove a clinical race to come from tenth to second place – their best finish of the season.
Silver Class saw a titanic battle between NSN x Wild Things Racing and a redemption seeking Turn1 meets BSKIT. Camugli was on pole, but an early charge from Pope saw her snatch the lead. However, a spin at The Crocodiles gave her and Rob Taplin work to do, but the deficit was soon irradicated after some great pace from them both throughout the first two stints. Turn1 meets BSKIT had been leading since but were being closed down. In the closing minutes, a move from Camuguli saw her go off track, handing Pope the victory – their hard work earlier in the race paying off. 
In Pro-AM, we saw our first different winner of the season. So far, the Team Cake Cupcakes power-duo of Sarah Fair and Seb Handler had a 100% victory rate, dominating each of the first rounds. However, that would change, as CMS Pro Purple took their turn at domination, putting on a great performance to fight amongst Pro and Silver class runners, taking their first victory of the season.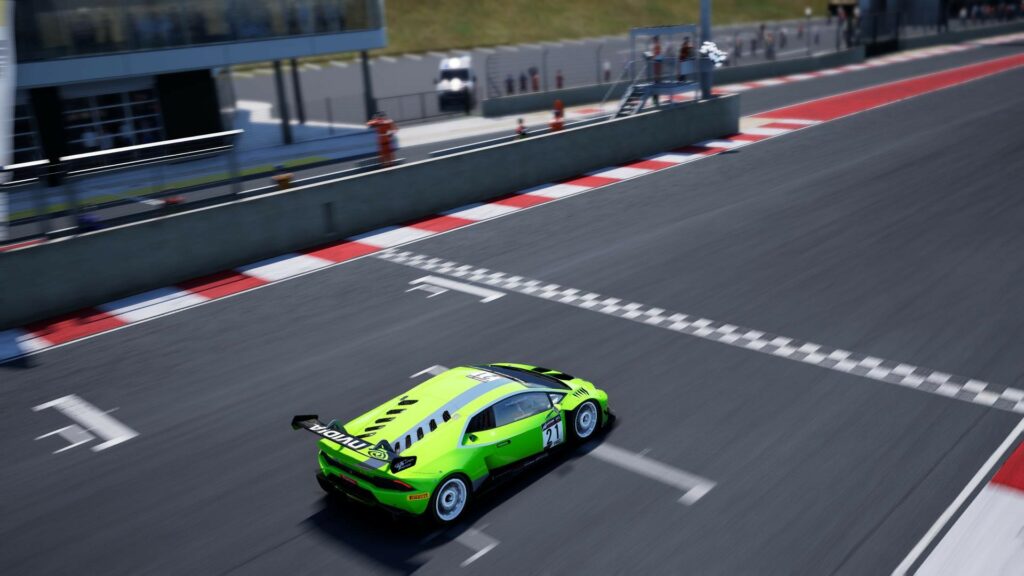 The classic British circuit that is Brands Hatch would be the final set-in-stone round of the season, as the final race would be held at a publically voted track two weeks later. This would mean that these 60-minutes would be crucial to securing points, as the next round would be a tough one for the teams due to less practice than usual.
Brands Hatch would be crucial for Arnage Competition if they wanted to bounce back from a tough race at Kyalami to take the fight to now championship-leading Map1 Racing. However, they would fall short, as Map1 Racing's Aloo Gobi and Jens Kaiser bounded to victory after taking pole from GTWR R8G Female Racing #2. Behind them, Arnage Competition struggled again, spinning on their own at Druids, hurting their chances of pipping Map1 to victory and majorly denting their championship campaign.
Turn 1 meets BSKIT took their first win of the Silver class season, after a mixed-up grid and a dramatic race, they took full advantage. Originally though, they trailed Turn 1 Diablo, but a spin for Natalie Lee allowed Jenny Camugli to make her way through. NSN x Wild Things Racing had a tough race though, as their championship lead took a hit.
AM class saw pure heartbreak, as Team Cake Angel Cake's Josie Austen ran out of fuel just half a lap from the end of the race after convincingly outpacing their rivals. MIA eSport would inherit the lead, and continue the ups and downs of the AM season.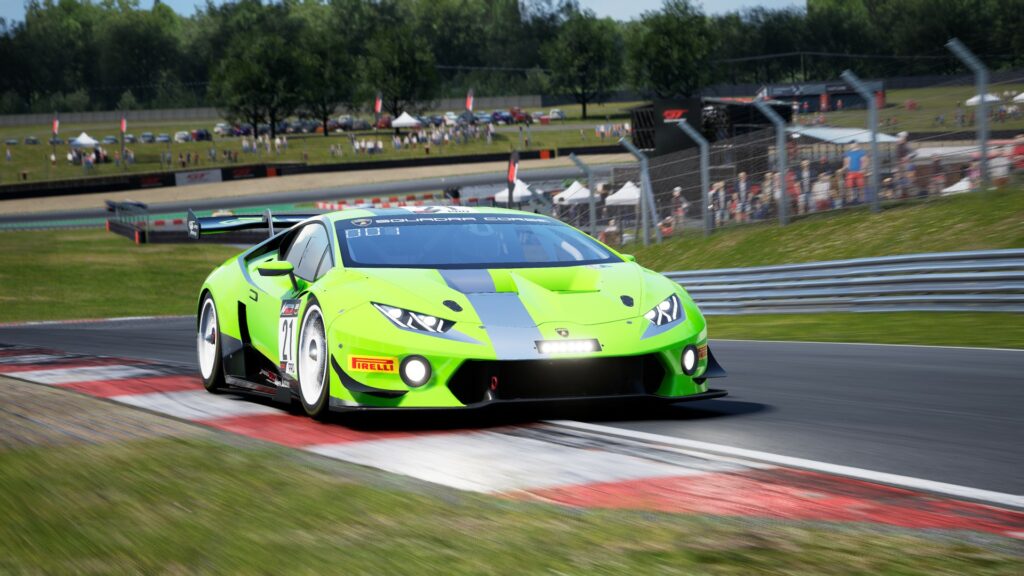 To round out the season, the track was up to the public. Out of the three tracks on offer, Nurburgring would be the most popular, so it was time for the final in the Eifel.
Map1 Racing looked to secure their championship after Arnage Competition's campaign had slowly unravelled, despite their strong start to the season. Gobi took pole, and a spin on lap one for Arnage Competition would destroy their hopes of championship redemption. However, Map1 didn't have it easy, as Sara Dove from GTWR R8G Female Racing #2 would be hot on their heels, leading for a portion of the race. This battle wouldn't end well, as Map1 collided with the GTWR team, getting them a 15-second time penalty, but Arnage couldn't capitalise. It was smiles all round at Nurburgring, as despite this, Map1 Racing were crowned champions, and an opportunistic GTWR R8G Female Racing #1 team had picked up the pieces of the front-runners' drama, taking their singular win of the season.
Silver Class would end the way it started – an NSN x Wild Things Racing victory. They got the championship, but the race win went to GTWR R8G Female Racing #6, as they fought past Pope and Lee in the NSN and Turn1 Diablo cars respectively. It wouldn't matter though, as the consistency from Pope and Taplin across the season would leave them with a big enough gap so safely leave with the championship honours.
Team Cake Cupcakes would take Pro-AM victory, despite a tough race seeing their rivals take the podium places. Their early championship dominance was enough to keep the lead, giving them the Pro-AM championship honours. AM class was also decided at this round, as Josie Austen and Rhydian Lloyd-Davies of Team Cake Angel Cake won their class championship.