The Coach Dave Time Attack has quickly become a favourite amongst drivers are spectators alike, as 3 weeks of hotlapping all comes down to the evening finale. It's all about going as fast as you can, no tyre saving, no fuel saving, just extracting everything you can from the car underneath you. After a dramatic finale in Season 1 and extra prizes on the line, Season 2's climax was no less enthralling.
What's it all about?
The Coach Dave Time Attack is something a bit different in the Sim Racing scene, leaving the long runs behind for a few weeks of flat-out hotlapping. There's nothing quite like pushing to the limit, which is exactly what the series puts at the forefront.
In the lead-up to the finale, the Coach Dave Time Attack took drivers across a 3-week shootout, with each one kicking off at a different circuit. All the way back at the start of June, we headed to the Nurburgring, before flying to Spa and then Kyalami; three pretty infamous circuits that are fantastic for on-the-limit action.
So, what is everyone aiming for? It's the top 10! Each week, the top ten drivers will be taken and qualify for the finale, however, we don't leave it at that. The person between P11 and P20 with the least laps ticked up will be entered as a Wildcard – over the three weeks that will mass to 33 contestants! So with 3 weeks on the line, we headed to Donington Park, selected by our founder David Perel after being put into the top 2 via a public vote.
The reigning champion tops Qualifying 1
Daire McCormack, Williams Esports driver and Coach Dave Time Attack Season 1 Champion, hit the ground running, coming home an impressive P1 at the end of Q1. It was a session somewhat reminiscent of the first season of the series, as Luke Whitehead was the man pulling up alongside the Irishman. However, there were more stories than that coming out of the evening's first session.
With 33 cars taking to a relatively short Donington Park circuit, traffic had the chance of becoming a real issue for everyone out on track. With Q1 being just 15 minutes long, there wasn't time to be messing around losing laps to blue flags, precision was paramount.
Whilst some struggled in that department, Balance of Performance also played a huge part in the session as it developed. It became scarily clear that the Porsche 991 II GT3 R, which you can buy setups for right now, was the car to beat, as the top 6 consisted solely of Porsches. It would be the BMW M4 GT3 that was close behind though – the only other car that would make it into Superpole. As we ironed out the track extending violations on the exit of the final corner which was providing some unfair advantages, the refinement began, as the top 20 progressed into Q2.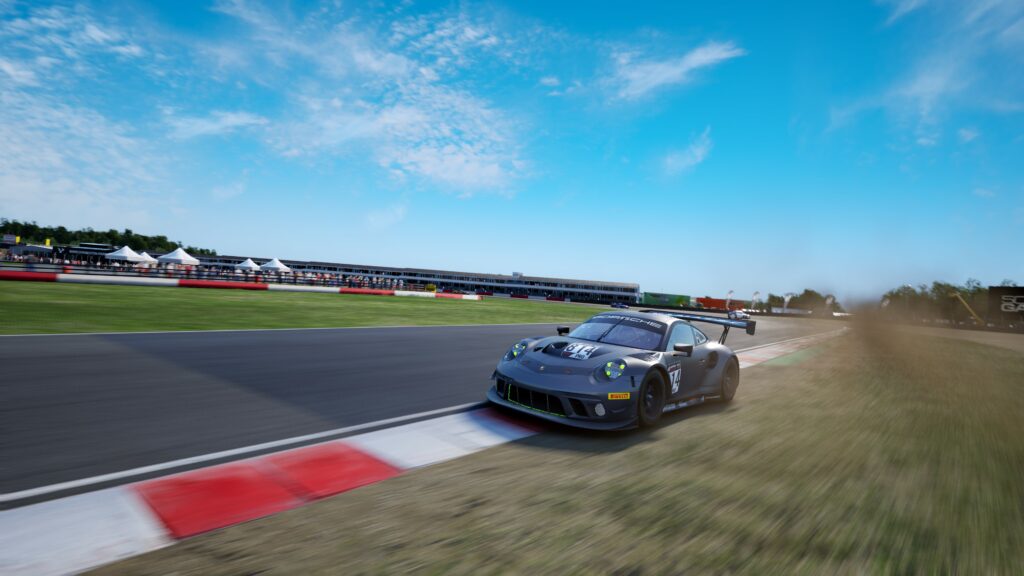 Fiala challenges McCormack as we lose big names
With Qualifying 2 being just a 10-minute session, the rush was well and truly underway. Banker laps became especially important, but keeping your cool was just as crucial – with so little time on the clock you can't afford to sit back and reset after an error. Bear in mind only the top 10 would advance to Q3.
It was the minuscule gaps that really stunned as the session came to a close – McCormack led Vojtech Fiala by just 0.007 as Whitehead laid in the shadows, just 0.033 further back. This was a testament to how competitive the pack was, as Whitehead only dragged himself to P3 right at the end.
There were more shocks though as we sliced away the latter 10 drivers, as McCormack's Williams Esports teammate, Tinko van der Velde, saw himself go wide at the Fogarty Esses and crash out of the Coach Dave Time Attack by just 0.005s. There were further big players out too; SimGrid x VCO World Cup star Dominik Blajer was eliminated in P16, as well as Giannis Chourdakis who was at the helm of the TF Racing Audi at the Nurburgring 1000 found himself just P17.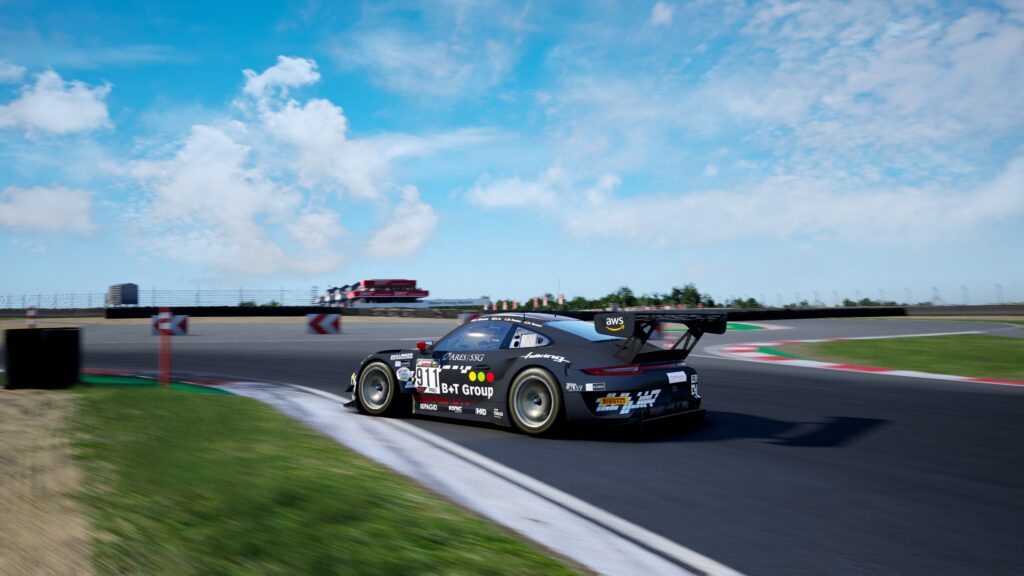 Tinko van der Velde joins us for an interview
One of the names we weren't expecting to see out of qualifying at a relatively early stage was certainly this man, Tinko van der Velde.
He told us, "Unfortunately Donington is a track where I'm not really strong" further adding, "I'm not really a Porsche driver" – those two factors in combination really hampered his chances. As someone who excels in the Bentley Continental GT3 in various series' here at SimGrid, the Porsche is a wildly different car to deal with. Although, making it to Q2 certainly isn't an easy feat.
Fiala leads as Stapleford is robbed of Superpole
It all came down to Q3 in deciding who would advance to Superpole – just the top 5 drivers would be going through to the next session. That figure is, however, 2 higher than Season 1, and for one driver in particular, that rule change really made his evening.
So with the sessions still getting shorter, the 10 drivers took to the circuit for an 8-minute shootout. At the end of the first runs, it was McCormack who led the pack, as he had Erik Del Fante and other BMW driver, Isaac Price, in his mirrors. That order would flip by the end though, as Fiala, looking like the dark horse in the session, ultimately topped the timings by just half of a tenth.
It was a heartbreaking end to the session for BMW G2 Esports driver Robbie Stapleford though, as he looked to battle it out with Luke Whitehead for that final spot in Superpole. He was up on the time he needed to beat until he dramatically ran out of fuel coming out of the final corner. Of all the ways to see yourself knocked out the Coach Dave Time Attack, that's got to be up there as one of the worst.
So as the session closed, these were the drivers heading into Superpole:
P1 – Vojtech Fiala
P2 – Daire McCormack (+0.058)
P3 – Erik Del Fante (+0.220)
P4 – Isaac Price (+0.238)
P5 – Luke Whitehead (+0.278)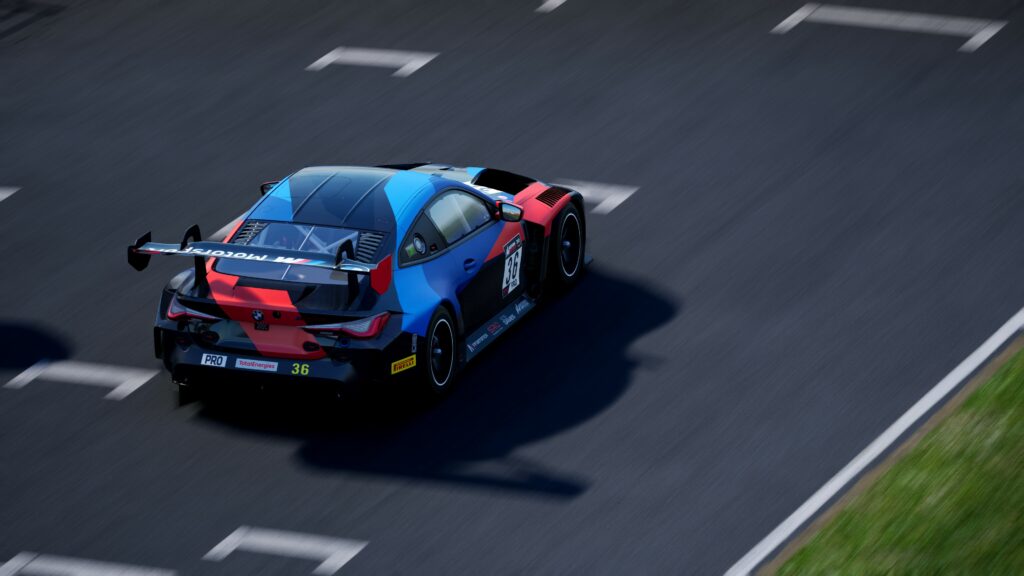 Catching up with Robbie Stapleford
As we mentioned, Stapleford went out of the session in arguably the worst way possible, faltering right at the very end. He talked us through the rollercoaster of emotions that was that final lap.
"I was coming out the final corner like 'yes I've done it', then the fuel went and I was like 'Oh my God!'". He needed literal fractions of a litre more to get into Superpole, but it just wasn't meant to be. Despite that though, he held his head high, keeping rather upbeat considering what had just happened to him out on track, saying that the season had been "really enjoyable" to partake in.
One session decides it all
So with Qualifying 1, 2 and 3 all done and dusted, it was time for Superpole. To add yet more pressure to the final laps, remember those prizes we mentioned earlier? First place will earn themselves a whopping $700, with second and third place earning $200 and $100 respectively. The pressure was really on now, the drivers going out in reverse order for the first runs, meaning it was Whitehead up first and Fiala the final one to take the flag.
Banker laps give early indications
The rules have changed for this season, allowing each driver a banker lap as well as that final all-important push lap. This would mean that the drivers should be a little more comfortable in their cars, giving us the closest possible shootout we could get.
So after that first mini-round of laps, McCormack was the one on top, sitting 0.187 seconds ahead of Isaac Price, the Porsche driver not too far ahead of BMW man. Interestingly though it was Fiala who invalidated his lap time, despite trading lap times back and forth with McCormack all evening long.
The all-important final runs
With the final laps upon us, Whitehead would once again be first up, making no such errors like he did on his banker lap, shooting up into the lead by over a tenth and a half. The wait for him would be excruciating – all he could was watch from then on.
There would be very few improvements though come the last laps, as Price and Del Fante barely made up time. More shockingly though, McCormack's time wouldn't be enough to pip Whitehead, his lap just a bit too scruffy as he tried to extract every last thousandth out of his Porsche. Donington isn't kind too those over the limit.
So it would be all eyes of Vojtech Fiala, the Czech driver the last of the 5 competitors to take the flag. Following his earlier invalidation, would the pressure get to him again? Well, it certainly didn't, but still even he didn't have enough to beat Whitehead's earlier time! In fact, he would slot in P3, over a tenth behind McCormack, making Luke Whitehead our Season 2 champion!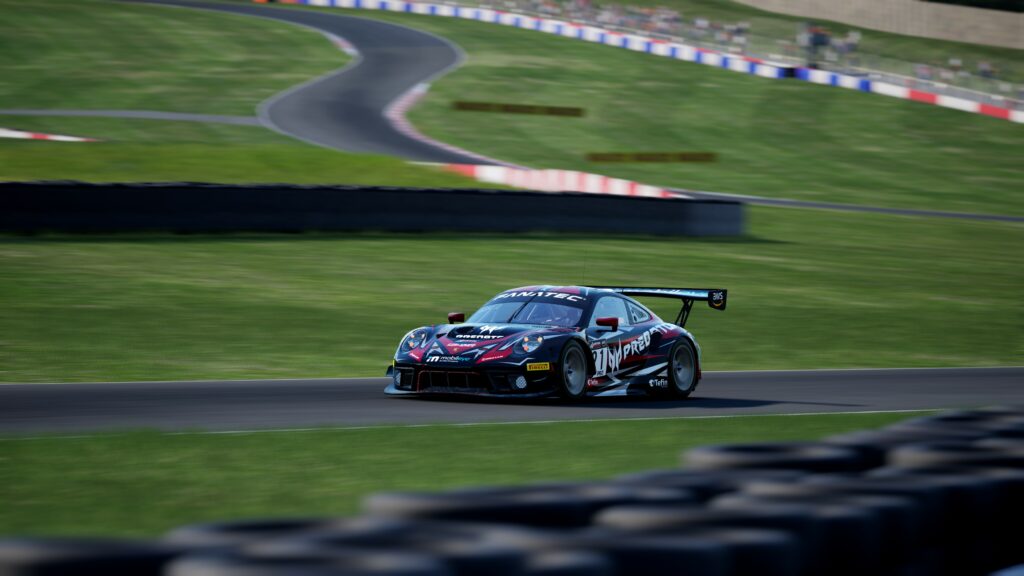 Chatting to Whitehead and Fiala
It was a wild ride throughout the Coach Dave Time Attack and at the end a rather antagonising one for Luke Whitehead, as he sat there just watching and praying that his lap would stand, after being first to complete his run.
He bounced into the commentary booth, saying "I'm speechless, I honestly can't believe it!". He would add, "I was a little bit nervous because I absolutely scuffed my lap in turn 1 [on the first lap]", but he bounced back, making it really count when it mattered. "I'm over the moon to get one over on Daire!".
For Fiala, he said, "I had the pace, the pace was there, but the first lap I invalidated and then the chicane got me again. I think I had another 4 tenths in that lap… but I think we all did". Racing can be unforgiving, but like McCormack and of course Whitehead, Fiala did an incredible job, especially considering it was his "first ever" competition.
And there we have it, another season of the Coach Dave Time Attack is complete!