Last Thursday, The SimGrid's first-ever single-circuit championship came to a close. The Kyalami Series offered five spectacular races around South Africa's most historic race track, and along with it, an engaging title battle between Félix Ruppert and Kristiyan Lozanov.
Following a dramatic final race, we caught up with the main protagonists to discuss what it was like.
Reegan Mitchell – #69 Honda NSX Evo
Throughout the Kyalami Series, Reegan Mitchell always looked quick, but heading into the final round, that first race victory of the campaign remained elusive. So, it was perhaps a surprise to see the Brit gamble on one of ACC's lesser-used cars – the Honda NSX Evo – for this all-important final event.
"As it comes as standard in ACC I'm not well suited to the NSX at all," he revealed. "All the speed came from having a good setup that was quite different from the defaults that are available. With the right setup, the car changes from being quite a handful to driving almost on rails. I have to thank the guys at Simsport Racing for supplying me with the setup I used."
Plus, Mitchell feels particularly at home on the Kyalami circuit, and that sense of familiarity was clear to see as soon as the race began. In the early stages, he led the field away from pole position, and despite briefly losing out to Alexander Novikov, regained the lead on lap thirteen. From then on, it appeared as though victory would surely be Mitchell's, but sadly it all went awry during the pit-stop phase.
"My pitstop was always going to be longer than those of the other two podium finishers due to the fact I had to take more fuel," he said. "But I built a gap to counter this.
"Unfortunately on my out-lap I found myself behind a lapped car which defended rather heavily against me for almost half of the lap.
"In the end, I lost just enough time to come out right behind [Félix] Ruppert. I can't say for sure whether I would have won the race had I come out ahead of him, but it would have been close."
As Mitchell alluded to there, that first race victory of his Kyalami Series campaign would once again slip away. But despite that, he remains positive about the form he displayed during the tournament and is keen to do better during his next SimGrid outing.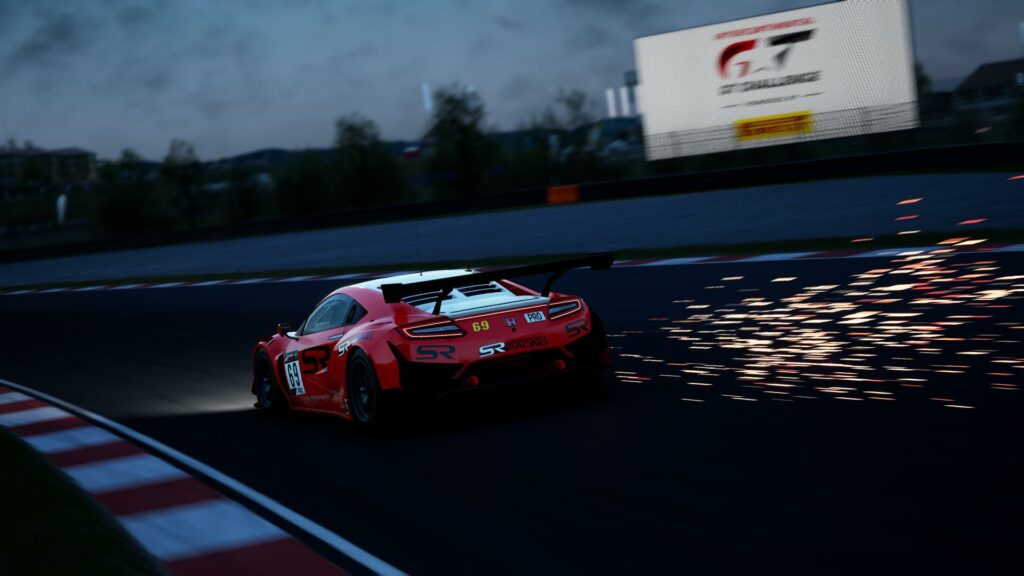 Alexander Novikov – #369 Bentley Continental GT3 2018
One man's misfortune is often another man's gain, and on this occasion, it was Alexander Novikov who profited from Reegan Mitchell's mishaps.
After qualifying on the second row of the grid, Novikov made an electric start and dived past almost everyone around the outside of turn one. That brave move was far from planned, however, as the Russian goes on to explain.
"Yeah that start was rather good," he said. "It definitely happened accidentally!
"At one point I thought I out-braked myself and [would lose] some positions, but at the exit I realised that it's quite the opposite. I think the good warm-up lap came in handy."
In fact, Novikov's start was so good that he actually led the race for about ten laps in the early stages. However, an error at Barbeque bend handed the lead back to Mitchell.
Once the race settled down, Novikov found himself in second place, with the championship points leader Félix Ruppert latched onto his back bumper. Understandably, this was a high-pressure scenario for Novikov, and it didn't help that his Continental was running a very twitchy setup.
"[The] Bentley is very good around Kyalami, but to make it turn requires a very "on the nose" setup," he explained. "So there was always a risk of losing it at the corner entry, especially in the first sector.
"That's what happened when I made a mistake and lost first place to Mitchell. And the tyre wear on the rear didn't exactly help the situation."
Nevertheless, fate would favour Novikov during the closing minutes of the race, as he pulled off a brilliant overcut strategy to take the win away from Mitchell.
"I knew from the start that I will do exactly that," he explained. "Full tank, go as long as possible, and then quickly "splash and dash" to the line.
"When I saw Mitchell pitting, I realised that I can actually win this race if I don't make any mistakes. And Mitchell being in the traffic after his pit stop played a big part in that too."
With that, Novikov took the chequered flag for his own first victory of the season and placed fourth in the overall standings as a result.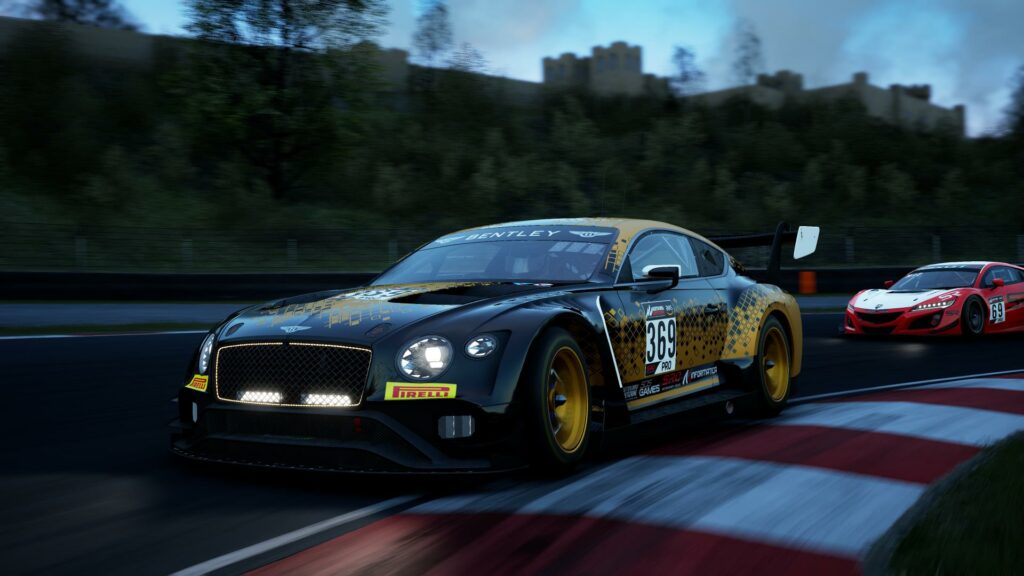 Kristiyan Lozanov – #545 Bentley Continental GT3 2018
Although the battle for victory was certainly an intriguing one, all eyes were on the wider picture in this race. Being the championship finale, this was the title-deciding round, and Kristiyan Lozanov was one of the drivers who could claim victory. But, as the second-placed man in the standings, he would have to do plenty of chasing to overhaul his rival.
Lozanov's start to the event wasn't ideal, however, as he ended up qualifying directly behind Félix Ruppert's Aston Martin. That said, the Bulgarian had a plan to make amends once the race began.
"Yes, heading into the final my focus was on Félix Ruppert," he said. "After qualifying behind him, my foremost goal was to get a good start. Then if I couldn't overtake him right away, I would have tried to do so by spending less time in the pit, because [the] Bentley is really fuel-efficient."
Unfortunately, he wouldn't get the chance to see how that strategy would pan out. With Ruppert disappearing up the road, Lozanov was keen to get past Josh Inman quickly, and as a result, contact was made through The Crocodiles sequence.
This dropped Lozanov back to ninth position and then in the midst of the dangerous midfield, he got tangled up in somebody else's incident.
Nevertheless, Lozanov refused to throw in the towel and kept going in order to recover as much time as possible.
"I knew I had good pace, so I kept pushing [and] trying to get the best from the race," he explained.
"I really enjoyed the battle and the overtake on Carlo Barberi round the outside of turn 6!"
Indeed, Lozanov engaged in some thrilling overtakes on his charge back up the order. The highlight of which was probably that move on Barberi for fourteenth position. After hanging on around the outside of Sunset bend, Lozanov was placed perfectly to capitalise on the inside line for the following Clubhouse corner.
At the end of the race, he had done enough to reclaim tenth position: A valiant effort, but ultimately, it wasn't enough to claim that championship victory.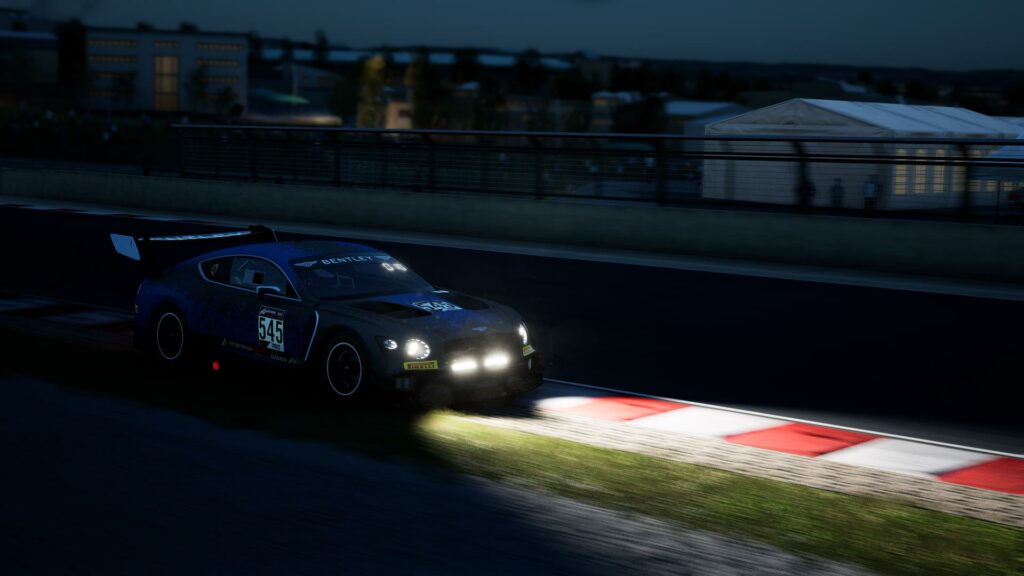 Félix Ruppert – #71 Aston Martin AMR V8 Vantage
Instead, the Kyalami Series crown would go to Félix Ruppert. With a handy points lead, the championship was realistically always his to lose. For some drivers, that can come with an added sense of pressure, but not for Ruppert.
"I wouldn't say [I felt the pressure], because second place was already secured in the championship," he explained. "Having had more than a 50 points gap from third place ahead of the season finale meant I couldn't finish lower than second, which I would have been satisfied with as well.
"But obviously, when being in this position going into the final round, you want to take home the championship and I was more eager to take it."
As the race panned out, neither Ruppert nor his Aston Martin ever really put a foot wrong, and as he goes on to explain, picking the Vantage was an easy decision to make.
"Obviously, the Aston Martin is one of the cars I am feeling the most comfortable within ACC. Nevertheless, before regretting my choice, I tested four or five cars, only to be acknowledged that the Aston Martin would indeed be the car I would perform best in.
"I could also take advantage of the fact that I have done a 24-hour race in the Aston Martin around Kyalami in the past, so I knew about its strengths and weaknesses. The strengths are very predominant, but the bad acceleration out of slow corners is the main negative characteristic [that] was causing me some issues for this race."
That poor acceleration meant that Ruppert wasn't quite able to pass Novikov on track, but after picking up second place through Mitchell's post-pit misfortune, Ruppert came across the finish line with more than enough points to claim the overall championship victory.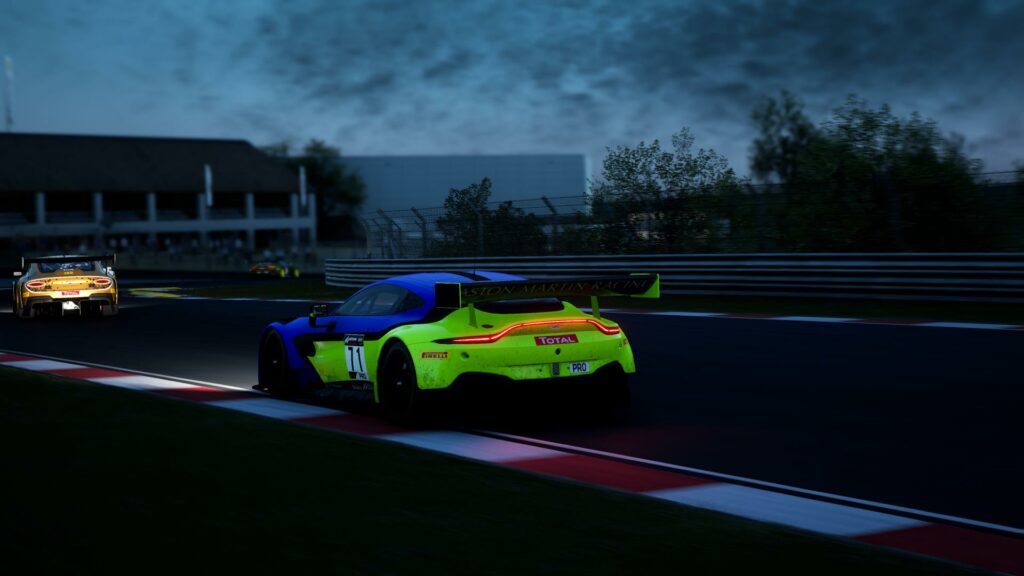 So, with Kyalami done and dusted, Bathurst is the place that Ruppert says he would like to defend his single-circuit title. To find out whether The SimGrid will return with another championship like this in the future, keep an eye on our Announcements page!