Today we are proud to announce our new profile page and grid feed features on SimGrid! Gone are the boring driver profiles of before and arriving is a brand new design which holds actual *useful information AND it's good look at 😎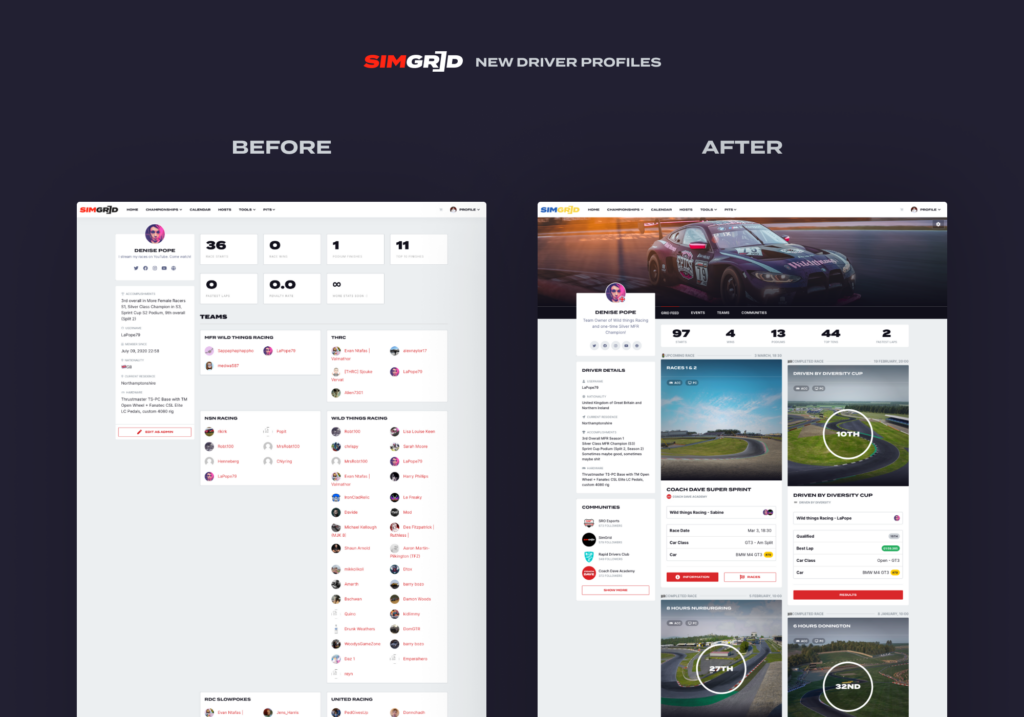 The biggest change is a new Grid Feed which introduces a timeline of your upcoming events, completed races, qualifying results and championship finishes. Check out Denise Pope's profile as an example.
Each card listed in your Grid Feed gives you and your profile visitors enough information to know where you where and how you performed, along with an easy way to click through to view the full results from the event.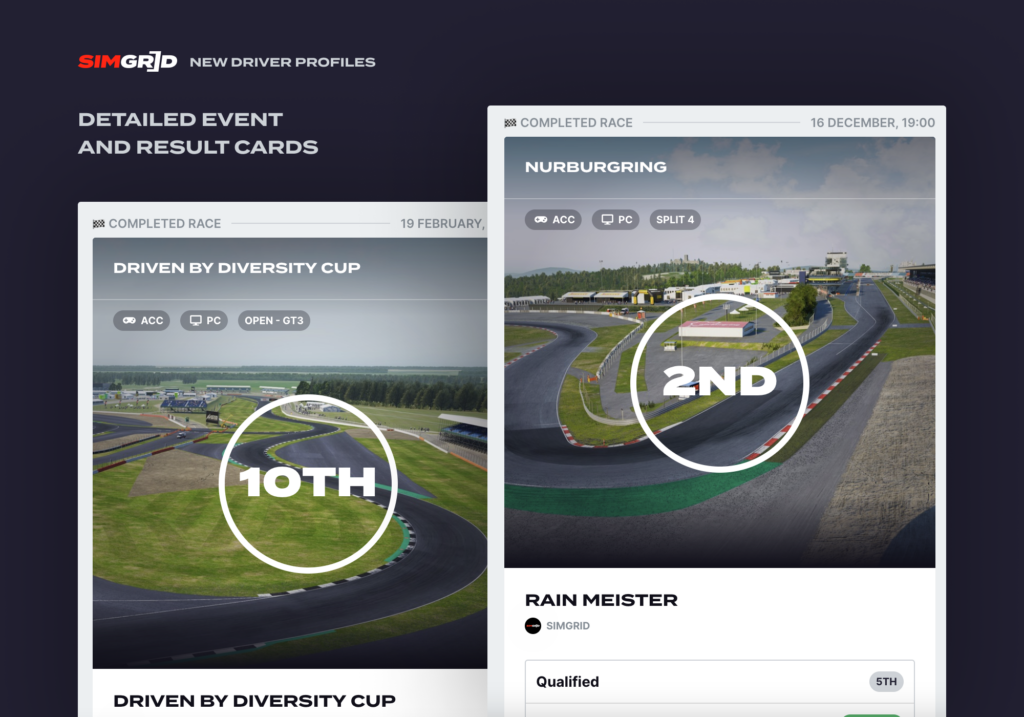 We have also included a new place visitors to browse the communities you are part. This will make it easier to share the communities you compete with and expose them to a fresh audience.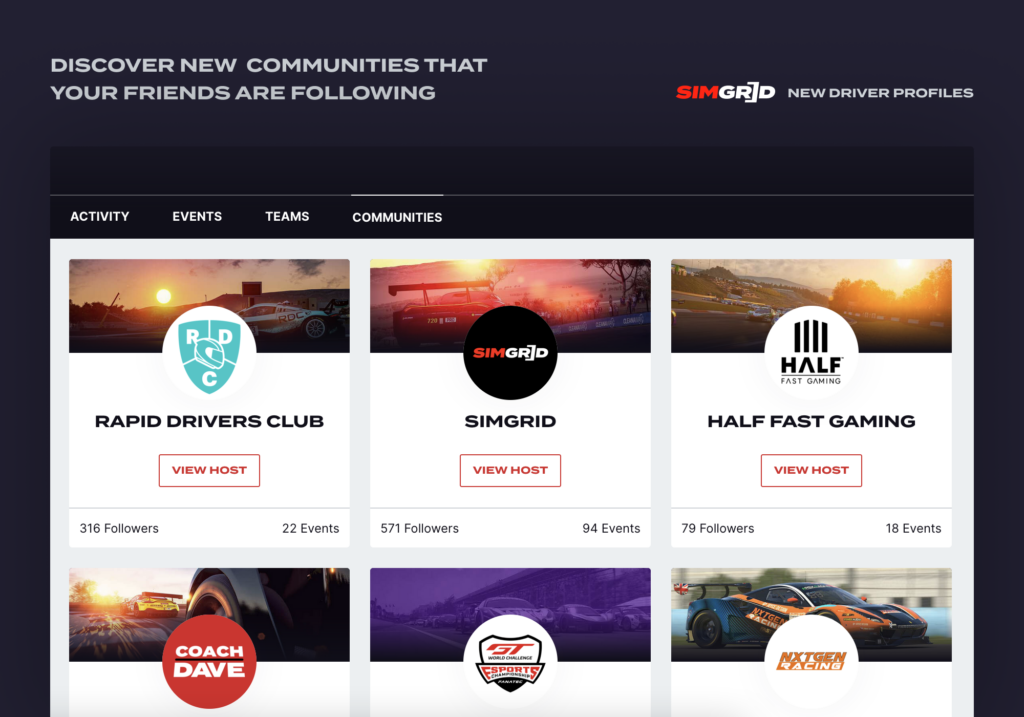 We have so so soooo much planned for these new profiles. What you see today is just the start of a much more engaging user experience on SimGrid as we work to turn it into your home for all your sim racing activities. Be sure to visit your profile page and give it a spring clean and an awesome background banner!