Season 4 of More Female Racers rumbled on this past Monday. Things are spicing up with the conclusion of the midpoint race in the season. 3 rounds gone and only 3 left. With a win at Imola can Griphax Engineering go on a charge or will GTWR R8G Female Racing 1 step it up once again? Your guess is as good as ours as only 7 points separate the top 2 in Pro class. In the meantime buckle up as we go over the details of Round 3.
Aloo Gobi and Harry Phillips took the top step in Pro class
Defending champion Aloo Gobi put on a commanding display on Monday evening. It looked like the top step had her name written all over it. Pole position, fastest lap and a win adding 26 points to her title defence.
Gobi put in a wonderful lap in qualifying to take pole position by over 1 second on her rivals. It was then all down to the start of the race. Turn 1 was very respected by all the drivers, allowing them to all go on a charge.
Fast forward and it was still all about the Griphax Engineering team, who looked untouchable, managing to stay ahead in the pits stops as well maintaining the net lead from start to finish. With 12 laps gone, Gobi handed the car over to Harry Phillips who did a great job in the middle stint. He was cool, calm and collected putting in some very consistent laps. The GTWR R8G team tried its best to hunt them down but it was just not meant to be.
As the last stint approached, Phillips then handed their Ferrari 488 GT3 Evo back over to Gobi who bossed the last 18 minutes of the race finishing 22.524 seconds ahead of their rivals. Sara Dove piloted her GTWR R8G to a strong 2nd doing some great damage limitation and holding onto the championship lead. Yvonne Houffelaar brought it home for her first podium of the season for the R8G eSports team while Mia Swensen rounded off the grid in the Intruder Racing Team car.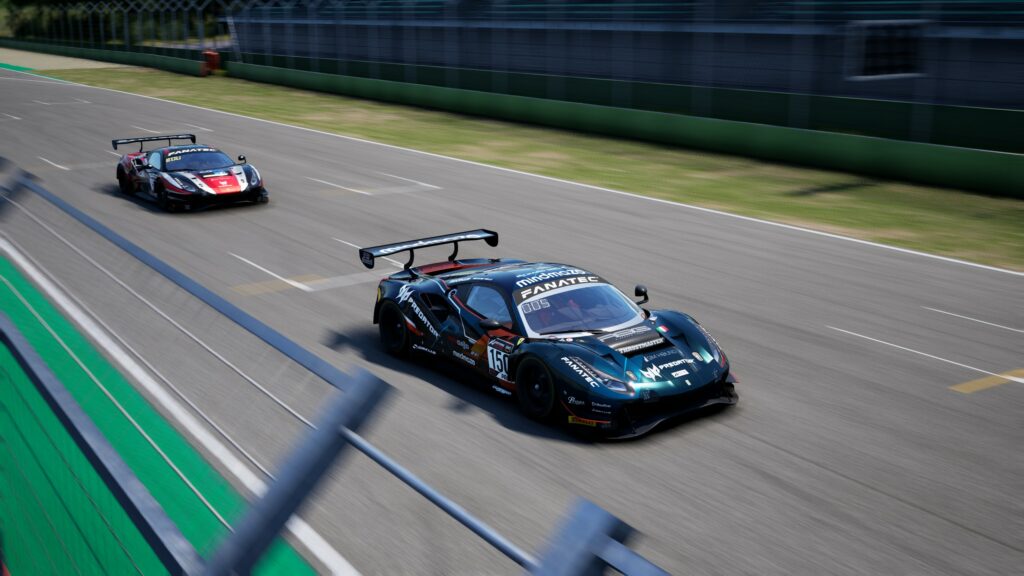 GTWR R8G Female Racing shut out the podium in Silver Class
While it was a tough day in the office for the pro GTWR R8G team, that was not the case for their Silver Class cars. Sophie Aeronwen and Matt Muirhead drove a masterclass to take her 3rd win this season. It was another flawless display from the dynamic duo. Aeronwen didn't hold back in qualifying and put in a magic lap to get P2 on the grid overall. To quote our great commentator David Christie, "Sophie Aeronwen has just put in the lap of her life".
The 1st stint was just as good as Aeronwen was able to hold onto 2nd and managed to somewhat create a gap to the pro cars behind her. Stint 2 was really exciting as the race started to develop. Muirhead found himself being chased by stablemate Mark Lewis. The pair had a few intense laps where the cars looked glued together. Lewis really tried to force a mistake from Muirhead as they battled for the lead but maintained respect to their team manager's delight.
The last stint saw Aeronwen stretch her legs again as she crossed P3 overall and P1 in class. Alethea Boucq brought it home in a fantastic P2 just behind Swensen making it 4 GTWR R8G cars in the top 6. Esmeralda Van Der Naald driving for GTWR R8G Female Racing – Emerald completed the podium for the Silver Class, taking her 2nd podium in 3 races.
Aeronwen and Muirhead are almost out of sight in terms of the standings, but it will be fascinating to see the fight behind them. It's really starting to hot up in the Silver Class with 2nd and 6th all split by 6 points. It's still anyone's game at this point with 3 rounds left.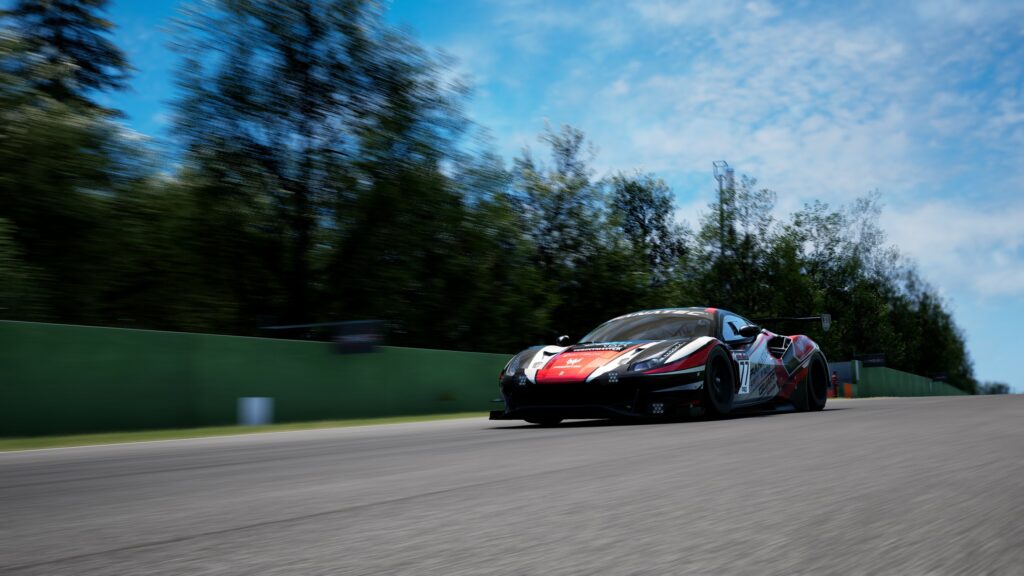 Turn 1 Delight in Pro-AM Class
We've said it before and we will say it again. With 4 classes all on track together, there is guaranteed action all over. Once again the Pro-AM class lived up to expectations. Especially with their race happening deep in the mid-pack of the grid.
Special mention has to go to Wild Things Racing – Rossi driver Lisa Louise Keen who smashed out the park in qualifying with a stunning lap. Melissa Taplin came the closest but was still some 9 tenths off her Wild Things Racing teammate. While Turn 1 driver Hedda Rangseter clinched 3rd.
The start got a bit hairy down into turn 1. Better than what we had previously but the biggest loser out of all the contacts was Taplin who dropped out of the top 3 in class. Hitode Racing – HYGGS Boson driver Charlotte Robertson was the biggest winner at the start going from P5 to P2.
Deeper into the first stint the headlines were all about Turn 1 driver Hedda Rangseter. She pulled a brilliant overtake under braking into, excuse the pun, turn 1. Stint 2 saw the co-drivers throwing the kitchen sink at it out on track. Truls Solberg, teammate of Rangseter, had an epic battle with Richard Pixsley who is Keen's teammate. The pair were swapping paint and pushing each other to the limit. Later into the stint, it was Solberg who would find some breathing room as he was able to gap the guys behind. He handed the car back over to Rangseter for the last stint with enough gap for her to push on in the lead.
Rangseter took her advantage with both hands and put in a mighty shift for the last 20 minutes of the race. It was inspiring to watch as she fought her way into the mix of some Silver class cars as well. Taking the checkered flag 1 minute and 12 seconds ahead of her rivals. The win puts her 1 point ahead of the Luna Nera team for the championship. Taplin took P2 while Keen had to settle for P3.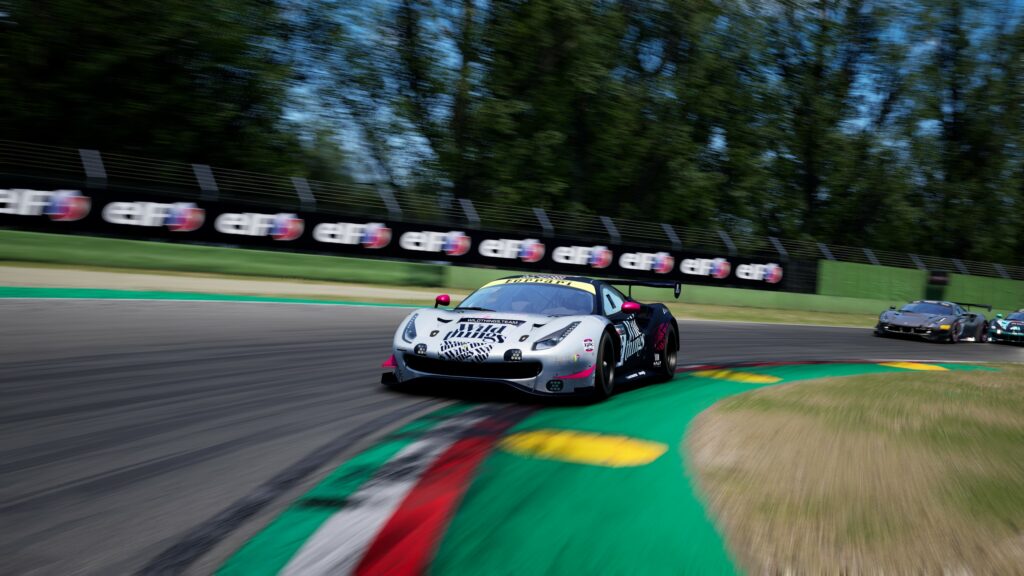 Where to next for S4 More Female Racers?
Silverstone is less than 2 weeks away now. The weather always has something up its sleeve at Silverstone. It will be a challenge that the drivers will surely be relishing. Being a spec series it's really going to be interesting to see the difference between the drivers on such a fast and flowing circuit, and could all go down to the difference in setups.
If setups aren't your thing though, then don't stress. Coach Dave Academy works hard to make sure they provide world-class setups for all drivers. This allows you to arrive at a track confident that the car is well and truly underneath you.
SimGrid is really proud to host this 4th season of More Female Racers and we hope it continues to inspire and grow. If you'd like to know how to get involved for next season then head to the SimGrid website for further details. Make sure you check out our race gallery on Flickr to see some of the battles we may have missed on stream and really, just appreciate the beauty of this game!
The championships in Pro, Silver and even in Pro-AM are hotting up. Don't miss the action as it comes in thick and fast. If you enjoy racing, grab your popcorn and join us on the livestream on Monday the 22nd of November for Round 4. See you there