The Sim Grid Sprint Cup has returned to our screens for a third season of action, kicking off the six-race calendar at Snetterton, one of the newest tracks to Assetto Corsa Competizione. Snetterton is one of the toughest tracks to overtake at, which meant that teams were going to have to get creative. As the Heavens opened, the stage was set for a brilliant 90 minutes of action.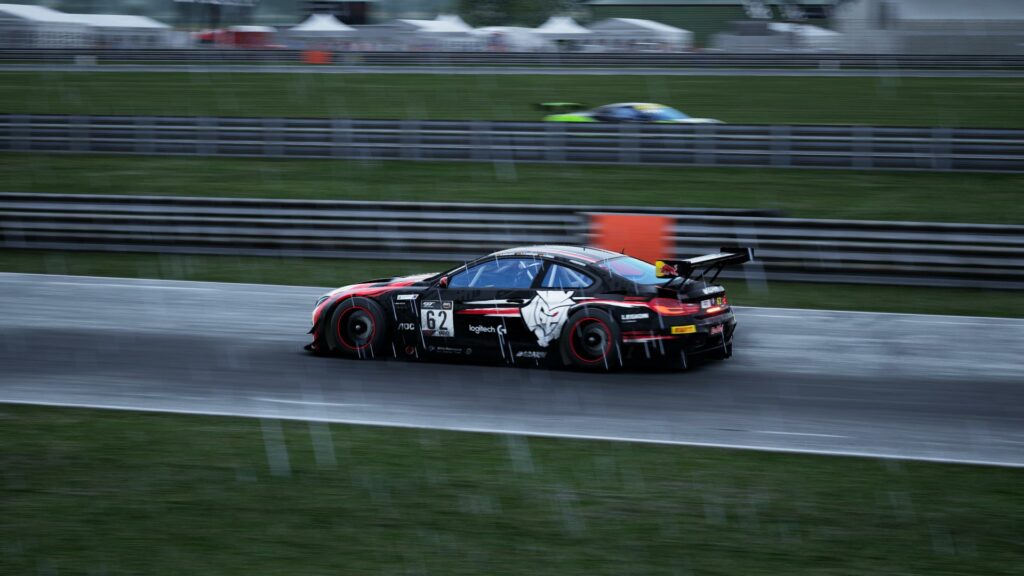 The Podium Stars
For G2 Esports, it was the perfect start to their championship campaign as they took victory by over ten seconds to the second-place Mercedes of Send It Racing. In the hands of Nils Naujoks and Arthur Kammerer, G2 led from lap one until the end, however, it wasn't quite as smooth sailing (literally) as it sounds.
Qualifying also swung in favour of G2 Esports as Naujoks took pole by three-tenths of a second, but as the lights went green, carnage ensued. Kammerer, who was at the helm of their BMW first, was tapped into a half spin in turn one and it seemed like their race was heading southward straight away, but miraculously, he emerged in the lead as cars spun all around him. After recovering, Kammerer extended his lead to around five seconds until James Parker from Send It Racing closed the gap and harried him until the driver swaps. As for Naujoks' stint, it was much calmer, as he went incident-free to take the flag with a comfortable margin.
Coming home in second place was James Parker and Charlie Crossland for Send It Racing. Much like G2 Esports, Parker was also caught up in the lap one incident. He dropped one position to fourth place so had to fight his way back through if he wanted to challenge G2 for the lead. With superior pace, that's exactly what Parker did, as he passed Felix Ruppert from Excel Racing by Rennwelten and Mariusz Tworzydlo from Carbon Simsport and quickly got onto the back of Kammerer. However, Parker couldn't find a way past the BMW and handed over the car to Charlie Crossland in second. They lost time in the pits, and ultimately couldn't make it up, as Crossland brought their Mercedes home in second position. Meanwhile, it was our third-place team who made up ground.
Crossing the line third was Luke Whitehead and Hamada Erquizi from H3 Racing. They had an incredible race, as the duo rose a whopping fourteen positions after qualifying in seventeenth. Where there are losers, there has to winners, as H3 Racing were certainly one of the latter when it comes to the lap one incidents, as Luke Whitehead took his Ferrari seven positions in that lap alone. From then on, both Whitehead and Erquizi drove exceptionally to put on an incredible display of overtaking ability.
| | |
| --- | --- |
| Position | Team |
| 1st | G2 Esports |
| 2nd | Send It Racing |
| 3rd | H3 Racing |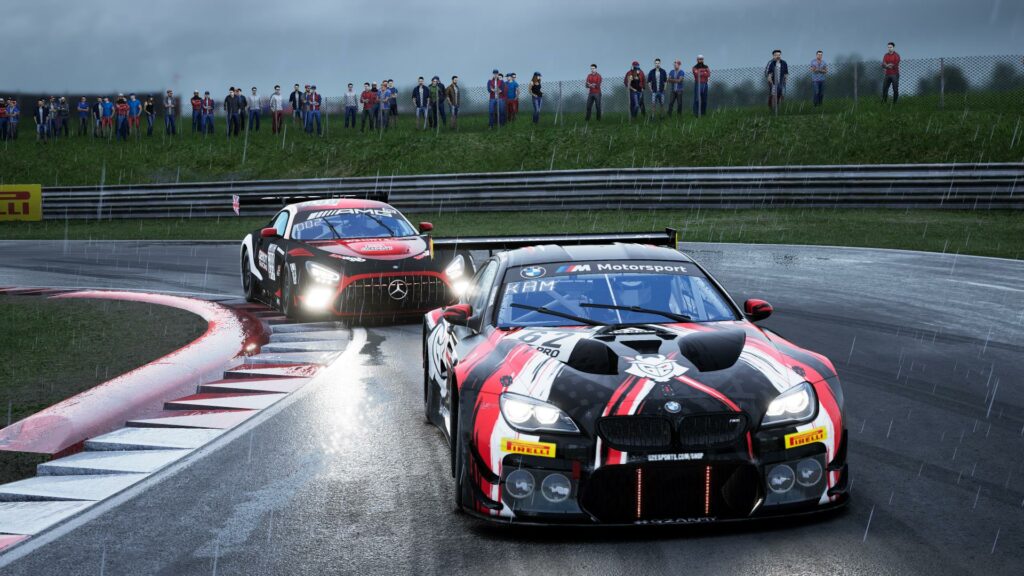 The Stand-out Teams
The most impressive drive had to have been from Luke Whitehead and Hamada Erquizi, as they climbed the position column from bottom to top in incredible fashion. However, they certainly weren't the only team who caught our eyes, especially as so many teams plummeted down the order after the opening lap.
It was a great day for SideMax Motorworks, as Lukas Kreuzer and Tinko Van Der Velde took their Ferrari 488 GT3 Evo from outside of the top twenty, to emerge from the spray to take the checkered flag in an incredible P5. Much like H3 Racing, they also profited on lap one, but that was only a fraction of the work that they had to put in to secure the haul of points they left Snetterton with. Both drivers put in great stints as they carved their way through the pack.
One of the teams who managed to make the most of a tough situation was Jaroslav Honzik and Valentin Barrier from Jardier Community. Unlike SideMax and H3, Barrier was nowhere near as fortunate on lap one, as he was sent sliding into Snetterton's run-off. However, he and Honzik got their heads down and pushed on. By the time Barrier handed over the car, they were inside the top fifteen and so it was Honzik against the clock to gain as much as he could. Honzik was on fire as he passed cars all over the place, but it was ultimately the timer that halted him from gaining anything more. Considering they were so far down by lap one, P8 is very respectable.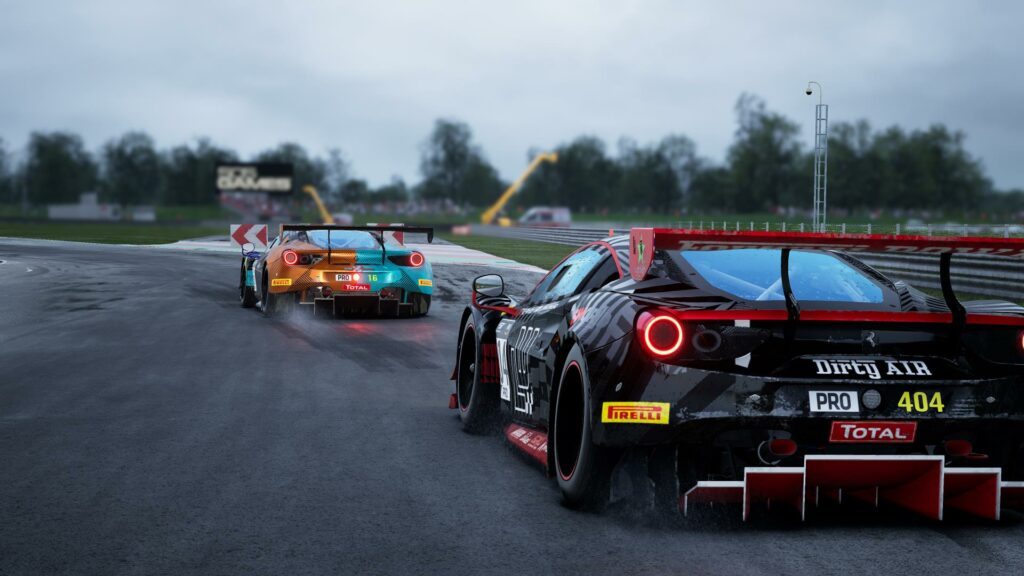 Why was Snetterton such a challenge?
Round 1 of Sprint Cup Season 3 has to have been one of the wildest races that The Sim Grid has seen, as teams and drivers struggled to keep their cars in a straight line, let alone side-by-side and in a straight line. When reflecting on the race, we've got to ask the question, why was it that much of a challenge? Well, there are a few reasons.
Firstly, the lap one chaos saw many teams damaged and out of position, so the order had become incredibly jumbled, with differences in pace being vastly accentuated. This, paired with the fact that Snetterton is a very tough track to overtake at and the sky pouring with rain, teams had quite a lot on their plate. This made for great action for the viewers, as we saw drivers needing to take risks if they wanted any chance of a good result. Preparation may also have played a factor in teams struggling, as Snetterton is a relatively new circuit that was only released a month ago as part of the British GT DLC, but, if you are having the same issues, Coach Dave Academy offers high-quality setups for all cars and tracks, including Snetterton.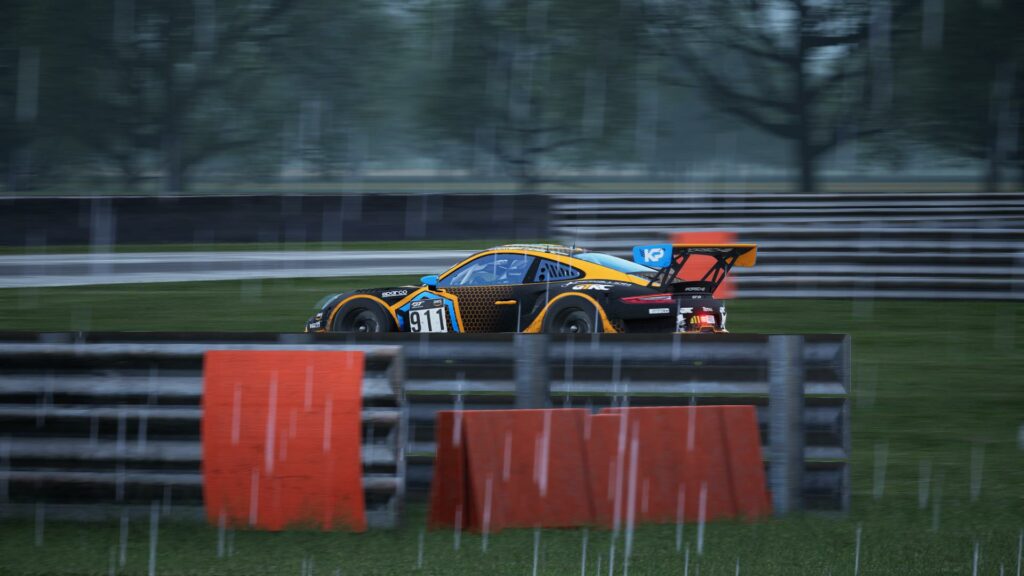 What to expect from Misano
In two weeks time, the Sprint Cup circus heads to Misano for round two, a track that many drivers love. With only one race under the teams' belts, the championship is far from said and done, so expect just as much competition as we saw this week at Snetterton. Make sure you tune into The Sim Grid's YouTube channel to watch round two live on March 25th.