SimGrid provides a platform for many sim racing communities across the globe. Some of these groups have been around for as long as 20 years, but others have started from nothing and risen to prominence in very recent times. The Rapid Drivers Club (RDC) is one of these groups, and in this Community Spotlight, we spoke to one of the group's founding fathers to put one of the latest and greatest sim racing groups under the microscope.
Humble Beginnings
Throughout the lockdown of 2020, sim racing as a hobby flourished, as it provided the opportunity for the average gamer to go racing from the comfort of their own home. Jens Harris, Kyle Harris, Kornelius Filbinger and Alex Nunes were a few of the thousands across the globe who made a start in sim racing during the pandemic. The two Harris brothers began their sim racing journey in February, and Kornelius and Alex starting a few months later.
They enjoyed the hobby so much that they decided to found their own sim racing community, the Rapid Drivers Club, in October 2020. The group organised a gathering on Discord, headed by the original group of 4 friends and six others.
"Our first organised event in November was at Barcelona on ACC and involved 13 drivers in a 60 min race," Jens told SimGrid. "It was run on a rented ACC server and I had great difficulty setting that server up so that it would work. Unfortunately, I had no one to ask at that time and learned everything I needed through trial and error and reading help online."
After this, Jens set up a website for the group to complement the Discord server and garner interest for future events, which they succeeded in, as the group hosted their first-ever series, the Maserati Exhibition Cup.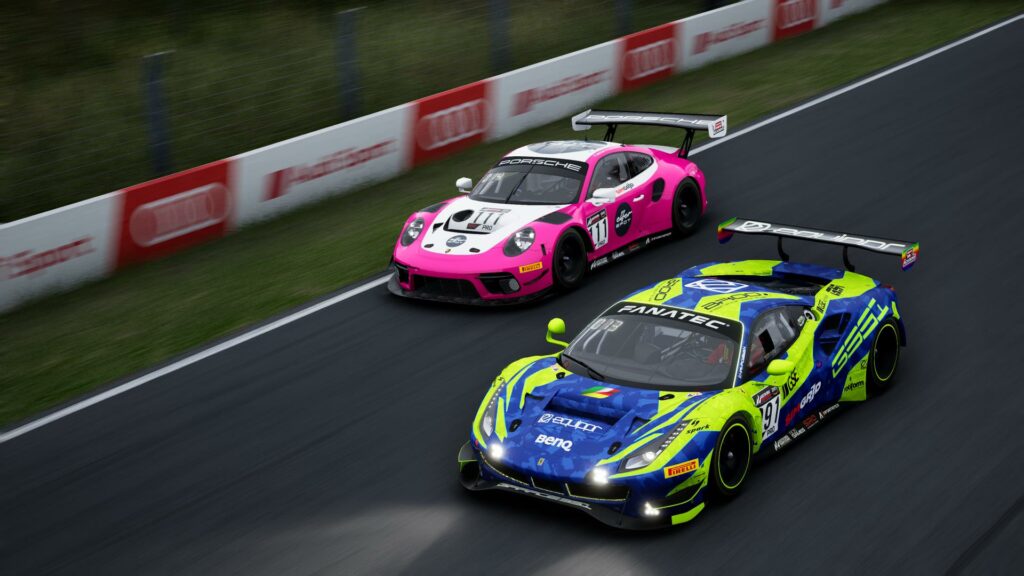 From Strength to Strength
"It was in March when we announced the Vispa.io sponsored British Porsche Cup Series where RDC really took off," recounted Jens.
The following month, RDC would also become affiliated with SimGrid, which further bolstered their numbers.
"From March to now [early July] we have gone from 140 to 600 members. We run weekly community races every Wednesday night and currently have over 230 drivers registered for our various series running most weeks through SimGrid."
RDC has also been working closely with other, smaller sim racing communities, according to Jens. One such group is Half Fast Gaming.
"Half Fast Gaming have long been supporters and drivers in our events and arrange their own events that many take part in from RDC," Jens told Sim Grid.
It is because of these community connections that RDC can run projects such as the ACC Community Super League starting in late July, in which 40 drivers from 10 sim racing communities will battle out over a six-race series. In addition, RDC runs other events, including the Global Endurance Series, their GT4 Championship, and the upcoming RDC Sprint Series starting on August 14th.
"We are hoping to encompass larger communities in the future," Jens told Sim Grid.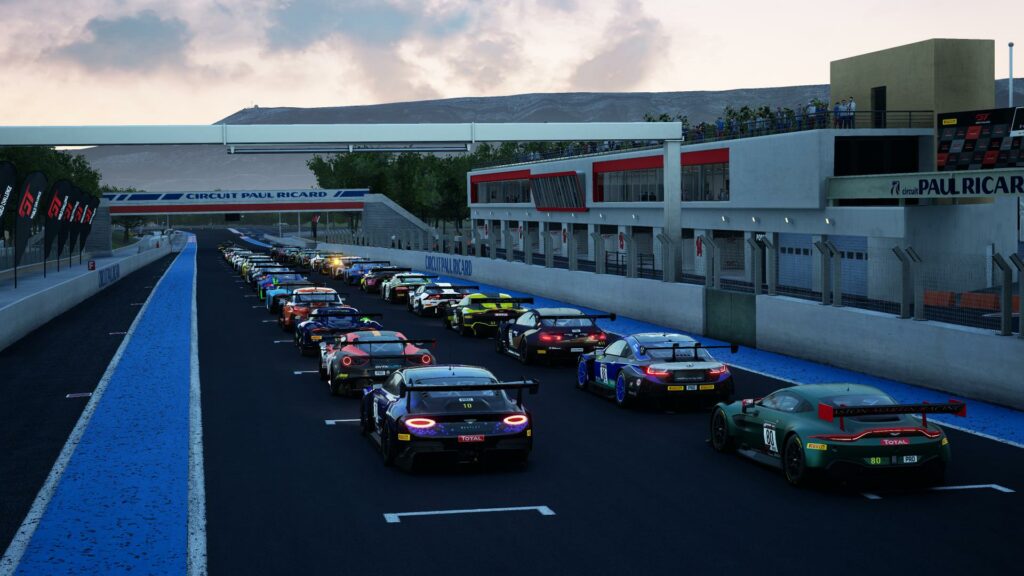 The Team Behind RDC
The original four friends each play their unique role in RDC, and this teamwork, according to Jens, has been instrumental to the group's success.
"When the workload became too much, I had Alex, Kyle and Kornelius to help and that help has turned into responsibility in running RDC as it is now."
Jens' brother Kyle deals with RDC's social media and event affairs and even designs custom liveries for the group's top patrons.
Kornelius, as Jens puts it, is his "Ying to my Yang", playing the voice of reason within the group and, apparently, "is a great 'ideas' person." Kornelius also seemingly played a significant role in obtaining the title sponsor for the group's British Porsche Cup Series, according to Jens.
"Kornelius is one of the founding members of Vispa.io, a company that offers state-of-the-art 3d virtual workspaces, where ideas can be created, evolved and developed into something more," said Jens.
Alex is the group's technology man and deals with all of RDC's server needs and, in Jens' eyes, has been extremely helpful.
"Alex has taken the tedium and difficulties often found in setting up servers for events and made it effortless. With the increase in popularity of our events, this was necessary."
RDC is Jens' brainchild and the man who started the group, to begin with, and is extremely pleased with how things have turned out.
"Running this community has been one of the best experiences I have been involved in. I am involved in everything to do with the running of the community. I absolutely love the enthusiasm shown by the drivers when they see a new event announced. My heart swells when I see 80+ drivers pile into chat channels after races to talk about their thrills and spills." "Knowing that we are now building something that others want to be part of is what drives us all every single day and this is only the beginning."
RDC has risen to such great heights in an incredibly short period of time, to become indeed one of the largest sim racing groups that Sim Grid plays host to. Their community focus will be sure to bolster the group's strength even further. If you're interested in participating, you can get involved with some of the group's events on their website, Discord server or the Sim Grid website.
Have you got a community of your own? Would you like to grow it amongst other like-minded people? Come talk to us and join our hosts at SimGrid to see how you can benefit from our community of over 18,000 racers! If you'd like to be a part of the journey, and maybe even feature under the Spotlight, contact us.