Sim-racers on PC often forget how big the racing community on consoles is. In this week's Community Spotlight, we want to shed some light on NXTGEN Racing, which has been a focal point for the ever-growing console Sim Racing market. Eventually, they also emerged on the PC Sim Racing horizon and became one of SimGrid's more recent partners in organizing professional and competitive racing events on Assetto Corsa Competizione.
It began with Good Racing as a Service
Back in 2015, Phil Humphrey simply enjoyed racing with his friends on console. The release of a new sim, however, stirred things up for the small group: "Project Cars was the first of its kind on console. Our group of 16 started racing on Wednesdays in GT3 and then on Sundays in Formula C." Their small group soon got a name: Butler League Racing – in the spirit of serving up good racing.
Soon, the demand for good racing in multiple classes got so high that the Butlers had difficulties serving everyone: "By the end of our second season, we had about a hundred people wanting to participate." The wide range of cars and tracks in Project Cars made the next step almost logical as Phil further explains: "[It] was too good to just have 1 or 2 leagues running, so I opened it up to the community." Phil took over the organization of the group and gave it a new name: NXTGEN Racing. He considered his group to be the next generation of racing groups, one with a distinct community league feeling.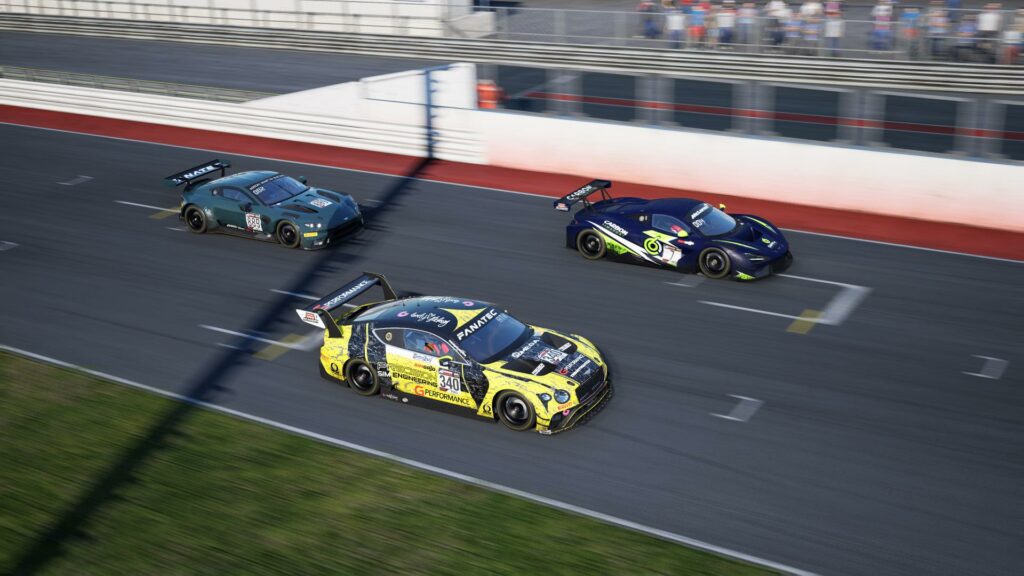 Offering Members a Chance to host their own Leagues
By now, Mark Sykes and Kevin Smith have assumed the position of primary caretakers of this next generation of Sim Racers. SimGrid gave both of them a call to learn more about their community which races in all the big sim titles. Assetto Corsa Competizione is featured in both their console and PC leagues, with the latter being organized in collaboration with SimGrid. Soon, members will be also able to create their leagues on Xbox consoles as well.
Mark is a motorsport fan at heart and lives in Britain, just like all of NXTGEN Racing's five admins. He talks excitedly about the time when his job for Canon UK would allow him repeated access to the research and development facilities of one of his favourite racing teams, McLaren. We asked Mark how their small team manages to have 14 leagues running simultaneously in peak times, offering up to 250 drivers a chance to race each other.
"At the time when it was just all those console leagues, the actual hosting servers were free. Members could come to us with their idea and we would help them design the league so that drivers would have the best experience", Mark explained and addresses one of the main differences between organizing leagues on consoles vs. on PC.
A Charity Event marked the Beginning of their Collaboration with SimGrid
Someone who has firsthand experience in how complex organizing events for PC can be is Kevin. Before he became Community Admin for NXTGEN Racing's ACC leagues with SimGrid, Kevin hosted his own leagues and also supported the community by moderating posts and comments on NXTGEN Racing's Facebook page.
A year after NXTGEN Racing began organizing leagues on PC, one of their league host's families was shaken by a case of a brain tumour. Staying proactive, he approached the group with his idea for a charity event. Kevin immediately got involved in the organization and began asking around for real-world drivers to participate, one of them being David Perel, the founder of Coach Dave Academy and SimGrid.
Little did Kevin know, at that time, that David had a lot more to offer than just his participation, namely the whole range of the SimGrid infrastructure: be it the management of servers or organizing broadcasters and stewards for the 12 hours charity race. With SimGrid's reach, a massive amount of 181 drivers in 51 teams could be gathered on the track while funds in the amount of almost £3000 were raised during the race; a great success that marked the beginning of NXTGEN Racing's collaboration with SimGrid.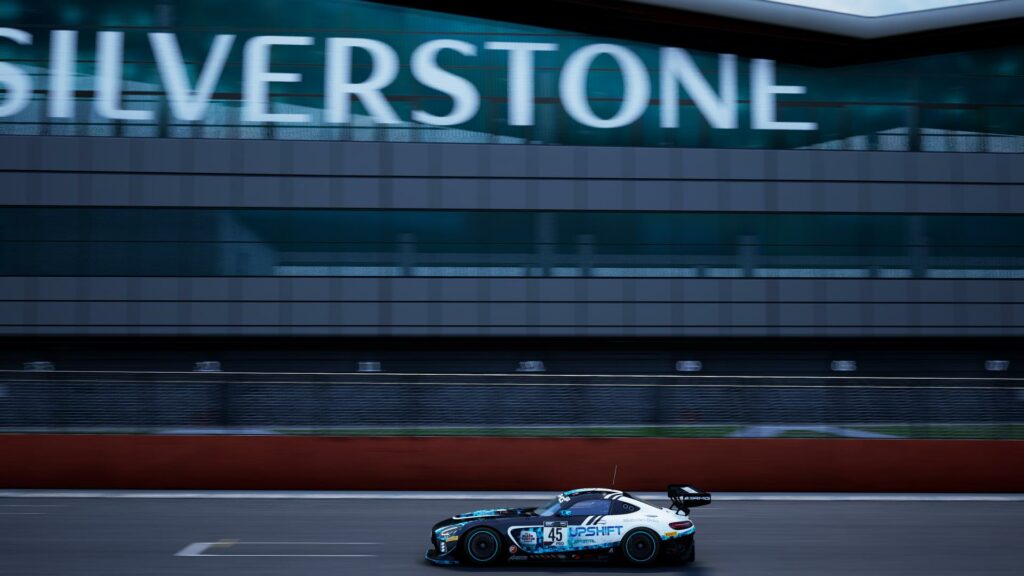 Broadcasting is the way forward
"What many broadcasters seem to forget is, that those who watch the races can get so heavily invested and the drivers are putting so much time into it that they deserve to have their story told." NXTGEN Racing's broadcaster for NXTGEN Racing European GT3 Challenge Series at SimGrid figuratively blossoms with every word and one cannot help but feel drawn into his stream of passion for sim racing. The focus on telling these stories only helps to add to their warm community feeling.
The NXTGEN Racing European GT3 Challenge Series features seven rounds of 75-minute races and a season finale in Spa Francorchamps as a 120-minute challenge for the drivers. Paul's commentating of the races is thrilling and engaging and frequently causes rise to enthusiastic comparisons to the legendary Murry Walker. As Mark Sykes affectionately puts it: "When listening back to his commentaries, I am shattered: He never shuts up!". Kevin also explains his gratitude for having Paul on board and emphasizes NXTGEN Racing's focus for the future, "Live streaming is the way forward".
With excellent commentary and live and/or post-race stewarding, NXTGEN Racing's leagues are set up to benefit greatly from the SimGrid infrastructure. Kevin points out the positive effects they already noticed: "We see that the level of driving is better and drivers use the report system more often. And there are fewer dropouts."
A superb league with more to come
What results is a superb league of GT3 racing and Paul seems to be impressed with both the field and NXTGEN Racing: "When you have a grid of more than 40 drivers, it is so difficult to achieve that the fastest drivers at the front of the field, as well as the rookie drivers, further down feel comfortable to race. NXTGEN [Racing] achieved this. They try to cater for all skill levels."
And thus, without knowing, Paul has closed the circle leading right back to the beginnings of NXTGEN Racing when they were still taking it upon themselves to serve the means for good and fair racing.
NXTGEN Racing has moved way beyond being just a group other than a public lobby. At the time of writing, they have just announced their second season of the NXTGEN Racing European GT3 championship. This season will now feature both GT3 and GT4 classes, making it one of the few multiclass championships on SimGrid.
Keep your eyes open and make sure to reserve yourself a seat in a league that features both excellent commentaries as well as respectful and clean racing.